Business
7 Steps to Planning a Memorial Service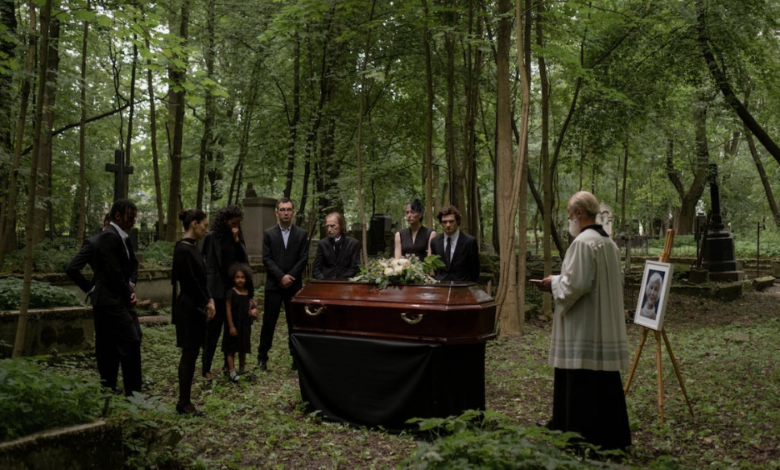 Every year in Singapore, more than 20,000 lives come to an end. It may be easy to perceive this number as mere statistics, but the people who lose their loved ones know it's an incredibly painful experience. Whether their passing was sudden, a result of old age, or a fatal disease, the loss leaves an indelible void in the hearts of those left behind.
Amidst the sea of emotions, the close family also needs to attend to practical tasks and responsibilities. The most immediate task from a long list is planning a memorial service. The service is a way to honor the life of the departed soul.
But doing so is difficult while one is processing their emotions. To make it easy, here are seven steps you can follow to plan a memorial service:
1. Set a Budget for the Memorial Service
When planning the funeral, the first question you should ask yourself is how much you can spend on the funeral.
Cremation costs in Singapore lie between $1,670-$7,830 depending on whether you choose a government or a private cremation and columbarium. If you book a funeral home in Singapore, the costs start from $4,519 and go up depending on your religious orientation and the number of days you book the funeral home.
While it's possible to handle the arrangements for a funeral yourself to keep costs within your budget, the reality is that when you are grieving, you may not be in the emotional state to take on all the responsibilities.
In such challenging times, it can be immensely helpful to seek the assistance of experts who specialize in planning and organizing a Singapore funeral within your budget. The experts also facilitate and fulfill all the specific arrangements you request to truly celebrate and honor the life of your departed loved one.
2. Determine the Type of Event
Singapore is a country with residents belonging to different cultures and religions. If you want to hold a memorial service at a funeral home, the costs of the memorial service vary depending on religious orientation.
Based on your budget, you can determine whether you can host an intimate gathering, book a funeral home, or plan a large-scale event. Here you might also want to decide on the purpose of the event and the tone you would want to set. If the memorial is more celebratory than traditional, you must make arrangements accordingly. At this step, you must finalize elements such as flower décor and a suitable location that falls within your budget and aligns with your vision for the ambiance and overall experience of the service.
3. Choose the Date and Time
After deciding on the venue for the memorial service, the next step is to determine the date and time of the event carefully. If you opt for a funeral home or a religious institution, it is crucial to pre-book the specific starting and ending dates for your service. However, even if you choose a park or an outdoor location, selecting a specific date and time is essential to ensure that attendees can plan their day's activities so they can attend the service.
Before you choose the date and time, it is also important to consider the attendees' availability. While it's arduous to consider everyone's availability, the time and date should be set to ensure that the closest family members and friends can attend the funeral service.  
4. Notify and Invite Attendees
Once the date and time of the memorial service have been set, it is time to notify family members, colleagues, and friends. Consider sending out invitations or announcements electronically or through traditional mail, including all the relevant details about the service.
If you're hosting a large-scale event that includes food arrangements, make sure that you request an RSVP from the people attending. Otherwise, you'll either be left with a lot of food or face embarrassment because of a shortage.
5. Plan the Order of Service
A well-organized memorial service includes music, readings, speeches, food, and religious or cultural rituals. However, without careful planning, these components can become chaotic and disjointed. Prior planning is crucial to ensure a smooth flow of activities and to respect the time constraints of the attendees.
To start, create a list of the names of family members and close friends who wish to share memories, stories, or anecdotes about the person being honored. By involving them in the program, you can ensure everyone gets an opportunity to contribute and be part of the service rather than passively waiting for it to conclude.
Consider the duration of each element and allocate appropriate time slots. Setting aside some spare time to accommodate unforeseen circumstances, such as technical difficulties or longer-than-expected eulogies, is also wise.
6. Coordinate Support
Organizing a memorial service is not an easy task. It becomes especially difficult when you're grieving the loss of the loved one. During this time, contact close friends and family members for support. They can help you organize and facilitate the memorial service.
Here are some tasks you can assign to family members:
Booking the venue for the memorial service
Managing guestbooks
Coordinating transportation
Planning the order of service
Crafting a photo or video tribute
7. Take Care of Yourself
Whether you've lost a loved one unexpectedly or after a long illness, this can be a difficult time for you to navigate. Make sure you prioritize self-care even if you're busy with the planning process. Grieving can be physically and emotionally draining, so lean on your support network or consider going to a therapist to process your emotions.
Also, remember that this is your chance to bid farewell to the deceased one. Your effort towards planning their memorial service is a way to honor them. But if you can, prepare a eulogy to bid goodbye and lift that weight of emotions from your chest.
Final Words
Losing a loved one is a devastating and painful experience. But bidding farewell most meaningfully and authentically can help you feel at peace. The above tips will prove helpful in planning a memorial service for your loved one. You can follow these steps or hire memorial service planners to do all the work while you get the time to process your emotions.