Business
Behind the Scenes: A Day in the Life of a Welder in Dubai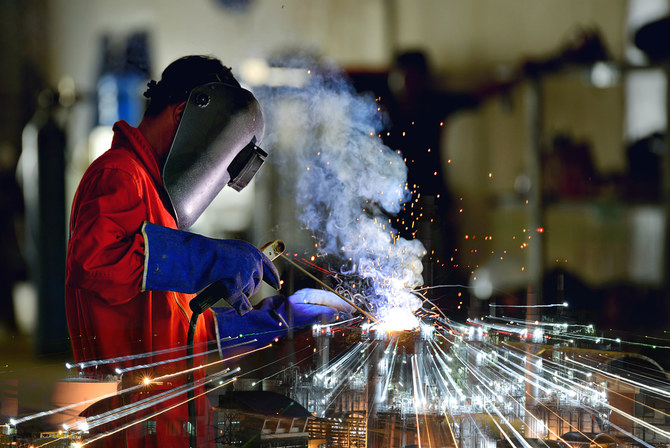 Welders are in demand, especially in Dubai. In this place, they are offered high salaries and favorable working conditions. There is often a lack of specialists from their own country, so employers look for people from abroad. This is a good opportunity to get a welder job in Saudi Arabia.
If you are interested and thinking about the work of a welder in Dubai, then you should learn more about the typical day of this specialist. It will help you better understand whether a career as a welder is right for you and whether a move to Dubai is right for you. This article aims to answer the questions you may have. There will also be some tips to help you find a job and work better.
What do you need to work as a welder?
Before getting a job, you need to search for vacancies. The more possibilities you consider, the better. You will be able to assess the demand to become a welder in Dubai. In addition to salary, often companies provide housing and pay for, medical services, dentists, and transportation.
Look at what education and work experience employers require. Professional training, knowledge of metal properties, and mastery of various types of welding will be a big plus when hiring. It will be good if you have a certificate that confirms your skills.
Often, when hiring, one of the mandatory requirements is work experience. The more you have, the better. If you don't have one, don't worry, the demand for welders is big enough to find a job that's right for you.
How is a welder's day in Dubai?
Your working day will depend on where you want to work and what you specialize in. One of the reasons why the work of welders is in demand is that they work in many industries. Welders are often associated only with construction, but they are in demand in other places, even underwater. Some welders work at nuclear facilities, in the military, or even in the aerospace industry. The working day of each of them will differ significantly.
Let's start with the fact that the employee comes to work and prepares for the working day. One of the stages of preparation is wearing personal protective equipment, such as protective clothing with long sleeves and leather gloves. This will help you avoid injuries. When working with metals, welders are exposed to high temperatures and flames every day. In addition, it is necessary to wear a welding mask that will protect the face and especially the eyes. Working in a bright area can cause vision loss. They also wear a helmet. For welders, preparation for the working day is a necessary part. Wearing a protective suit is extremely important.
Next, you need to find out what task you must complete today. Depending on the task to be solved, where, with what materials, and what type of welding you perform, you need different equipment for work. One of the main pieces of equipment is a welding machine. Welding machines are also different depending on the type of welding.
At work, regardless of the welder's specialization, he will encounter various types of metals. It is necessary to connect them with the help of electric welding. After work, there is a break. Share this time as you see fit. You can go eat in a cafe or bring lunch with you. It depends on how long the break lasts and whether it is profitable for you to eat at a restaurant. Often, food prepared at home can save money and time at dinner because you will not have to spend time traveling to a restaurant.
At the end of the working day, if necessary, the worker collects his tools and puts them away. There are often reports of the day, where everyone tells what part of the work was done. Then the worker changes clothes, takes off protective clothing, and spends the rest of his time as he wants. Working as a welder in Dubai, you can spend your free time and weekends relaxing and enjoying the beautiful city. Get to know a new culture and sights with a deep history.
What should you pay attention to?
Sometimes advice may seem unnecessary, but it can help someone get used to work faster.
Come to work early on the first working day. An hour before the start of the working day should be enough for you to familiarize yourself with the place where you will work. Perhaps in the morning, you will be able to meet the team.
Meet people. This tip follows from the previous point. Don't be afraid to meet and make new friends. Maybe this person can help you learn something new. It is more pleasant to work together with a friendly team.
Discuss in detail with the employer the working conditions, the possibility of training or taking courses to improve your skills, the number of days off, and how many hours a week you will work.
Feel free to ask questions. If you don't know how to do something or you don't know how to do it, ask someone who can do it.
When moving to Dubai, rest for at least one day, and don't go to work right away. Sometimes it takes time to adapt to a new city.
Why choose Dubai?
There is a high demand for welders in Dubai because the city is developing at a fast pace. The population is increasing and different industries are developing where workers are needed. Welders are in great demand because they work in many places. Because companies value welders, they pay a higher salary.
Also, Dubai is just a beautiful city. Many people dream of living and working here. Imagine that after work you can spend time enjoying the beauty around you. You will work in a new team and will be able to improve your skills. You may also need work experience abroad in the future.
Sometimes welders do not work at a permanent job but travel from one place to another. They fulfill urgent orders, working in one place for a short time, such as several days or weeks. Working as a welder does not allow you to stay in one place for a long time. If you are that type of worker Dubai could be your next destination.
Conclusion
How you will live the days of your life working as a welder in Dubai depends on your specialization and the company where you work. However, there is something that unites them is work with metal. Accordingly, for work to be safe and enjoyable, one must take care of one's health. Use personal protective equipment. In addition to work and a report on what part of the task you have completed meanwhile lunch is waiting for you. After work, you can enjoy resting or spend time walking around the city.