Lifestyle
A Timeless Gift: Crafting a Visual Tribute to Your Loved Ones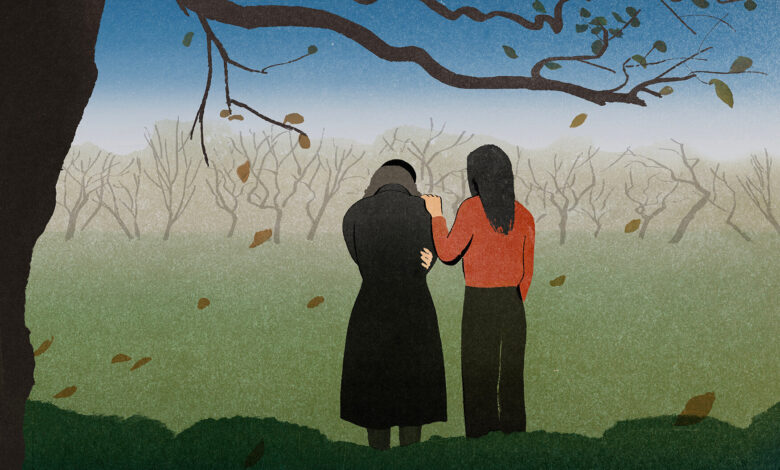 The death of a loved one may have a profound impact on your feelings and the way you go about your daily life. That's why it's so important, on the road to grief, to discover heartfelt ways to remember and honor your departed loved ones. One of the ways you can do so is to create visual tributes for them.  Whether via the production of art, scrapbooking, journaling, or any other sort of crafts, the act of making something may be a powerful and therapeutic way to express emotions, keep memories alive, and pay tribute to loved ones. If you want to know what visual tributes you could offer to your departed loved ones, continue reading.
Custom Oil Painting
When compared to a photograph or other memorial portrait, an oil painting might trigger more powerful feelings and memories. Those in mourning may find solace in the depth and richness of the colors and textures, which may evoke a sense of warmth and intimacy. It might memorialize a time, a place, or an experience that you hold dear.
On top of that, you may hang it up in your home as a symbol of honor for your loved one who has passed away. Then, even if they aren't physically present, you'll have this to reflect upon and remember them by.
Photo Luminaries
A photo of a departed loved one can be placed inside a photo luminary to create a one-of-a-kind and meaningful tribute. A photograph may be a unique and meaningful memorial, since it can capture a special moment in time or the essence of a person who's dearly loved.
Photo luminaries, which cast a comforting glow, are a touching way to remember a loved one and bring that person closer to your heart. Its warm light may ease your mind as you remember the happy times you shared with them and help you find comfort in your grief. Photo luminaries may also serve as a keepsake and a constant reminder of the person you honor.
DIY Photo Pendant
Using a DIY photo pendant, you can turn a meaningful photo into a beautiful piece of jewelry that will always remind you of a loved one. When a photograph captures an incredible moment, a cherished memory, or the very essence of a loved one, it may be a very special and meaningful memorial piece.
Wearing a photo pendant is a great way to keep a loved one close to your heart and in your thoughts at all times. Furthermore, making your own photo pendant is a fun and easy way to commemorate a loved one. It'll also serve as a way to reminisce about them with others.
Scrapbook
Making a scrapbook for a loved one allows you to assemble a collection of memorable moments and stories. It's a tangible keepsake that can be viewed and read again and again. It's also a physical token of your respect and admiration for the person who has passed on. Another perk of this is you may keep it safe for the next generation to enjoy.
You may create a meaningful memorial for a lost loved one by collecting photographs, letters, artwork, and other artifacts that reflect the person and their interests. Creating a scrapbook from old photos and mementos might be a meaningful and therapeutic way to look back on happy times. With this, you may be able to express your feelings and show how much they mean to you by using your imagination to arrange and capture special experiences with a loved one who passed away.
Memory Jar
A memory jar can help you create a one-of-a-kind tribute to a dearly gone friend or family member. The contents of the memory jar may hold clues to the nature of the bond you had with them.
The act of creating and filling a memory jar with mementos of a departed loved one may be a deeply personal and therapeutic experience. It can also be an enjoyable and engaging group activity. Inviting others to contribute their own memories, remarks, or artifacts to the memory jar allows you to build a community monument that commemorates the life and legacy of your valued one. Collect mementos of your loved one that mean the most to you, such as pictures, letters, jewelry, etc, and put them inside the jar.  
DIY Photo Phone Case
The great majority of individuals use phone covers often because they're convenient and useful. That said, you may also create a remembrance as special as your deceased loved one with DIY image phone covers. It's a thoughtful gesture to honor a loved one while also providing yourself with a practical item you may use every day.
You can print a phone cover with a picture of a loved one or a meaningful moment. The best approach to keep your loved ones close in your heart is to always have a symbol of them with you. Having this keepsake will act as a constant reminder of your loved one and the good times you shared with them.
Honoring Departed Loved Ones
There are many ways to honor the lives of departed loved ones even when they are no longer physically present. With these, you'll never have to worry about forgetting about them again or the memories you have with them. Plus, you can personalize them, too.