Business
A Step-By-Step Guide to Implementing Identity Governance in Your Organization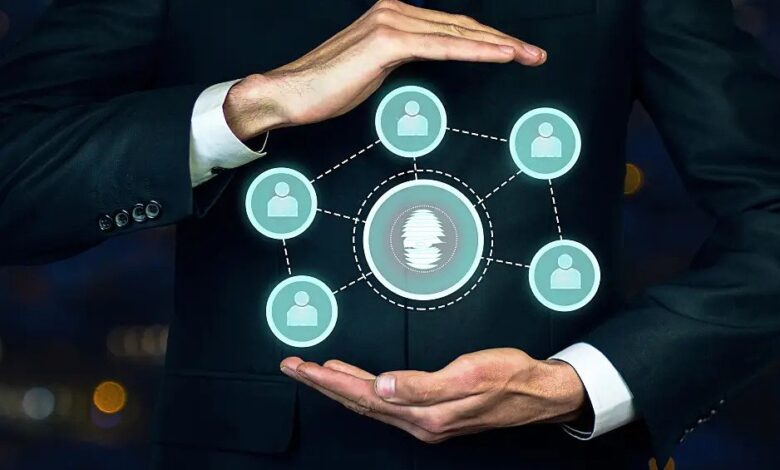 Managing identity across various systems and applications is complex. IGA can provide a centralized framework for streamlining identity management processes, helping to prevent security risks and reduce costs. But what is identity governance? Identity governance concerns account administration, credentials administration, user and device provisioning, and managing entitlements. It can also simplify compliance audits and help meet regulatory requirements such as GDPR, PCI DSS, SOX, or HIPAA.
Conduct a Needs Assessment
A needs assessment is critical for any company to determine its requirements. It helps businesses identify the gaps between their current and desired state, so they can take action to fill them. It can help a business determine the best way to train employees, improve customer service and enhance productivity.
Identity Governance and Administration solutions automate labor-intensive operations like access certifications, password management, and provisioning – all of which can be time-consuming for IT professionals. They also reduce the amount of time managers spend on documentation and reporting. This allows them to certify and manage access more accurately, lowering costs and risks.
Despite the many benefits of conducting a needs assessment, some organizations avoid it because it takes time and resources. Getting a budget approved cannot be easy, and it can take months for a project to complete.
But the importance of conducting a needs assessment should always be considered. It's essential to find out what's holding a business back and identify the training that will make it grow. Otherwise, a hastily implemented training program could worsen the problem instead of resolve it.
Develop a Governance Framework
Once your goals are clear, it's time to develop a governance framework. This blueprint will guide your entire team to meet those goals. This should include critical processes such as data standards, data sharing, and data quality monitoring. It should also address any policies that must be put in place. For example, your governance office should have a policy stating that all data must be reviewed and approved before being released to the public.
Developing a governance model will help your organization determine what information you need to collect to make the most effective decisions. For example, you may need to focus on a specific type of data, such as consumer behavior reports or product usage reports, to optimize your products for maximum efficiency. Your governance team can collect This kind of data and deliver it to departments like marketing, sales, and customer service to give them the insight they need to achieve their goals.
Identity governance and administration (IGA) is a solution that integrates policies, procedures, and technologies to empower organizations in managing digital identities and access rights across diverse systems. It addresses identity lifecycle management by combining identity and access management (IAM), provisioning, entitlements, credential management, and authentication into a holistic strategy that helps reduce cyber risk.
Implement an IGA Solution
Whether your organization is large or small, it's essential to have an identity governance solution in place. It will help you identify areas where you're at risk and ensure you proactively manage your access controls and meet regulatory compliance requirements.
A good IGA solution will provide a single source of truth for user identities and their associated permissions. It will also support centralized provisioning and de-provisioning across all applications and systems. It can help you automate many processes in granting access permissions, including request management and approvals, so that the right people get the right permissions when needed. It will also help you monitor and detect unusual activity, such as password resets or suspicious login patterns, which can indicate a security breach.
In addition, IGA solutions will typically have pre-installed identity governance practices such as Segregation of Duties (SoD) and access rights segregation. They will also provide visibility into user access to help you comply with industry and government regulations such as GDPR, SOX, and HIPAA.
Finally, IGA solutions should be able to provide you with a bird's eye view of multiple platforms in one place so that you can audit and report on user access more effectively. This can be particularly helpful when you have employees working in different locations and on different devices or when you are working with constantly changing data.
Monitor and Review IGA
As any business leader knows, there are many challenges to maintaining security. Many of these challenges are due to regulations or industry requirements; some may even be criminally punishable if a firm is non-compliant.
As a result, if addressed correctly, reducing identity-related risks in your organization can be incredibly easy and time-consuming. It's important to know that IGA solutions can help alleviate these risks by helping organizations automate as much of the access-related process as possible. This will save time and resources while helping ensure that processes are effective.
In addition to helping reduce the number of manual reviews, IGA solutions can improve the quality of those review processes by enabling organizations to automatically raise or lower risk scores of sensitive information and the users that have access to it. This can be done based on least privilege best practices, typically by analyzing actual usage rather than the user's identity.
Regardless of the size of your organization, it's important to have a strong security strategy in place. Hackers are constantly looking for ways to get into corporate systems to steal user credentials or data, so it's vital to protect your company from this threat by having a good process. A policy-based IGA solution can help improve efficiency and productivity by automating processes like password management, provisioning, access request processing, attestation, and more.