Tech
6 Benefits of Using a Jaltest Scan Tool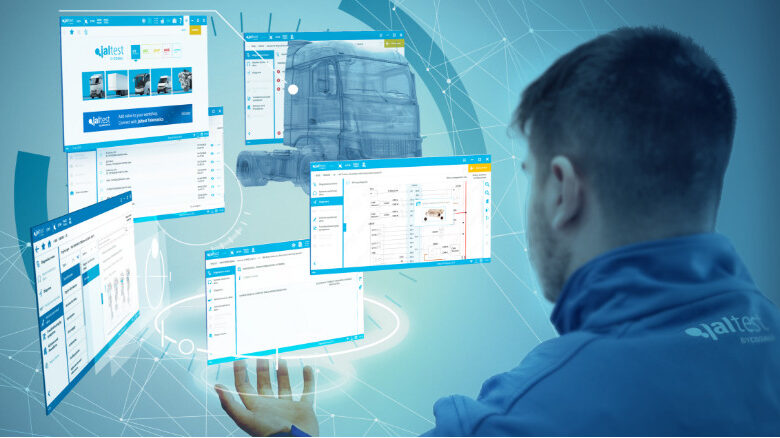 The Jaltest scan tool performs the most advanced vehicle maintenance and diagnostics tasks intuitively. The multisystem and multi-brand diagnostics tool covers trucks, commercial vehicles, light vehicles, trailers, buses, and agricultural machinery. With Jaltest diagnostic tools, you can access various functionalities that can easily guide you during the entire repair process. Here are the benefits of using a Jaltest scan tool:
1. Time-saving
A Jaltest tool can help increase efficiency by offering quick access to key data. With Jaltest, you can get precise diagnostics in minutes, saving valuable time. The tool has accurate diagnostic capabilities to help you identify the leading cause of a problem with your vehicle before it becomes a more costly issue. The Jaltest scan tool has an efficient and quick performance to save you unnecessarily replacement parts.
Your technician only spends time working on necessary components or filter systems. The tool allows you to connect with your vehicle from any location. You can perform diagnostic tests remotely and quickly to get your fleet back on the road. The device is configurable, offering much more customization than you can imagine. You can select your vehicle type, desired coverage, and needs to get the ideal software and hardware kit.
2. User-friendly
The Jaltest tool is easy to use because it has simple navigation and an intuitive interface. The tool enables experienced and new technicians to use it without hassle. Jaltest features a comprehensive database of well-known faults, assisting technicians to identify vehicle problems quickly. The device has easily accessible information, dynamic colors, and simple images. The interface has touchscreen options for convenience, meaning you can use the software interchangeably on a tablet, PC, or laptop.
A Jaltest diagnostic tool is an excellent addition for companies with large truck fleets or diesel repair technicians. Whether you manage an expensive fleet or own a single truck, the tool can save you plenty of time, energy, and money. With accurate diagnostics, it's easy to plan your maintenance activities to minimize the likelihood of unplanned failures.
3. Real-time Data
Jaltest diagnostic tools offer real-time data, helping you monitor your vehicle's health and performance. The tool enables you to track parameters such as emissions, engine performance, and fuel efficiency. Real-time data can help you avoid costly repairs and breakdowns that may happen due to ignoring problems. You can take quick action to prevent more damage to your vehicles. A Jaltest tool can provide regular updates on the latest repair procedures, diagnostic codes, and vehicle models. These features can help you to keep up with the best practices and latest technology in the industry, enhancing your repair quality.
4. Portability
The Jaltest diagnostic tool comes in a lightweight, tiny case that is easily portable. The case houses the device with different connectors and cables that allow it to be used with other vehicles. Jaltest is compatible with almost all diesel engine models. It can diagnose various systems, from suspension and powertrain to wiring and electronics. The tool can quickly diagnose problems like electronic control modules, sensors, and fuel injectors. A rechargeable battery powers the Jaltest diagnostic tool, meaning you can use it without an external power source.
5. Widespread Compatibility
A Jaltest diagnostic tool offers multisystem and multi-brand compatibility. The device is equipped to work with light or heavy-duty vehicle brands. You don't have to purchase a different diagnostic tool for each brand if you have a fleet of trucks from various manufacturers. Jaltest can attain a high level of compatibility due to its support for a wide range of communication protocols. These include RP 1210, OBD, OBD II, J1708, J1939, EURO IV, and EURO V protocol. Jaltest interacts with your vehicle's systems and can perform fan activation tests, cylinder cutouts, and compression tests.
6. Training and Education
You can access training modules when you buy a Jaltest tool from a reputable dealer. Your technicians can attend in-depth training to use the software effectively. If you have any questions, you can get specialized technical assistance to continue the repair process without wasting time. Training and education will help you use the tool to perform diagnostic duties in all types of light and heavy-duty vehicles and various systems, brands, and models.
Find a Reliable Dealer for Your Jaltest Scan Tool
Buy a Jaltest scan tool from a reliable dealer that offers comprehensive diagnostic laptop kits, hardware, and software for every diesel engine. The device should be able to quickly diagnose any engine problem, diagnose necessary repairs, and interpret provided codes. Prioritize a dealer with unrivaled experience in the industry to get the highest quality results.