Travel
15 Travel Hacks You Must Know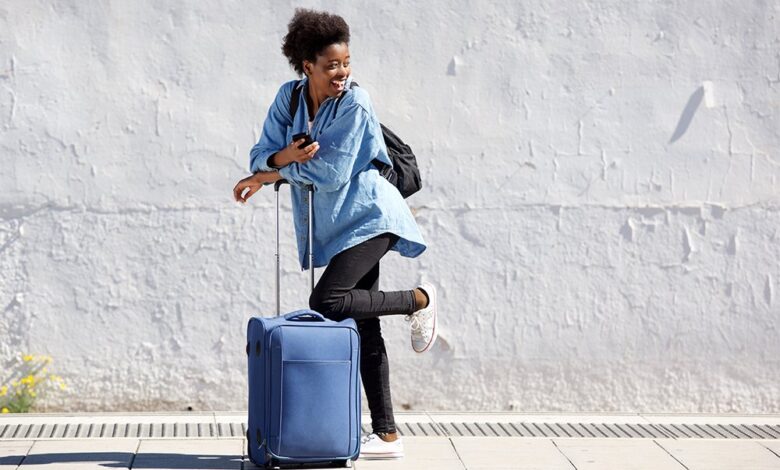 Travel may be difficult even for the best among us, who like to be on the road more than anyplace else. Creams can seep into your baggage, you can be without a charge or WIFI for hours, and your jewellery might become loose or tangled in your bag. It's time to streamline our trip arrangements and avoid chaos and volatility.
Traveling and discovering various regions of the globe is the most thrilling experience. On the other hand, an excellent vacation necessitates much planning and study. Like in movies, you cannot leave your house on the spur of the moment for a trip.
Unplanned excursions are usually more costly, unpleasant, and, in some situations, downright terrifying. Planning your vacation ahead and conducting thorough research is crucial for convenience, affordability, and enjoyment, making it less expensive and more enjoyable.
When you travel regularly, you tend to obtain a variety of experiences that teach you valuable lessons for future travel. But what about inexperienced tourists? They may, however, profit from these tricks without having to spend years travelling around. Here's a list of 21 must-know travel hacks. With these hidden techniques used by clever travellers all around the world, you may have an exciting and easy-going holiday.
1. Download Offline Maps For Convenient Access.
Download offline maps for convenient travel in unfamiliar cities, even if internet access is restricted. Simply zoom in on Google Maps on your smartphone and pick the offline download option. This strategy can help you avoid being disoriented when traveling, even if you're in airplane mode or have restricted internet access.
2. To Overcome The Language Barrier, Install Google Translate.
During travel, language problems may make communication difficult. Google Translate is a simple way to navigate different languages. To translate text, download the app and utilize a microphone or type. It also has augmented reality, which allows users to see text using their phone's camera. This software aids in connecting with locals as well as comprehending signage and menus.
3. Always Keep A Universal Travel Adaptor On Hand.
Invest in a high-quality universal adapter that works in multiple countries, as plug types may vary. Most adapters now have USB ports, eliminating the need for country-specific converters.
4. Cheaper Flight Tickets
Signing up for flight alerts on travel aggregators can save money on aircraft tickets. By being flexible with dates and locations, and choosing getaway dates with reduced ticket rates, you can save money.
A VPN conceals IP addresses and encrypts traffic, preventing third parties from accessing data and online activities. It allows connections via servers in the US, Brazil, or other countries, potentially offering better pricing and bargains.
Are you prepared to get cheaper flights while using a VPN? What you should do is as follows:
A. Select a VPN with global servers, such as Surfshark.
B. Install your VPN and run the program that comes with it.
C. Choose a server and use any of the airline websites or the flight comparison tool to find the flight you want.
D. Make a note of the pricing and erase your cookies, cache, and browser history to guarantee that the airline does not save your surfing patterns.
E. Choose a different server to compare pricing – you can also snap screenshots for easy comparison.
F. To purchase your ticket, go to the server and select the cheapest flight.
5. Pack A First-Aid Kit For Your Trip
A first-aid kit, including pain medicines, antihistamines, and stomach remedies, is essential for travel to prevent medical emergencies and access essential prescriptions in different countries due to varying pill names.
6. Packing Light Bags
Pack light, bring essentials, and avoid overpacking for a more comfortable journey. Use public transit instead of cabs for convenient transportation and save on baggage fees.
7. Carry A Spare Phone Charger As Well As A Portable Charger
Pack extra and portable phone chargers in carry-on luggage or purse for quick access during travel, ensuring your phone remains safe for navigation, photography, and staying connected.
8. In Your Carry-On, Always Keep A Change Of Clothing And Basic Toiletries
Pack a change of clothing in your carry-on for safety during high travel seasons or connecting flights. Misplaced or delayed luggage is common, so pack essentials and a change of clothing to avoid spending time and money on basic items.
9. Tips For Traveling With Young Children
Traveling with kids can be both enjoyable and stressful. Pack books, toys, and snacks, and choose a nonstop flight or train that suits their sleeping schedule. Explore kid-friendly activities and bring a stroller. Keep the child active before boarding to aid sleep.
10. Maintain Offline Copies Of Important Travel Papers And Bookings
Ensure you have both physical and digital copies of travel documents, including passports, visas, and tickets, accessible even without internet access. Send these documents ahead and bring any prescription medicine.
11. Do Not Forego Travel Insurance
Travel insurance is essential for foreign visitors to protect against illness, theft, and airline delays, ensuring safe and trouble-free travel. It is crucial for those carrying valuables or frequent changes in plans. A small investment is essential for a trouble-free trip.
12. Purchase Credit Cards That Provide Free Entry To Airport Lounges
Traveling can be expensive, especially for those without financial responsibility. Consider a travel credit card with airport lounge access to save money and enjoy your stay by providing free meals and refreshments.
13. Avoid Changing Money At The Airport
If required, exchange cash for the local currency at the airport, as airport exchange rates are famously low due to greater overhead costs. Banks and reputable exchange bureaus in the city give better rates, but only exchange at the airport for the absolute minimum.
14. Apps For Making Free Phone Calls
The digital era shifts people to online calling, saving money on travel, and free WiFi is ubiquitous in hotels, hostels, and Airbnb.
15. Send Yourself An Email With A Copy Of Your Passport
Maintaining a physical copy of a document is beneficial, but forgetting it can be disastrous. Emailing a passport scan ensures quick access to a photocopy, saving money in the long run.
Conclusion
Travel tips enhance your vacation experience, making you a more intelligent and developed traveller. These travel techniques can also help you save money for greater things, such as getting a cup of cold beer.