Lifestyle
Why You Should Consider Stand Up Pouches For Your CPG Product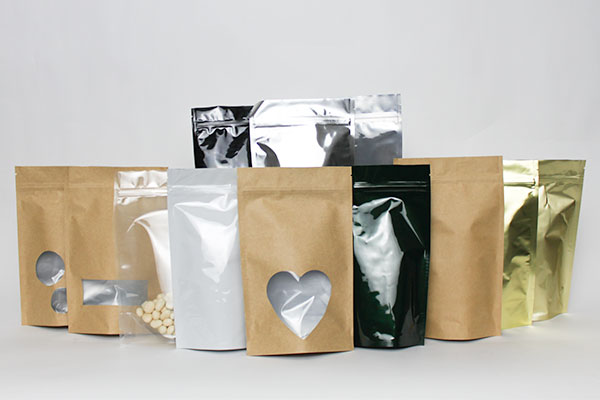 The wrong packaging option for your product can lead to a cascade of negative consequences. These include customer rejection, added expenses, increased greenhouse gas emissions and a loss of marketing potential. On the other hand, a wise packaging choice has many positive benefits, especially when used in tandem with flexible packaging and digital printing. A case in point: custom stand up pouches.
A Packaging Option That Protects and Stands Out
These containers, optimal for food, vitamins and other products, are durable and resealable. They also have the ability to lock in freshness for perishables. Just as importantly, they provide a canvas upon which to promote and market your product. The capabilities of digital printing allow for high-quality artwork on these pouches that provide numerous advantages:
Stand out on the store shelf
Look great on the computer screen
Allow for colorful graphics
Enable eco-friendly films and barriers
Support compelling narratives
With Mylar packaging, stand-up pouches provide the strength and durability to protect products from the outside environment, particularly moisture and oxygen. This becomes super important for coffee and tea, herbs, supplements, jerky, snacks and other items. You can also customize this packaging to include resealable zippers to eliminate spills and food waste, or incorporate child closures for added safety.
With premium packaging, you really have an opportunity to expand brand awareness and shine a positive light on your product. Vibrant graphics that pop invite new customers to take a second look at what you offer. You can also use connected packaging that lets you engage with customers by using QR codes to initiate rewards and loyalty programs. When everything is working in harmony, your packaging helps you increase your sales.
Digital printing lets you start out with smaller print runs without having to pay exorbitant set-up fees. This lets you test out the marketplace and use creative designs free of the obstacles that come with traditional printing technology.
A Sustainable Packaging Option
When engaging with your customers through your packaging choices, it is important to position your company as a responsible and ethical player in the marketplace. Flexible packaging and digital printing have advantages when it comes to sustainability. Smaller print runs mean less waste and reduced energy throughout the process. The availability of eco-friendly films and barriers means fewer chemicals go into the waste stream.
In addition to stand-up pouches, you can explore options such as sachet packaging, which increases customer convenience. Digitally printed on high-quality roll stock films, sachets impart a premium vibe for single-serve and travel-size packaging. This option also gives you another opportunity to try out new products and new marketing strategies without the large costs associated with small runs in the traditional printing sphere.
If you think of packaging as only a container to hold your product, it is time to expand your horizons. Flexible packaging and digital printing embrace nearly every aspect of your business model. They impact your bottom line in dozens of ways and form the heart of your brand image. Now is a great time to rethink packaging.