Finance
Why More People are Getting Life Insurance at a Young Age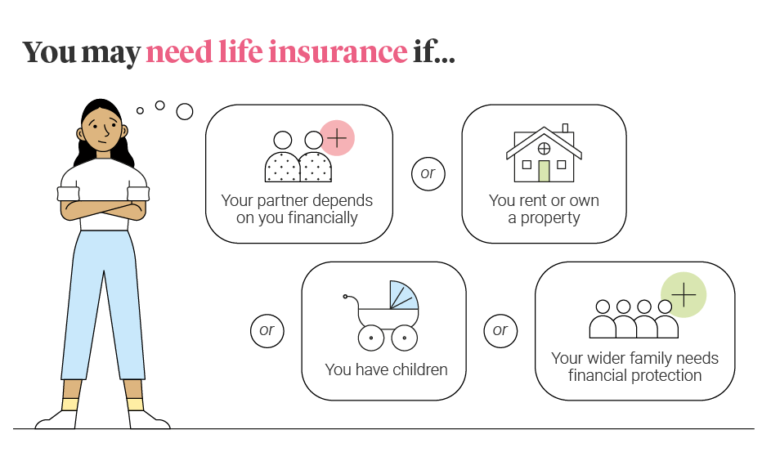 Have you thought about getting life insurance before? This is something that people used to not think about until they were nearing retirement age. But, in recent years, there has been a surge in younger people wanting to get life insurance. Indeed, they have discovered that it has many advantages and this is something that they want to get involved with. From paying lower premiums to enjoying peace of mind, there is a range of benefits that you might want to consider too. Here is a guide to understanding why more people are getting a policy at a young age.
Focused on the Future
Over the years, the younger generation has focused on taking care of their mental and physical health. They want to lead healthy lifestyles, and more research is out now that shows you how to take care of yourself. Therefore, the younger generations are focusing on their health, which means investing in their future.
But, they also know that things can happen. In this way, they are more realistic and want to prepare for life events in the future. Therefore, more people are getting life insurance at a young age. They are in tune with their health and what could happen. They want to be prepared for anything, especially if they have a family or plan to have one soon. If you want to make preparations, you can compare health & life insurance at Usay Compare. You are able to get a no-obligation free quote and find out what your options are if you are focused on the future.
To Keep Premiums Low
When you are young, saving money and making investments are probably not at the top of your list. You want to get out there and live your life to the fullest. But, it is beneficial to start thinking about your future at a young age. This way, you can be prepared for any situation and consider your future family.
In particular, you want to investigate life insurance. The main reason for this is that age is an important factor in the premium you pay. Generally, the younger you get a policy, the lower your premiums will be. This is down to you being healthier. You can spread out the cost better and not notice the money coming out of your bank account.
To Make up for Lack of Savings
Again, most people do not focus on saving money. They do not have large amounts in the bank account for emergencies. For example, you could have a baby on the way, or your parents are getting older. But, you do not have a lot of savings to help if something goes wrong.
This is another reason why more people are getting life insurance at a young age. Since you are spreading out the cost of a policy through monthly premiums, you are able to make up for the lack of savings. It is a smart way to invest and you know that you are going to have a pay-out for your loved ones.
For Peace of Mind
It is easy to worry about what might happen in the future. This is particularly true if you have people that depend on you. Yes, you might be young, but things can happen at any age. If you have a family, this is something you can worry about. You want to make sure they are taken care of if anything happens to you.
More young people are preparing for the future. With recent world events in previous years, it makes you think about protecting your future and ensuring your family is supported. Nobody wants to think pessimistically. But, being prepared gives you peace of mind currently. Indeed, young people find it comforting to know they have life insurance and they are doing everything they can for their loved ones.
Some Considerations to Make
Before you get a life insurance policy, there are a few things you should think about. For example, you have to consider whether you can afford to keep up with the premiums. You do not want to be struggling to live and pay your bills. If you do not stick to your policy and pay what you need to, you are going to lose your benefits.
Therefore, always ensure that you assess your finances first. In some situations, it might be best to wait until you are in a stable job and in a good financial position. This will ensure that you keep up with payments.