Lifestyle
Why is TVS Jupiter the best-selling scooter in India?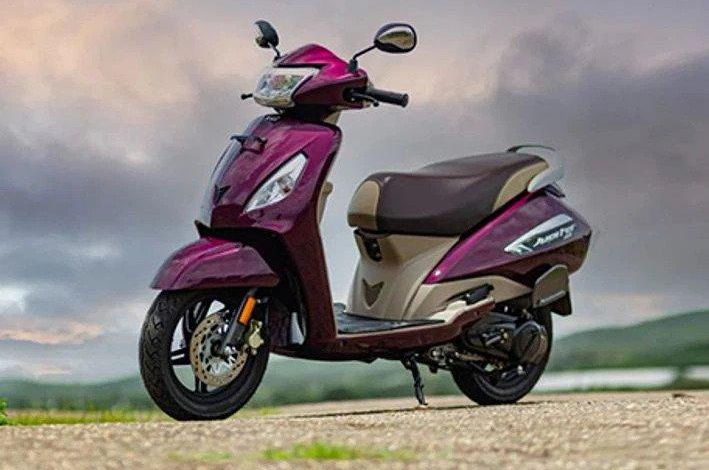 TVS Jupiter is a popular scooter in India that has taken the market by storm, and for good reason. It has become the best-selling scooter in the country, and its popularity continues to grow among Indian riders. This scooter not only looks sharp and cool but also packed with features that make it a practical and reliable choice for daily travel.
TVS Jupiter in India is known for its smooth handling, impressive mileage, and low maintenance cost. In this blog, we will explore the reasons behind TVS Jupiter's success and why it is becoming the go-to choice among Indian audience.
TVS Jupiter emerged as one of the top-selling scooters in the domestic market, with a remarkable growth of 14.44 percent YoY in March 2022. The sales figures stood at 53,891 units, an increase of 6,799 units from the previous month's sales of 47,092 units in February 2022.
What makes Jupiter the best selling scooter in India?
Exceptional Design Features
TVS Jupiter stands out with its robust metal body and striking appearance, featuring a rectangular headlight and attractive LED DRL tail lights. The chrome detailing on the rearview mirror, front apron, headlamp cowl, mobile charger, and other parts adds to its sleek look.
Impressive Performance and Engine Specs
With a 124.8 cc two-valve engine, TVS Jupiter delivers 10.5 Nm of torque and 8.18 bhp of power. It also has an auto start-stop function that turns off the scooter if it remains idle for some time, but users can activate or deactivate this feature as per their preference.
Comfortable Riding Experience
TVS Jupiter offers a comfortable ride, thanks to its 3-step adjustable coil spring suspension with a hydraulic damper that ensures a smooth riding experience. Additionally, the scooter provides exceptional straight-line stability and cornering precision, while its seating capacity and quality are highly recommendable.
Spacious Under-Seat Storage
TVS Jupiter boasts the largest storage capacity of 33 liters in its segment, which can easily fit two ISI-certified helmets. It also has an open cubby hole beneath the lock where riders can keep their mobile phones, wallets, and other essentials.
TVS Jupiter is equipped with a single-cylinder engine that features 4-stroke, CVTi, and fuel injection technology to generate up to 7.47 PS at 7,000 rpm. This scooter delivers an average mileage of 50-66.7 kmpl, making it highly fuel-efficient.
Innovative Floorboard-Integrated Fuel Tank
TVS Jupiter's floorboard-integrated fuel tank and left-positioned fuel filler cap are convenient features that enable users to access the under-seat storage and fuel cap from the same multi-function ignition slot.
TVS Jupiter price is very competitive in India, with a starting price of Rs.71,390 for the base model. However, the top variant comes with additional features and a higher price tag.
Conclusion
TVS Jupiter at Droom is a popular choice for many Indians. Its sturdy metal body, attractive design, and top-notch features like auto start-stop function, larger under-seat storage, floorboard-integrated fuel tank, and fuel efficiency, make it a practical and comfortable option for daily commutes. With its excellent ride quality, straight-line stability, and cornering precision, the TVS Jupiter offers a smooth riding experience.