Health
Which Juvederm Should You Use for Nasolabial Folds?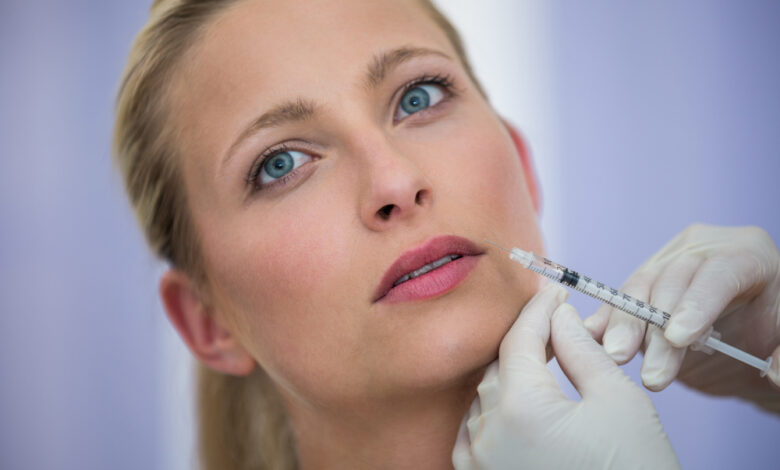 The skin aging process is something everyone will face sooner or later in their lifetime. Crow's feet, marionette lines, nasolabial folds – different issues can be solved with various treatment options; today, we would like to talk about Juvederm dermal fillers and how they can be used for nasolabial folds reduction. It may be surprising for some individuals, but just one injection session is usually enough to improve one's looks noticeably and guarantee impressive rejuvenating effects after just one injection session.
Board-certified professionals may buy Juvederm fillers online to use them in their clinics; however, it is impossible to purchase any aesthetic injectable goods to use at home as this action may be dangerous for an individual's health.
All About Nasolabial Fold Fillers Treatment
Before choosing Juvederm hyaluronic acid fillers for your individual purposes, it is better to learn more about the product, its characteristics, and its working principle. In this way, it would be possible to make sure an injectable is safe for a person and can fulfill their aesthetic needs without severe adverse reactions afterward. So, below you will find all the essential information about this brand created for wrinkles reduction and collagen production.
The Dosage
The dosage of facial fillers by Juvederm depends greatly on several individual factors, such as skin condition, age, wrinkles' depth, and many others. That's why it is highly recommended to talk through all the primary needs with a doctor to create the right treatment plan and calculate the proper dosage to fulfill the request.
After the number of Juvederm units is picked, a treatment for vertical lines can be started. Usually, specialists apply a topical numbing cream to eliminate discomfort during the injection session, but it's unnecessary if a person has a high pain tolerance. After the gel is administered for deep wrinkles reduction, the area can be gently massaged to smooth the product under the skin evenly and fill in even the trickiest creases.
Adverse Reactions
As with each dermal filler, Juvederm can sometimes be followed by certain side effects, which are not dangerous and are typically gone after a day or two. Still, it is better to be ready and know when it's time to get in touch with a medical professional (even though complications are rare, it's better to be aware and cautious).
The most common symptoms people shouldn't be worried about are:
Injection site reactions (swelling, redness, itching, etc.);
Bruising in the administration spot (caused by the needle);
High skin sensitivity in the treated region.
A doctor should be informed about severe allergic reactions, trouble breathing, migraines, and other severe symptoms; it is better not to ignore warning signs to prevent possible issues and protect one's well-being.
Main Benefits
What is the main aspect that helps patients make the final decision of whether to try a Juvederm hyaluronic acid filler for their cosmetic beauty needs? We are sure most patients will answer that the benefits of the products are something they pay attention to the most before choosing the best option. So, what are the main advantages of Juvederm filler injections for nasolabial folds?
The results are visible right after the filler treatment, so there is no need to wait long to see the improvement;
Facial wrinkles reduced in the mouth corners;
Plumper cheeks in the hollow areas;
General improvement in the skin tone, texture, and other aspects;
Natural-looking, long-lasting results (mainly, up to a year).
Here, we've just mentioned the main benefits of the product, but there are much more when it comes to certain individual needs and goals. Thus, discuss this question with a doctor to make sure Juvederm is the right option for you; there are plenty of alternatives, so don't worry if this nasolabial fold filler is not suitable for your requests.
Which Juvederm Dermal Fillers Are Suitable for Nasolabial Folds
The main purpose of Juvederm dermal filler treatments is to deal with various aesthetic problems (namely smile lines, marionette lines, nasolabial folds, and others); because there are so many possible uses of the injectables, the number of Juvederm variations is pretty impressive as well. So, which ones are the best to deal with nasolabial folds and stimulate collagen production?
Juvederm Vollure;
Juvederm Vollure XC;
Juvederm Ultra;
Juvederm Ultra Plus (for deeper creases).
Once again, the right option may only be picked by a licensed professional after the examination of the treated zone. It is possible to switch from one injectable to another to check which one would work best for an individual's needs.
The Bottom Line
Juvederm fillers work perfectly well for nasolabial folds correction and can guarantee long-lasting results and a fantastic skin rejuvenation effect. The product itself is safe, and only the most beneficial components were used during its creation; adverse reactions after the treatment are infrequent because of the great ingredients. Only licensed professionals are allowed to buy Juvederm and use it in their clinic, as the knowledge of facial anatomy is crucial for a successful treatment. That's it for today. Thank you for reading!