Entertainment
What are the Benefits of Buying a Comedy Show and Dinner Ticket in Leicester Square?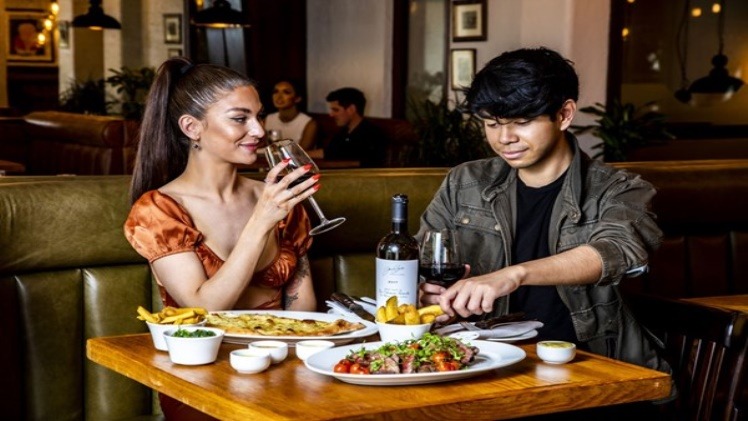 Are you debating what ticket to buy for comedy shows in Leicester Square? Perhaps you have finally found a comedy club you like and shows you want to go to. You are going through the process of purchasing tickets just to be faced with different options. For example, one you might come across is a comedy show and dinner ticket. Should you select this for your group of friends?
Many people wonder whether they should bother with this type of ticket. Typically, it is going to be more expensive than an ordinary one. Well, if you are going to be in Leicester Square, there are many reasons to consider this type of ticket. So, let's take a look at the benefits of purchasing a comedy show and dinner ticket for your next outing.
Reserved Seating at the Comedy Club
Most comedy clubs offer seated tickets. But, you cannot reserve your seats unless you are in a large group. This means that if you are late on the night, your party could be split up, or you do not like the seats you have. Many people think that there is no way around this. Yet, this is something you can do. You can buy a comedy show and dinner ticket.
With this type of ticket, you can get reserved seating at the comedy club. For example, some comedy clubs in Leicester Square will allocate your seats in advance. Comedy Carnival is one of them, which ensures your party will be seated together when you arrive straight from the restaurant. Therefore, you do not have to rush to the venue and try to get there early for a good seat. This is taken care of for you.
Secured Dinner Reservations in Leicester Square
Leicester Square is a popular part of London for locals and tourists alike. This means that the area can be busy, and it can be difficult to get dinner reservations. For example, it is hard to walk into a restaurant and get a table immediately. Often, you have to wait at least 30 minutes when they place is busy. This is particularly true in the evenings and on weekends.
But, instead of worrying about not getting a table for dinner, just book a comedy show and dinner ticket. This is going to allow you to secure your dinner reservations ahead of time. You do not have to get there early and scout around for a restaurant. Your plans will already be made for you.
You Can Save Money
Some people do not realise how much it can cost to have dinner in Leicester Square. This is particularly true if you do not plan ahead and select a place that suits everyone's budget. You can end up having people in the group spending more money than they have because it was not planned in advance where you were eating.
Therefore, this is why a comedy show and dinner ticket might be useful. This is something you can purchase in advance and it might save your group money. You can know what you are going to pay for both the show and dinner combined. This could be a good deal on the meal you are getting.
You Have a Plan
Do you hate having no solid plans when meeting up with friends or spending an evening out with the family? If this type of thing fills you with anxiety, know that having a plan in place in advance will help you feel more settled. Indeed, it can ensure everybody has a good evening, and there is a schedule. You can have less stress and more fun.
This is exactly what can happen with a comedy show and dinner ticket. You know exactly what show you are going to and what time it will start. Plus, you already have your dinner reservations secured. Together, you have a plan for the night and know how everything is going to work.
An Enjoyable Evening with Friends
Do you find it hard to organise a reunion with friends? Perhaps most of the responsibility falls on you, and you find it difficult to think of something different. It can be like the weight of the world is resting on your shoulders. You have to think of an activity that everyone will enjoy and that is memorable.
Well, this is where a comedy show and dinner ticket comes in. This is a good way to meet up with friends. You are able to socialise before the show starts. Then, you can sit down and laugh together. This is a very entertaining night and one that most people will enjoy. You get time to catch up and enjoy a different and funny activity together.