Travel
What application do I need for Umrah?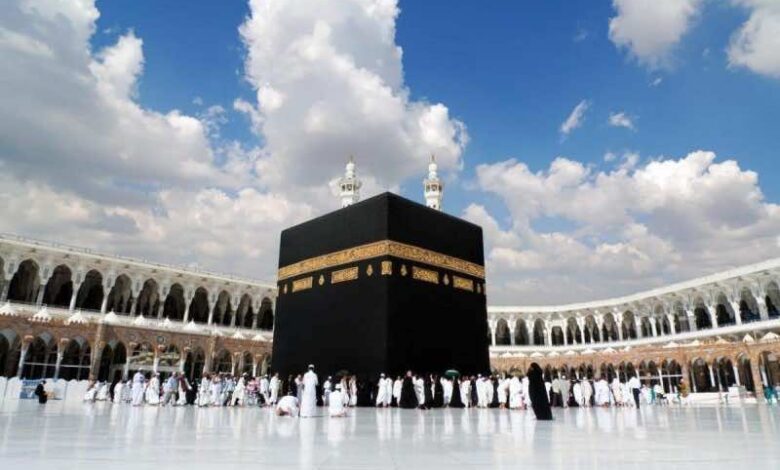 The experience of going to Allah's home is something really remarkable. You want to get the most out of your Umrah experience after spending your hard-earned money and making the long journey to Makkah. It is the modern period, and applications are the order of the day. There are several helpful applications available, some of which are absolutely important for Umrah. The Kingdom of Saudi Arabia has made these electronic applications available so that they can be quickly downloaded from stores and used before conducting the rituals on Android and iPhone smartphones. Muslims can travel to conduct Umrah each year by taking advantage of cheap Umrah Packages deals 2024.
Applications needs for Umrah
Saudi Arabia has established a number of different apps to give various health services to its citizens and external visitors, pilgrims, and tourists as part of its efforts to limit the coronavirus illness (COVID-19) epidemic. At the moment, the only app necessary both before and during your visit to the Kingdom of Saudi Arabia is the Nusuk App. Registration for Tawakkalna or Muqeem no longer required, as it formerly was.
Here are some helpful apps to help you go through Umrah and feel extraordinarily close to Allah SWT on this once-in-a-lifetime spiritual pilgrimage.
App for Umrah permits: Nusuk App
The app that associated with the Umrah permission issue called Nusuk. The Nusuk app's primary features are as follows:
Supports the entry of overseas pilgrims, offers transportation and travel services, and gives information about cultural events by allowing the electronic issuance of Umrah visas.
Granting access to the Prophet's Mosque for visitors and booking Umrah permits
Umrah pilgrims may reserve their travel arrangements.
Pilgrims with a digital guide that provides comprehensive information in a variety of languages.
Book accommodations and travel.
Tawakkalna
This app checks users' immunization and health records; it serves as a vaccination or health passport that users must always carry with them everywhere they go in Saudi Arabia to gain admission to any public space.
Eatmarna
The primary function of the Eatmarna () app is to make appointments and grant permissions for pilgrimages to the two Holy Mosques in Makkah and Madinah. Permits are necessary in Makkah for all types of visits, including umrah, tawaf, and the five daily prayers at Masjid al-Haram. However, in Madinah at Masjid Al Nabawi, permits are only necessary for visits to the Prophet PBUH's grave and for prayers in Rawdah. Because the Eatmarna app connected to Tawakkalna (the Health Passport App), you must first register there before registering for Eatmarna, and you must use the same mobile number you used for Tawakkalna. You may make appointments and verify issued appointments and permits from your dashboard once you've registered or signed up. Since screenshots won't approved, you'll need to maintain an internet connection at all times because the Grand Mosque's security requires to view the actual permit from the app.
The additional and most significant mobile Umrah applications
The mobile phone has emerged as one of the key devices today, making it easier for people to download a variety of useful applications. From this perspective, the Ministry of Hajj and Umrah in the Kingdom of Saudi Arabia made the decision to provide a collection of smartphone applications for pilgrims to use while performing the Umrah Packages 2024.
Absher
The Absher mobile application, which can found in the app stores of Apple, Android, and Huawei, is the most convenient way to access the most frequently used Saudi government services. The Ministry of Interior (MOI) of Saudi Arabia created and manages the Absher app. Users of the app can apply for and extend visas, complain about traffic infractions, and obtain police clearance certificates, among other government services.
Go to Saudi
Discover the most well-known tourist attractions in Saudi Arabia and organize your complete vacation using the 'Visit Saudi' app. The Saudi Tourism Authority runs this app, which offers tourist guides. You may buy tour packages through the app, learn about Saudi Arabia's visa requirements, and keep up with the most recent events and activities taking place there.