Tech
Ways to Get Free Cell Phone Service – Tips and Tricks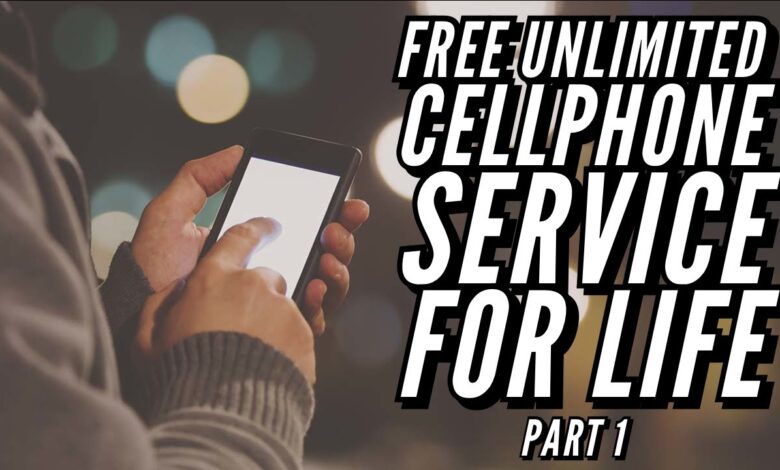 Cell phones are necessary for most people, but they can be expensive. Fortunately, some programs offer free phones and service.
Getting free cell phone service can be challenging, but there are a few ways to reduce your bill or even get service at no cost. Here are some tips and tricks to consider:
Look for Government Assistance
If you want free cell phone service, checking out government assistance programs is the best place to start. These programs are designed to help low-income households afford phones and plans. If you qualify for one of these programs, you can get a free smartphone and monthly data plan. Private companies often run these programs, but the federal government operates some.
The federal Lifeline program provides eligible households discounted or free cell phone services and mobile broadband plans. You must have a qualifying household income of 135% or less of the federal poverty line to qualify. The Affordable Connectivity Program (ACP) is a newer program that offers even more benefits to eligible households.
Some private companies also offer free cell phone plans for those not qualifying for the Lifeline program. These plans are usually ad-supported, and the phones provided sometimes could be better. In today's digital age, access to a cell phone is often necessary to stay connected, find employment, access healthcare resources, and receive important updates. Government assistance programs help ensure that everyone has access to these essential services regardless of their financial situation.
Sign Up for a Prepaid Plan
Many carriers offer prepaid plans that allow users to sign up for free cell phone service. These plans may include a free or subsidized device along with a set amount of minutes, texting, and data each month. The plans these companies offer are often much cheaper than the traditional plans offered by most major carriers. Often, these plans are available to customers who qualify for government assistance through the Lifeline or Affordable Connectivity Program (ACP).
When choosing a company to receive free cell phone service, carefully research each option. Not only should you look at the contract terms, but it's also essential to investigate whether the company will give you a free phone if yours breaks down or needs repair. These details may seem insignificant, but they can make a big difference in your ability to save money on cellular service.
Look for Special Offers
There are a number of companies that offer free cell phone service for new subscribers. Some of them are MVNOs, and others are big wireless carriers. The latter usually have an infrastructure of cell towers throughout the country, so they can offer service much cheaper than their competitors. They also have a variety of promotional deals, such as free phones with new services, trade-in deals on flagship devices, and discounts for extra lines.
The most important thing to remember when looking for a deal is that signing up with just any company is not always a good idea. Some will require you to submit pay stubs or other proof that you qualify for their service. This can make getting a free phone or discount difficult, so be sure you're dealing with a reputable company.
Another great way to find a free phone is by using apps that allow you to earn points that can be redeemed for free talk time, data, or even a device. You can do this by watching advertisements, downloading certain apps, or performing other tasks. You can also use apps that help you find Wi-Fi hotspots, saving you money on cellular data use.
Look for Free Phones
Cell phone service can be expensive, but you can get it free if you qualify for a discount. The government offers free cell phone service through programs like Lifeline and Affordable Connectivity Programs, and some wireless carriers also offer discounts or free phones to new customers. If you're looking for a cheap way to keep in touch, try one of these services today.
You can find some good deals on phones by shopping at online marketplaces. These sites allow users to post items they're interested in and will often let buyers negotiate prices. You can score some great deals on older models of smartphones or even newer devices that are no longer being sold.
Most major phone service providers have some deal that will give you a free smartphone when you sign up for their service.
Check With Your Current Provider
A cell phone is an important part of life for many people, but it can be expensive. If you're struggling to pay your monthly bill, there are ways to get free phone service. Many carriers offer discounts to low-income consumers, including senior citizens and veterans. You can also save money by bundling other services like TV and internet.
The first step is to check with your current provider. Many big carriers have plans that are free through the Affordable Connectivity Program or Lifeline. These plans may not include a free phone, but they are significantly cheaper than other options.
Other providers also offer free phones and service.