Tech
Understanding the EB5 Green Card Program Requirements for Investors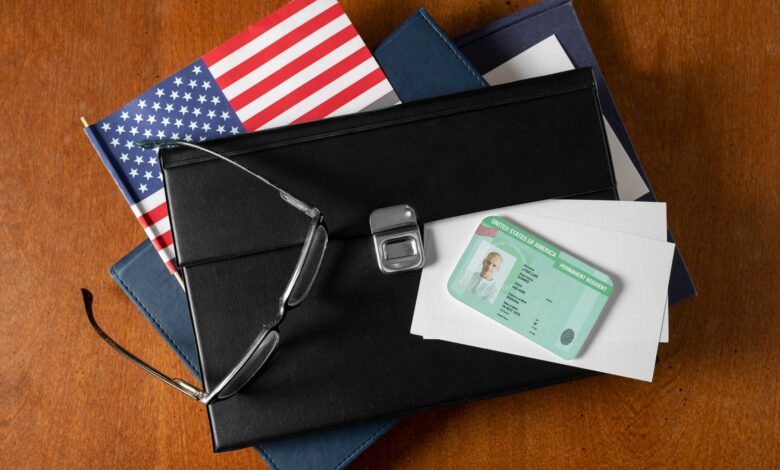 Congress created the EB5 green card program to help foreign investors receive green cards. With these green cards, foreign investors and their immediate families can reside and work within the United States. Before doing so, investors must meet specific requirements. Here is what investors need to know about the EB5 green card program:
Correct Investment Amount
This program follows specific guidelines regarding the amount an investor needs to invest. There are two different investment amounts that are significant. Either investor can invest $800,000 or $ 1.05 million, depending on the area the project they choose is in. A target employment area or TEA requires an $800,000 dollar investment, and this is a lower amount because these areas need more employment opportunities. As investors look for projects to choose from, they can either choose to invest with a regional center or private investment opportunities.
Regional Centers and Immigration Attorneys
U.S. Citizenship and Immigration Services (USCIS) appoints regional centers to create projects following the EB5 program's guidelines. Regional centers apply and receive formal designation from the USCIS to operate within a specific geographic area. Investors can choose a regional center for their geographic location, the projects they have available, direct and indirect job creation, etc. Investors can benefit from choosing to work with a regional center because of the experience they have with the EB5 program.
Job Creation Requirements
Once an investor has chosen a project to invest in, it is significant to understand the job creation requirements. An EB5 project should create at least ten full-time jobs. These full-time positions can be direct or indirectly associated with the inventor's project. By working with a regional center, investors can have more opportunities to create both types of jobs. Job creation should be met within a specific timeline given to you by the USCIS.
Documents Required
The government requires several different documents to be eligible for the EB5 green card program. Investors must gather personal and financial documents such as bank statements, passports, tax returns, etc. Prior to applying for an EB5 green card, be sure that a certified translator translates all documents.
Investors who have a spouse and immediate family will need each family member's passport. Project documents are also required to show proof of job creation and other specific qualifications. Prepare documents well in advance to make sure the application process is as seamless as possible.
Lawful Source of Funds
Investors must prove that the funds they're investing with were lawfully gained. Lawful sources of funds include gifts, loans, property sales, investments, salary, lawful businesses, or other lawful sources. For gifts, all applicable gift taxes should be paid, and transitions will be watched to make sure that after permanent residency is permitted that funds are not given back to the original gifter. Investors should consider researching what documents are required for evidence before applying to be sure they have the required information.
EB5 Program Timeline
The EB5 program timeline begins with speaking with a regional center or immigration attorney to determine whether or not an investor is eligible. After finding out whether or not they are eligible, gather all the required documents. Prepare documents like the source of funds and personal documents from investors and their family members.
An attorney can then help investors apply for an I-526E, which is a green card with conditions. After approval, investors can live, work, and travel in and out of the United States. Before the conditional green card expires, investors can speak with their attorney to apply for a green card without conditions or an I-829. Investors' conditions can be removed by showing evidence that their investment made the job creation requirements. Once the I-829 is approved, investors can apply for citizenship after a set amount of time. 
Get Started Obtaining an EB5 Green Card
The EB5 program has specific regulations for investors to follow. Investors should consider working closely with a regional center and immigration attorney to follow these guidelines thoroughly. Significant information like investment amounts, lawful sources of income, regional centers, documents required, and more can be found at regional centers or the USCIS websites. Contact an immigration attorney, a regional center, or USCIS today to learn more about EB5 green card requirements for investors.