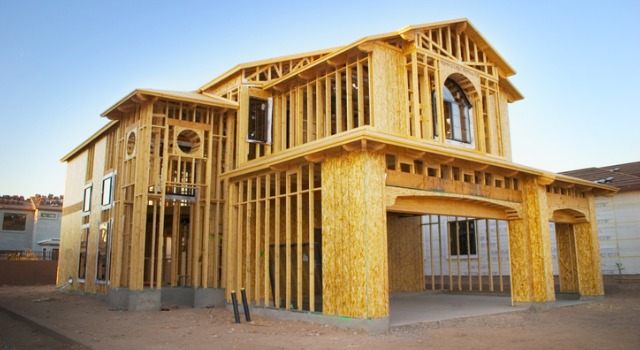 There's a strong pull to buying a new construction home. After all, it's in peak condition and has features you wouldn't find in a resale. But purchasing a new build requires careful research and due diligence. Consider these top factors to help make the best choice for you:
Location
Buying a new construction home is a big decision. Having an experienced real estate buyer's agent working on your behalf will help you get your dream home at a dream price and avoid costly mistakes. Choosing the right location is important for any property, but it's even more critical with new construction homes. New construction neighborhoods are constantly evolving. What was once considered a "good" or "bad" neighborhood could change in years, depending on the arrival of large employers or the popularity of certain amenities.
It's also essential to visit model homes, open houses, and other properties in the community you're considering. This is where you'll get a sense of the builder's style, quality, and pricing options. It's also a great opportunity to ask questions and better understand what's included in each home. For example, some builders may require buyers to pay for extras upfront, while others will allow you to make these payments at closing. Ask your builder to find out which option is best for you.
Size
It costs a lot of money to build a house. New builds range from tiny homes repurposed as shipping containers to million-dollar estates. And, of course, the cost will depend on location and demand for labor and materials. Your agent can connect you with a builder that will walk you through the expected price and timeline. They may also work with you to find a vacant lot or teardown property that can save on construction costs.
You will likely need to put down a deposit on your new home, similar to the earnest money deposit when buying a resale home. Ask your builder if they require this upfront or at closing and how much they expect the warranty to be. It will also help to know how long your builder expects it to take to close on the home. It should be fairly accurate, as they'll have experience with your area's weather and permit conditions. And it's a good idea to check the builder's track record for closing on time. I once represented a builder notorious for missing his target dates, which is not a great trait to have!
Amenities
A new construction home will typically come with an impressive suite of amenities not found in resale homes, such as full-time door staff, state-of-the-art gyms and more. These extras can significantly add to your home's overall value. When considering new construction homes for sale in Fuquay Varina, NC, it is important to research the builder and ensure they have a track record of building quality homes in the community. This can be done by visiting open houses, driving through the neighborhood and looking for online reviews. Reviewing the offering plan and checking for any lot line windows that may be included in your purchase is also a good idea. If the window is a lot line window, the developer can build to and above it without your consent. Buying a new construction home is complex and requires the expertise of an experienced buyer's agent. An agent who can handle the negotiation process and counsel you on upgrades and designs that will positively impact your resale value.
Style
New construction homes allow buyers to build homes that fit their direction and vision. This customization can include choosing specialty paint colors, light fixtures, and more. However, be aware that some upgrades may not add value to the home upon resale. Your real estate agent can help you determine what is worth the money. When choosing a builder, look for one with a track record of closing on time. Also, consider how much time you're willing to spend waiting for your dream home to be finished. You'll need a mortgage lender that understands the new construction process. Your real estate agent can recommend lenders and help you get preapproved. Also, selecting a lender with no exclusive relationship with the builder is best, as this can be problematic for buyers. Be sure to shop around for a good rate. Also, choose a loan program with flexible terms allowing a faster close. This will help prevent any delays from unexpected circumstances that can arise during the construction process.
Financing
When buying a new construction home, working with a mortgage lender specializing in this type of transaction is essential. Whether you are purchasing a tract or spec (semi-custom) home, your lender can walk you through the process and provide loan options that suit your financial needs. They can also offer rate lock programs, allowing you to avoid interest rate increases throughout the construction period and save you money in the long run.
When negotiating the purchase price of a new construction home, be sure to focus on upgrades that will add value. Choosing the wrong upgrades could cost you tens of thousands of dollars. Please work with your agent to select the best features for your family and include them in the contract. During the design and building phase, your Realtor can help you navigate the agreement's specifics, including cancelation rights. An experienced real estate buyer's agent can save you time, money and stress by confidently guiding you through the process.