Travel
Top 5 Travel Apps You Need to Download for a Seamless Journey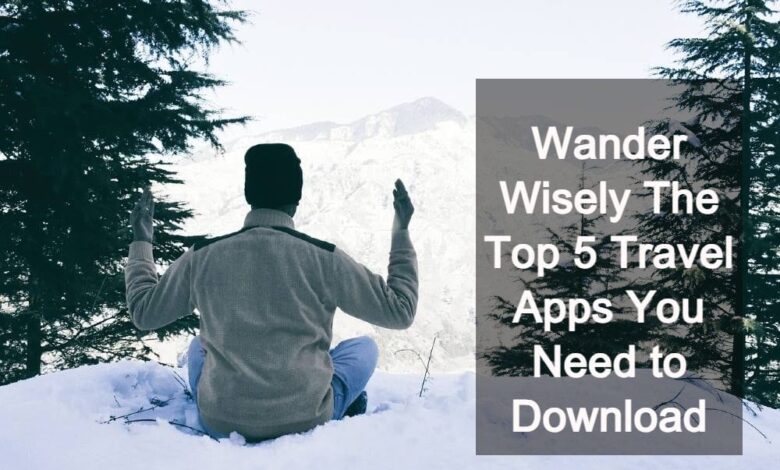 Embarking on a new adventure, whether it's a spontaneous weekend getaway or a meticulously planned international escapade, is undeniably exhilarating. In this digital age, where smartphones are practically extensions of our limbs, travel apps have become indispensable companions for globetrotters. From uncovering hidden gems to effortlessly managing currency conversions, these virtual travel buddies ensure a seamless journey. Let's dive into the best travel apps that should find a place in every traveler's digital toolkit.
1. Trotter It

Trotter It is the ultimate travel journal and social networking app, fusing the art of storytelling with modern technology. Document your adventures seamlessly, from hidden cafes to breathtaking vistas. Share your escapades, connect with fellow travelers, and turn every journey into a captivating narrative. With Trotter It, reliving your globetrotting memories and forging new connections has never been more exciting.
Price: Free
Available on: Android and IOS
Best for: Travel Journal and Community Building
2. Tentrr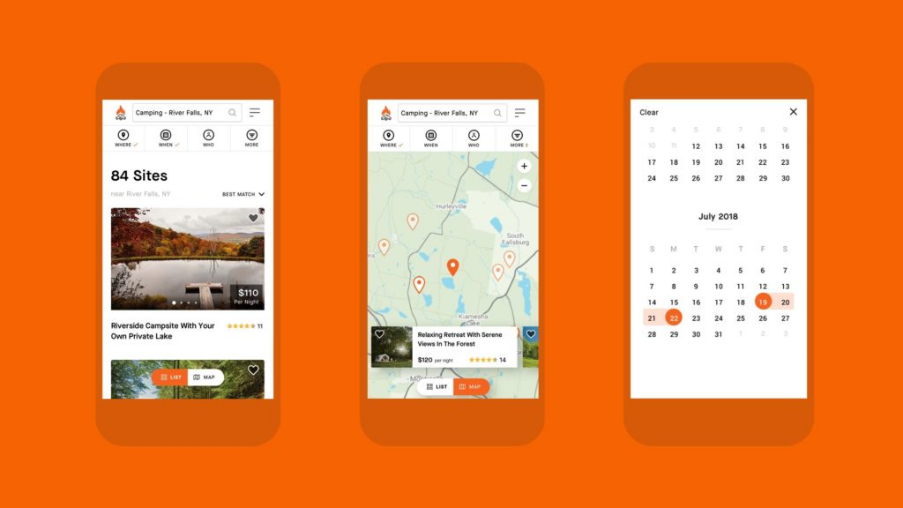 For the adventurous souls yearning for a nature-infused escape, Tentrr is a game-changer. This app is a haven for camping enthusiasts, connecting them to curated camping sites amidst breathtaking landscapes. Whether you're a seasoned camper or a novice eager to commune with nature, Tentrr offers a range of campsites equipped with pre-set tents and essential amenities. From dense forests to serene lakeshores, the app unveils hidden camping gems that allow you to disconnect from the chaos and reconnect with the tranquility of the outdoors.
Price: Free
Available on: Android and IOS
Best for: Nature enthusiasts, curated camping sites with pre-set tents
3. Wanderu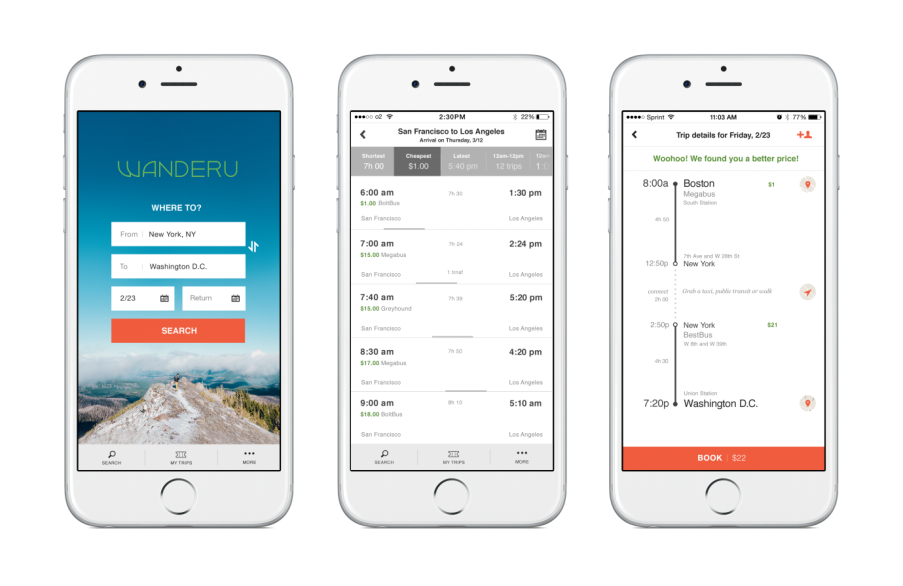 Navigating through unfamiliar territories becomes a breeze with Wanderu. This app simplifies bus and train travel by consolidating schedules, ticket prices, and booking options in one user-friendly interface. No more juggling multiple tabs to compare prices – Wanderu does the heavy lifting for you. Whether you're exploring a new city or opting for scenic ground travel, Wanderu guarantees a hassle-free booking experience. All aboard for stress-free wanderlust!
Price: Free
Available on: Android and IOS
Best for: Ticket booking
4. Hipcamp
Are you yearning for unique accommodations that defy the ordinary? Hipcamp opens the doors to an array of eccentric lodging options, from glamping tents to cozy cabins and treehouses. This app transforms your quest for lodging into an adventure of its own, offering off-the-beaten-path stays that promise unforgettable memories. Connect with nature-loving hosts who share their picturesque properties, and immerse yourself in surroundings that blend comfort and natural beauty. With Hipcamp, ordinary hotels become a thing of the past.
Price: Free
Available on: Android and IOS
Best for: Camping, RVs & Cabins
5. XE Currency
Navigating currency conversions can be a perplexing ordeal, but fear not – XE Currency is your reliable sidekick for all things money-related. This app effortlessly handles real-time exchange rates, allowing you to swiftly convert currencies and manage your budget while abroad. Whether you're bartering at a bustling market or tipping generously at a charming café, XE Currency ensures you're always in the financial know-how, sparing you from any budget-related travel blues.
Price: Free
Available on: Android and IOS
Best for: Currency conversion, Monitoring exchange rates
Conclusion
In a world where travel is a gateway to self-discovery and cultural enrichment, these emerging travel apps 2023 work as indispensable tools that enhance every journey. From the meticulously planned itineraries courtesy of Trotter It to the serene camping sites unlocked by Tentrr, and the seamless ground travel facilitated by Wanderu, Hipcamp's offbeat accommodations, and XE Currency's financial acumen – these apps promise to be the modern traveler's best companions. So, before you set foot on your next adventure, don't forget to arm yourself with these five digital marvels and wander wisely like never before. Happy travels!