Lawyer
Top 5 Tips for Hiring an Accident Injury Lawyer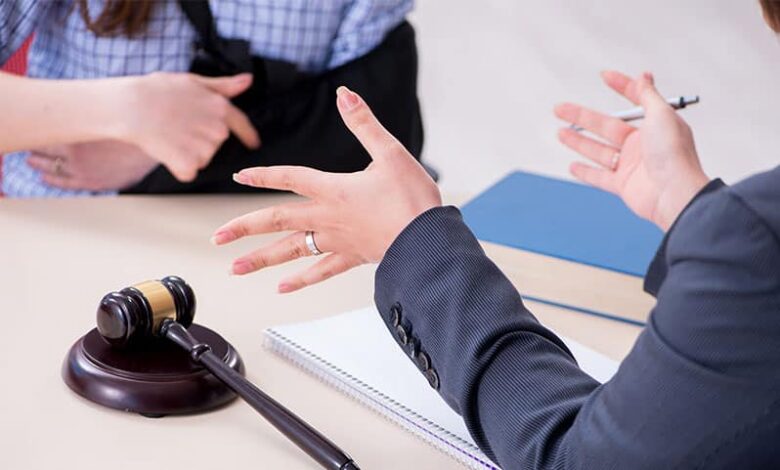 Many people who need a personal injury attorney assume that all attorneys are the same. This is far from the truth. Before hiring an attorney, take the time to narrow down your options and make a list of potential lawyers.
Experience
When you choose an accident injury lawyer, look for one with a track record of obtaining large settlements. If the case goes to trial, it is especially important to have an attorney with a solid history of winning jury verdicts.
The right lawyer will know all the laws and have experience completing the required paperwork. This will save you time and eliminate the risk of filing documents incorrectly or missing deadlines.
Insurance companies are notorious for attempting to take advantage of unsuspecting claimants. A skilled car accident lawyer can level the playing field by negotiating with these companies on your behalf to obtain a fair settlement. This may include compensation for lost wages, medical bills, property damage, emotional distress, and punitive damages intended to punish the at-fault party.
Reputation
Many people mistakenly assume that all attorneys are the same. This is especially true in personal injury cases.
Using online reviews to narrow your options will help you find the right attorney. You should also look at an attorney's website for testimonials from past clients.
This will give you an idea of how an attorney performs, their practice, and the client-attorney relationship. You can also check for disciplinary actions against the attorney with the state bar association.
When you meet with an attorney, ask them how many cases like yours they have handled. This will help you determine if they have experience fighting insurance companies for a fair settlement. They should be willing to go to trial if necessary but also know how to negotiate out of court.
Fees
During your initial consultation, you want to ask an attorney about his or her fees. Car accident attorneys typically charge a contingency fee, which is 33% to 40% of the money the lawyer gets for their client. This makes it risk-free for injury victims because they don't have to pay the attorney upfront.
While filing a personal injury claim may be second nature to an attorney specializing in this area of the law, it is often a new experience for most clients. As such, the attorney should take the time to understand your needs and explain how the process works. It is a good idea to bring any critical paperwork related to your case, such as correspondence from the insurance provider or police report, to the initial consultation. This will help the attorney assess your claim and determine if it suits you best.
Communication
A good accident lawyer will be responsive to their client's needs. This can include promptly returning phone calls and emails and updating the client on their case status. They should also be sensitive to their clients' emotions and concerns. Client reviews and testimonials are another important factor when choosing a legal professional. These can provide insight into a lawyer's professionalism, ethics, and success rate.
When hiring an accident injury lawyer, it is essential to take the time to do your research and find someone with the right qualifications. The attorney should have the experience and resources to handle your case, be in good standing with the American Bar Association, and have a solid reputation among past clients. In addition, they should be committed to pursuing justice for their clients and navigating the complexities of the legal system.
Flexibility
Even if you're sure you didn't suffer any injuries in a car accident and the insurance company offers you a sum covering all your costs, it's best to consult an injury lawyer anyway. Insurance companies know the injury lawyers who try cases and those who don't and will be prepared to offer a much lower settlement if they think you won't take them to court.
Also, if your claim is denied after filing or you receive a low settlement offer, hiring an experienced injury lawyer becomes even more imperative. They can contest the refusal and fight for what you deserve. In general, injured clients who work with attorneys earn a settlement check that is three times larger than those who go it alone.