Health
Top 11 Healthcare Software In 2023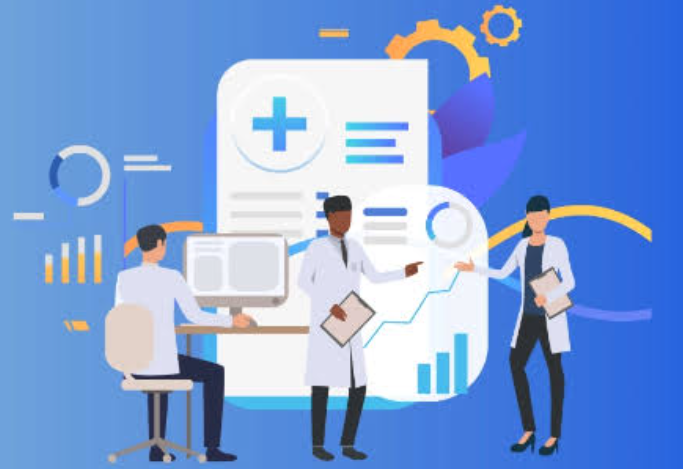 Healthcare software lays the foundation for a clinical facility's organized, swift, and productive care management. It streamlines recordkeeping, reporting, scheduling, prescribing medicines, billing, and dozens of other tasks. These tasks were once used to pull a lot of manual effort. Thanks to healthcare software, clinicians can now carry out all such services with just a click.
So, pick suitable healthcare software to elevate your clinical performance. Here, we have listed the top 11 healthcare software of 2023. Go through each of these programs and determine which system is best for your clinical setting.
Kareo EHR
Kareo EHR is suitable for varying clinical responsibilities like patient documentation and administrative tasks like billing. Doctors can also acquire demographics, diagnoses, medical histories, and treatment strategies. Its automation solutions also eliminate onerous admin work for single practitioners. Furthermore, it offers error-free prescription tools, scheduling, and telehealth services. Kareo EHR is often deemed fitting for solo practitioners and small healthcare facilities.
Top Features:
Claim management
Billing
E-prescription
Scheduling
Pros:
It has a very easy-to-use layout.
Care staff can learn quickly because they get help and training.
It provides extensive integrations.
Cons:
There are occasional downtimes.
Pricing:
Kareo pricing starts at $125 and goes up to $199/user/month.
Practice Fusion EHR
Practice Fusion EHR is a top medical software for U.S. ambulatory systems. Its charting, prescribing, and integration services drive its rating. Users are given numerous charting templates. Its convenient e-prescription services enable it to integrate with many pharmacies. Moreover, Practice Fusion EHR allows easy integration with other facilities and programs. In particular, its auto upgrades keep the system running smoothly with the latest new features.
Top Features:
Patient demographics
Lab integrations
Telemedicine
Templates
Pros:
Clinical care is centered because the services can be set up differently.
The efficacy of its integration with other systems is commendable.
Remote care is also facilitated with its flawless e-prescription and smooth telemedicine tools.
Cons:
Its mobile app needs further improvements.
Pricing:
The pricing begins at $149 for each user per month.
Aprima EHR
Aprima EHR has many features and functions that are helpful for medical facilities. One of its versatile points is that it is used in almost 70 different healthcare fields of treatment, such as surgery, primary care, etc. It also provides an efficient patient portal, easy integration, a user-friendly mobile app, telehealth, and much more.
Top Features:
RCM compatible
Reporting and analytics
Scheduling and reminders
Billing
Pros:
Its tools are not only meaningful for clinicians, but they also emphasize patient experience.
Its charting and recording features support dozens and dozens of files simultaneously.
Unlike other systems, its mobile app is highly functional.
Cons:
Sometimes, updates undo previous settings.
Pricing:
The pricing is customized; however, the estimated cost of Aprima EHR ranges between $99 and $999 for each user per month.
Patagonia EMR
Patagonia EMR is an optimal choice for mental health and drug abuse centers. It also includes billing and practice management features. Its clinical tasking is unified with e-prescription and treatment strategies. Tracking medical records, appointments, transactions, and other manual activities is also facilitated. Telemedicine, patient portals, and scheduling reminders also increase patient engagement. Moreover, Patagonia EMR suits all sizes of private clinics and public sectors.
Top Features:
E-billing
E-fax
Assessment and counseling tools
Claim management
Pros:
Its easy-to-use interface makes accessing patient information, schedules, and other healthcare tasks easy.
Health information is kept safe and private by following HIPAA rules and other prevalent safety steps.
It has personalized options to meet the needs of a care center.
Cons:
There are sometimes unexpected delays.
Pricing:
Its price is not public. Reach out to a vendor for a cost estimate.
PrognoCIS EMR
PrognoCIS EMR features are centralized to manage all healthcare tasks of a clinic. Accounting, medical bills, practice management, and RCM are all easy to handle in medical facilities. Also, it simplifies administrative tasks with digitized and error-free documentation, lab integrations, and schedule planning. It lets you adapt the models for varying clinical processes. PrognoCIS EMR also amplifies and secures the process of data transfering.
Top Features:
Compliance tracking
Scheduling
Telemedicine
Practice management
Pros:
It keeps exact records on patients, sends them the right bills, and fills prescriptions.
Clinicians can customize their dashboards according to the needs of each medical team member.
Cons:
The learning curve is steep.
Pricing:
Its cost begins at $250 per user per month.
Allscripts EMR
Allscripts EMR, a comprehensive healthcare software, lets doctors plan care and manage billing and other clinical responsibilities. It helps manage medical records, e-prescriptions, and lab integration. Besides, patient demographics and admin features like claim management help staff handle routine tasks. Some of its features, including FollowMyHealth, guarantee patient engagement. Moreover, Practice Fusion and McKesson merged to form Allscripts EMR. This embedment improves enhanced medical software interoperability.
Top Features:
Telemedicine
Health portal
Clinical decision support
Referral management
Pros:
It benefits multiple care specializations due to its adaptable and scalable nature.
Complex reports are handled well by its analytical tools.
It meets stricter security regulations, making it reliable.
Cons:
Its implementation takes time.
Pricing:
Allscripts pricing is available on request.
Cerner EMR
Cerner EMR has a lot of tools that make it easy to enter data, make reports, and create charts digitally. You don't have to write or type anything because of speech and other tools. With these analytics tools, you can make care plans that fit your clinical needs. Also, its management tools are useful for keeping track of bills, claims, and plans. They help clinicians undertake their tasks faster and better.
Top Features:
Portals
Payment processing
Analytics
Clinical imaging
Pros:
It has a lot of different tools that can be used for general and specialized healthcare purposes.
The analytics services make care plans for each patient that are very reliable.
Cons:
Charting tools need more improvements.
Pricing:
The starting price of Cerner EMR is $25/user/month.
Athena EMR
Aside from being a cloud-hosted solution, it has a seamless mobile app. Athena EMR has various integrating tools, such as RCM methods and telehealth options, which are notable benefits. Its reports and tools are notably accurate and provide high personalization. So, healthcare administration and patient involvement are both better and streamlined by Athena EMR.
Top Features:
Employee management
Revenue cycle management
Reporting
Billing
Pros:
With its digital tools, both paperwork and care plans are taken care of automatically.
It has a smooth and modernized UI.
Cons:
Its learning curve is a bit high.
Pricing:
The price is only available through a vendor.
NextGen EHR
NextGen EHR is another notable flexible medical software. It adds and updates features to improve clinical results and efficiency. The flexibility suits all care services, although our team recommends it for independent healthcare providers. Its completely integrated practice management systems, finance, and specialty features set it apart for private practitioners. Its automatic tools reduce admin workload. Its tablet app is also useful.
Top Features:
Insurance and claim management
E/M coding
Voice recognition
Employee management
Pros:
Easy onboarding and training are included.
Claims and finance management are simple.
Its increased care tools boost patient engagement and clinical outcomes.
Cons:
More automated tools are needed to be added.
Pricing:
Vendors can provide you with a custom price quote.
MEDITECH EMR
The wide capabilities of MEDITECH EMR accommodate all healthcare facilities of any size. Its numerous clinical characteristics meet the specifications of different clinical needs and staff. Improved patient charts, tracking, integrations, and editable templates boost clinical efficacy. Its mobile app has all the web functions and is more accessible. Most importantly, MEDITECH EMR includes remote treatment and clinical decision assistance.
Top Features:
Billing
Compliance tracking
Telemedicine
Population health management
Pros:
The variety of tools makes it suited for all facility sizes and multitasking.
Starting with MEDITECH is uncomplicated.
Its interface is simple and smooth.
Cons:
To generate complex reports requires time.
Pricing:
Vendors can assist you with MEDITECH EMR costs.
Nosh EMR
Nosh EMR is a budget-friendly option with all comprehensive care tools. It still maintains service quality. It has an open-source charting apparatus and an electronic medical record tool designed to work well and keep information safe. It also offers healthcare professionals configurable templates, electronic forms and inputs, practice management, and communication capabilities.
Top Features:
Order processing
Portals
Integrations
Claim management
Pros:
It increases patient experience and care provider effectiveness.
Communication tools improve healthcare performance.
Easy to implement, utilize, and access.
Cons:
Only iPhone users can utilize its app, which has some downtimes.
Pricing:
Its starting price is $50/user monthly.
Conclusion
Doctors, administrators, and patients can leverage healthcare software for various clinical and remote care services. They make patient record recording and access easier for practitioners. Their consolidated solutions streamline controlled e-prescriptions, auto-generated care summaries, and patient output tracking. So, choose a suitable option from our top 11 healthcare software list of 2023.