Tech
The Value of Armed Security Guards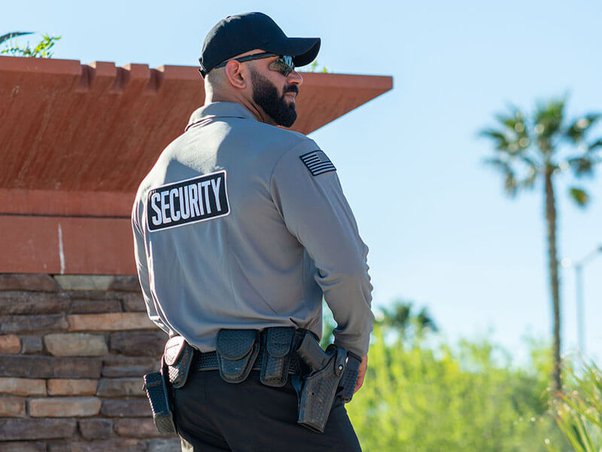 A CT pistol permit allows for the purchase, use, and ownership of guns (both handguns and long guns) and ammunition. A pistol permit course involved education on the proper care, knowledge, and general attitudes as it relates to gun use and ownership. Further certification via a pistol permit and blue card in CT allows you to work as an armed security guard and the blue card can be completed after the acquisition of a pistol permit. Such licensing and the associated training and testing assure you are properly trained in the use of firearms. After completing your training, you will be properly informed on safe gun operation, the various parts that make up a gun, safe use of ammunition, proper storage methods, loading and unloading firearms, and proper shooting fundamentals.
Once trained and certified, you will now be able to work as an armed security guard. Here are some reasons why armed security is valuable and why you would want to pursue it as a profession.
Why Armed Security Guards Are Valued
Increased Safety: as an armed guard, you provide a high level of safety to protect businesses, locations, and events. Even the presence of armed security can cause the odds of any potential crime to be reduced. Armed guards often worked in high-end stores, stores that carry valuable merchandise, and businesses that need increased security for an assortment of reasons.
Respected Professionals: to work as an armed security guard requires passage of weapon training and licensing courses in addition to completion of standard security guard training. As an armed security guard, you are a respected and skilled professional entrusted to keep places and people safe.
Deal With Crime: a disadvantage businesses encounter when they do not have armed security is in responding to crime. Without armed guards, the typical response to various crimes is to contact the police. While this is the correct course of action, the period between calling and police arrival can be a problem. As an armed security professional, you can help prevent crime as it happens and, in some cases, work with police on crime prevention and safety.
Surveillance: the job is rarely boring with lots to do to help keep people safe. Your job duties can include watching camera feeds for unusual activity, patrolling the premises, and in some cases watching the parking lot and surrounding area. As a security guard, you keep a close eye on things to keep others safe and prevent crime. This helps bring peace of mind to business owners, employees, and customers.
Why Work As A Security Guard
There are several reasons to work as a security guard.
It's an in-demand industry whose services are always needed and demand is projected to increase. Sadly, as long as there are things people want to steal, there will be a need for guards to help prevent that from happening.
It is a flexible profession. You have a great deal of options for how and when you work given the variety of jobs available. You can work days, nights, or weekends. You can also be selective when deciding if you work alone or as part of a larger security team.
It's a profession that can lead to other jobs such as corrections officer, security management, and other law enforcement roles. While you may want to spend your career as a security guard, there are options you can consider.
Finally, being a security guard is a rewarding profession. You protect property and help keep others safe from danger (both physical and psychological), which can be very rewarding.
If you're looking to change your career or move into a rewarding profession, becoming an armed security guard is worth the time and training to move into this industry.