Business
The Tampa Bay Area Emerges as a Technological Superpower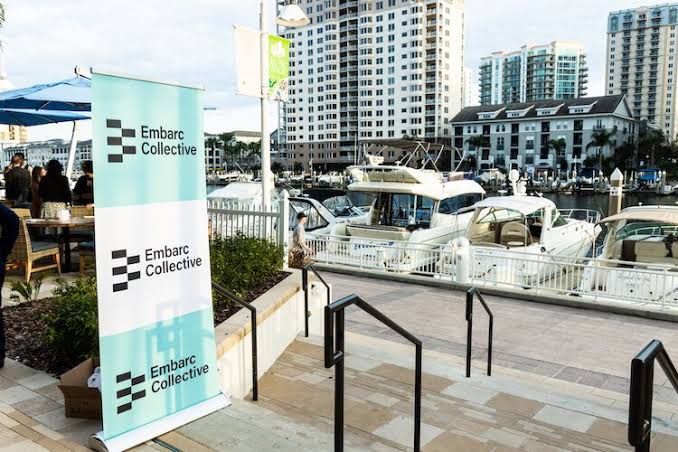 In recent years, the Tampa Bay Area has experienced a remarkable transformation, emerging as a burgeoning tech hub that is capturing the attention of industry leaders and entrepreneurs alike.
Situated on the western coast of Florida, this region, known for its stunning beaches and vibrant culture, has now established itself as a hotbed for technological innovation. With a unique blend of talent, infrastructure, and investment, the Tampa Bay Area is rapidly becoming a formidable player in the tech industry.
What does it have to do with its geographic position?
This region is nestled along Florida's Gulf Coast and offers a gateway to domestic and international markets. Its proximity to Latin America and the Caribbean makes it an ideal location for companies seeking to expand their reach beyond the United States.
Furthermore, the area's robust transportation network, including a significant international airport and a thriving port, facilitates seamless connectivity and attracts global businesses.
Leading Tech Companies:
Several prominent companies have recognized the immense potential of the Tampa Bay Area, fueling its growth as a technological powerhouse. Let's see who they are.
1. Jabil
One such company is Jabil, a Fortune 500 global manufacturing services provider headquartered in St. Petersburg, Florida. Jabil's presence contributes to job creation and fosters innovation through its research and development initiatives.
2. Sykes Enterprises
Another key player in the region is Sykes Enterprises, a leading provider of customer engagement services. For example, it offers artificial intelligence and natural language processing technologies to develop intelligent virtual assistants, tools for data and analysis, and an omnichannel customer experience platform. So you can become their client or hire any software testing and QA services for your project.
With its headquarters in Tampa, Sykes has leveraged the area's skilled workforce to deliver exceptional customer experiences for clients worldwide. The company's expansion has contributed significantly to the growth of the Tampa Bay Area's tech sector.
3. Roper Technologies
Roper Technologies, a diversified technology company, also has a solid regional presence. Headquartered in Sarasota, Roper Technologies specializes in providing software and services across various industries. Its continued investment in research and development has bolstered the area's reputation as a hub for technological advancement.
Investment and Collaboration
Substantial investments and collaborative efforts from public and private entities further fuel the Tampa Bay Area's tech revolution. For example, the University of South Florida's Innovation Partnership initiative fosters collaboration between academia and industry, promoting research and innovation in emerging technologies.
Incubators and accelerators like Tampa Bay Wave and Embarc Collective strengthen the region's entrepreneurial ecosystem. These organizations provide critical resources and mentorship to startups, enabling them to thrive and contribute to the overall growth of the tech sector.
Conclusion
As the Tampa Bay Area continues to build its reputation as a technological superpower, it is poised to reshape the economic landscape of not just Florida but the entire Southeastern United States. With each passing day, this region solidifies its position as a thriving hub for innovation, propelling the tech industry's growth and cementing its status as a destination for cutting-edge technology and entrepreneurial success.
Author's bio: Anastasiia Lastovetska is a technology writer at MLSDev, a software development company that builds web & mobile app solutions from scratch. She researches the area of technology to create great content about app development, UX/UI design, tech & business consulting.