Guide
The Importance of Clothing Donations for Children in Need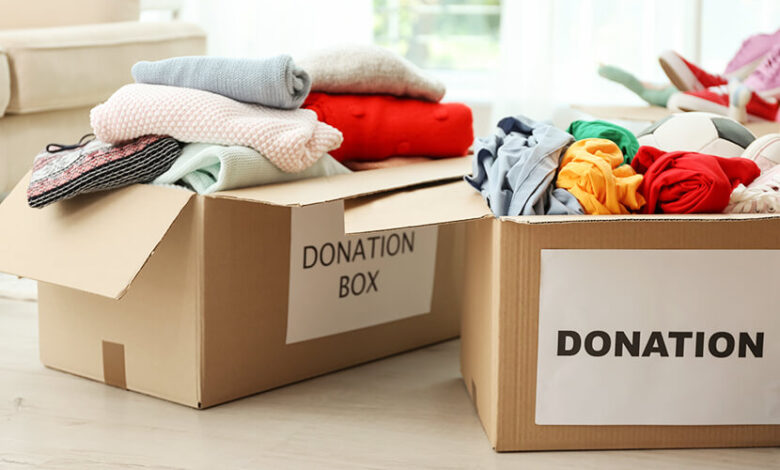 Donating clothes to children can positively impact the community by improving their well-being. Donors can also enjoy a rewarding experience that results from helping those who need clothing the most. Here is more information about the importance of a clothing donation for children in need:
Saves Charity Resources
When charity organizations don't have enough financial resources, it can be difficult for them to meet the clothing needs of every child in need. By donating clothing, you can help a charity avoid the stress of inadequate finances. If the charity you donate to has limited amounts of money, your donation of clothing allows them to cater to children's other needs, like food or toiletries. Donating children's clothes can also help a charity save the time it takes to search for and buy new clothes.
Boosts Children's Quality of Life
A clothing donation can positively affect children's quality of life. They can be better prepared to face winter weather with donated coats or socks. Donated t-shirts and shorts can help keep children in need cool during summer weather. Proper clothing can also impact how children feel about themselves, especially within social settings like school or church. The clothing can help children feel more comfortable, positively influencing their self-esteem.
Protects the Environment
Donating clothes means less clothing waste and more environmental conservation. You participate in protecting the environment from methane gas released by decomposing clothes in landfills. Donating clothes also protects the soil and underground water from dyes released by cloth waste. Clothing donations can promote energy efficiency by preventing the wastage of energy that could be used to make new children's clothing.
Comes With Tax Benefits
Donating children's clothes to charity thrift stores can help you get tax relief from the IRS. To qualify for charitable contribution tax deductions, the IRS will require you to provide a donation acknowledgment receipt from the charity organization. The acknowledgment should have an estimated cost of your donations, the charity's name, and the date you donated. To receive tax benefits, you must donate children's clothes to a charity organization that complies with IRS requirements.
Other Benefits for Donors
You can donate children's clothes to a thrift store to keep your home clean and organized. A home free from clutter can improve your mood by relieving you of stress and anxiety. You could also become more motivated to perform other acts of service or charity. Knowing that you have positively impacted another person's life through a donation can help improve your sense of happiness and satisfaction.
Tips for a Proper Clothing Donation
Before donating to any charity organization, check if it is listed under the Charities Bureau. A charity organization registered with the Charities Bureau makes its operational intentions clear and provides information about how it uses your children's clothing donations. Positive online reviews or recommendations from people who have donated children's clothes before can also signify a trustworthy charity organization.
A reputable charity organization will allow you to donate children's clothing anytime. It can also politely inform you about the particular date it intends to visit children needing clothing donations. A legitimate charity organization will have a physical address and contact information. The organization should also inform you about the needy children your clothing donations will help. Proof of yearly registrations with the IRS and Tax-ID numbers can also indicate a legitimate charity organization.
Once you identify a charity and find the children's clothes you intend to donate, empty the pockets and remove toys, keys, jewelry, or sharp objects like staples and pins. The next step in preparing the clothes you want to donate is washing them. When washing the clothes, use laundry detergents free from scents to protect allergic beneficiaries from respiratory problems like asthma. Allow the clothes to dry properly to prevent mold or mildew growth after packing. If the clothes have defects like tears and damaged fabrics or zippers, repair them before folding and packing for transportation.
Donate Clothes to Needy Children Today
A clothing donation can help put a smile on a child's face and improve their quality of life. As a donor, you can enjoy tax benefits and the satisfaction of donating to those in need. Donating clothing also helps protect the environment by conserving resources and reducing waste. Contact a charitable thrift store today to learn more about donating your extra clothing.