Business
The Best German Cars for Driving Enthusiasts: Performance and Handling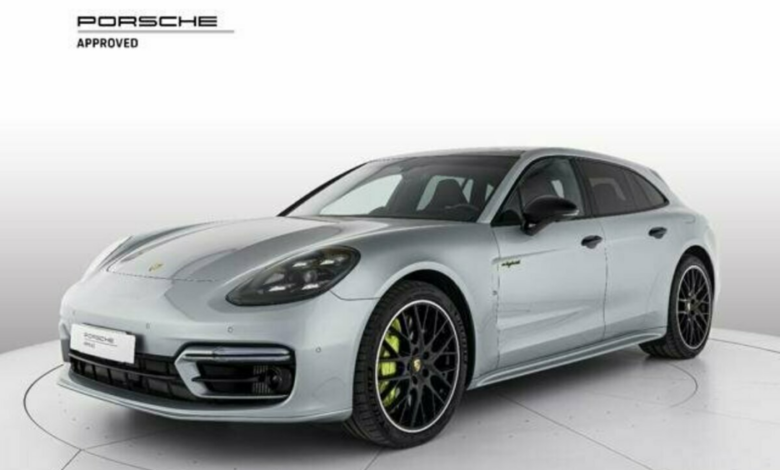 German car manufacturers are known for their incredibly reliable and performance-oriented vehicles. For driving enthusiasts looking for a car that provides an optimal combination of power, handling, and reliability, German cars offer the perfect solution.
Whether you're seeking a luxury sports car or a more affordable option, there are plenty of German cars for sale that will meet your needs.
This blog post will explore some of the best models available, highlighting their impressive performance and handling capabilities. So if you're ready to find your next dream car – let's begin!
Porsche Panamera Turbo S E Hybrid
The Porsche Panamera Turbo S E Hybrid is an excellent choice for driving enthusiasts looking for performance and handling. Its 4.0-liter Biturbo V8 and the electric motor combination produces a hefty 689 horsepower, allowing it to accelerate from 0-60 mph in just 3.2 seconds and reach a top speed of 192 mph.
Its 8-speed Tiptronic S transmission adds even more power to its quick acceleration, while its active all-wheel drive gives it a superior grip on the road. Sporty yet luxurious, the Porsche Panamera Turbo S E Hybrid is sure to satisfy any high-performance driving enthusiast's needs.
Mercedes-Benz 300SL
The Mercedes-Benz 300SL essentially set the standard for high-performance sports cars during its time. Introduced in 1954 as a two-seat coupé, this stunning beauty donned a breathtaking sleek design and was powered by a 3.0-liter six-cylinder engine that produced an impressive 215 horsepower.
The 300SL was renowned for its impressive handling, speed, and acceleration, thanks in large part to its unique gullwing doors, rear swing axles, and fuel injection system. It was also quite popular on the racing circuit, winning numerous races and consistently ranking at the top of its class.
Audi R8 4.2 FSi
The Audi R8 4.2 FSi is a dream car for any driving enthusiast. The combination of the balanced mid-engine chassis, poised to perfection, and a supple ride make it an ideal choice for performance and handling. Furthermore, the V8 engine paired with a manual transmission creates a truly unique driving experience, as the shift is smooth and tactile like no other.
With 420 horsepower and acceleration from 0 to 60 in just 4.4 seconds, you can feel the power at your fingertips as you drive this German masterpiece. The iconic R8 design also adds to its luxurious appeal, making it one of the best cars on the market for driving enthusiasts.
Porsche 911
The Porsche 911 is undeniably the quintessential sports car for driving enthusiasts. With its iconic silhouette and unparalleled handling, it has set the bar for performance cars since its introduction in the 1960s. Each iteration of the 911 has built upon its legacy, from the 2.7 RS in the early 70s to the recent GT models.
The 911's agility and dynamic responsiveness have been unmatched in the sports car industry for decades. With continual innovation and refinement, the 911 remains the gold standard for German cars and driving enthusiasts alike.
BMW M5 E60
The BMW M5 E60 is an ultimate driving machine that can satiate the appetite of the most discerning driving enthusiasts. With its superior performance and unbeatable handling capabilities, this car is a true testament to BMW's engineering prowess.
Featuring a monstrous 5.0L V10 engine that delivers 500 horsepower and is coupled with a slick 7-speed sequential manual gearbox, the BMW M5 E60 can race from 0 to 62 mph in just 4.7 seconds. Its precise handling and responsive steering make it a pure joy to drive on winding roads, while the advanced suspension system ensures a smooth and comfortable ride.
Truly, the BMW M5 E60 is a masterpiece of automotive engineering that any driving enthusiast would love to own.
Volkswagen Golf GTI
The Volkswagen Golf GTI is a timeless classic that hits all the right notes when it comes to exhilarating performance and nimble handling. With a turbocharged 2.0-liter engine, this legendary hot hatch can produce up to 241 horsepower, while delivering quick and responsive acceleration.
Its precision-tuned suspension and sporty chassis provides exceptional balance and stability, making the Golf GTI a sheer joy to drive on twisty roads or around corners. Equipped with advanced driver aids such as adaptive cruise control and lane departure warning, this iconic German car is the perfect choice for driving enthusiasts who crave a thrilling, yet safe driving experience.
Porsche 987 Cayman R
The Porsche 987 Cayman R is a rare breed of the sports car that is designed for those who truly appreciate the art of driving. It boasts a powerful naturally aspirated 3.4-liter flat-six engine that produces 326 horsepower and can accelerate from 0-62 mph in just 5 seconds.
But what truly sets the Cayman R apart is its razor-sharp handling and precision steering, making it a joy to navigate through tight corners and winding roads. The lightweight body and sport-tuned suspension only add to the exhilarating driving experience. It's no wonder the Cayman R is considered a favorite among driving enthusiasts.
Alpina B8
The Alpina B8 is the epitome of luxury and performance driving. Based on the BMW 8 Series, the Alpina B8 boasts a powerful 4.4-liter V8 engine that delivers an impressive 621 horsepower and 590 lb-ft of torque.
It can accelerate to 100 mph in just 3.4 seconds and achieve a top speed of 201 mph. The Alpina B8 also features an advanced suspension system that delivers exceptional handling and ride comfort. Plus, the interior is outfitted with the finest materials and cutting-edge technology, making it a must-have for any driving enthusiast looking for the ultimate driving machine.
Mercedes-AMG S63
The Mercedes-AMG S63 is the ultimate dream car for driving enthusiasts. This four-door luxury sedan is powered by a handcrafted 4.0-liter V8 biturbo engine, producing an impressive 791 horsepower and 1055 lb-ft of torque. Equipped with an advanced AMG Performance 4MATIC+ all-wheel-drive system and a 9-speed automatic transmission, the S63 can accelerate from 0 to 60 mph in just 3.3 seconds.
But this car is not just about raw power. Its impeccable handling, precise steering, and adaptive air suspension make every drive a thrilling experience. With its luxurious interior, cutting-edge technology, and unmatched performance, the Mercedes-AMG S63 is simply the best.
Conclusion
German cars are considered the epitome of quality engineering, performance, and driving experience. The speed, handling, and comfort of these cars are unparalleled, making them the top choice for driving enthusiasts all over the world.
From the sleek and sporty BMW M5 to the luxurious and powerful Mercedes-AMG S63, these German-made cars are designed with the driver in mind.
With iconic brands such as Porsche, Audi, and Volkswagen, it's no surprise that Germany has established itself as a leading country in the automotive industry, producing some of the finest cars for driving enthusiasts. So, if you are looking for a car that combines power, performance and handling, then a German car is definitely the way to go.