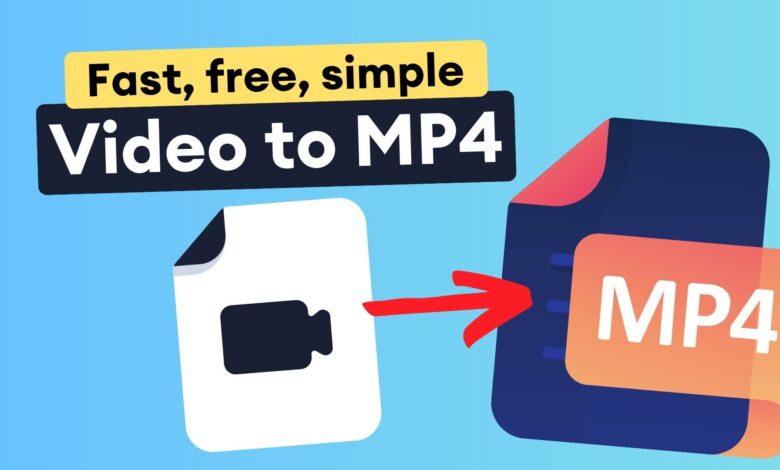 As we all know, YouTube is one of the most popular video sharing platforms on the internet. But have you ever wanted to download a YouTube video and watch it offline? That's where YouTube to MP4 converters come in handy! In this blog post, we'll be discussing the 7 best free YouTube to MP4 converters that you can use in 2023. Whether you want to save a tutorial for later or keep your favorite music videos on your device, these converters will make it easy for you. So, let's dive in and find out which ones are worth using!
What is a YouTube to MP4 Converter?
A YouTube to MP4 converter is a tool that allows you to download and convert YouTube videos into MP4 format. This means that you can save any video from YouTube and play it on your device without the need for an internet connection.

The main benefit of using a YouTube to MP4 converter is convenience. Instead of having to stream the same video over and over again, you can simply download it once and watch it whenever you want.

Another advantage of converting videos to MP4 format is that it's compatible with most devices such as smartphones, tablets, laptops, smart TVs etc., making it easier for users who are always on-the-go.

Moreover, by using this type of software or app, you'll be able not only to save specific parts or clips from a longer video but also extract audio content too – so if there's a particular song in your favorite music video that you love listening to repeatedly offline without buffering issues then simply convert it!

A YouTube to MP4 Converter makes downloading online videos much more accessible and efficient.
The 7 Best Free YouTube to MP4 Converters
Are you tired of buffering videos on YouTube and want to watch them offline? A YouTube to MP4 converter can be your savior! There are numerous free converters available online that can convert any YouTube video to an MP4 format, allowing you to enjoy uninterrupted playback.

The first on our list is 4K Video Downloader. It supports various formats and resolutions, including 1080p and even 8K. Next up is Any Video Converter Free, which not only converts videos but also offers basic editing tools for trimming or merging clips.

Another great option is Freemake Video Converter with its easy-to-use interface and compatibility with over 500 video formats. For those looking for a browser extension, we recommend the YT1s.com add-on, which allows quick conversion directly from your web browser.

If you're looking for a more advanced converter with additional features like customizable output settings or batch processing options, Handbrake could be the one for you. Plus, it's open-source software!

We have Convertio – an online file conversion tool that supports multiple file types including audio files along with videos.

In conclusion (just kidding!), these seven converters offer different features depending on what works best for you. Give them a try and find the one that meets your needs!
How to Use a YouTube to MP4 Converter
Using a YouTube to MP4 converter is an easy and straightforward process that can be done in just a few steps. First, find the video on YouTube that you want to convert to MP4 format and copy its URL. Next, open your chosen YouTube to MP4 converter website or software and paste the video's URL into the designated field.

Once you have pasted the link, select the desired output format as MP4 from the available options. Some converters may also allow you to choose video quality settings such as resolution or bitrate.

After selecting your preferred output settings, click on 'Convert' or 'Download' button depending on which option is available. Wait for the conversion process to finish before downloading your converted file.

It's important to note that some converters may require additional installation of software or plugins before being able to use them effectively. Always read through instructions carefully before proceeding with any downloads or installations.
Pros and Cons of Using a YouTube to MP4 Converter
Using a YouTube to MP4 converter has its own set of benefits and drawbacks. Let's take a closer look at some of them.

Pros:
One of the biggest advantages of using a YouTube to MP4 converter is that it allows you to download your favorite videos from YouTube and save them on your device for offline viewing. This can come in handy when you don't have access to the internet or if you're traveling somewhere with limited connectivity.

Another benefit is that most converters are free and easy to use, making it accessible to anyone who wants to convert their favorite videos into different formats such as MP4.

Cons:
On the flip side, downloading copyrighted content without permission is illegal and could lead to legal repercussions. Additionally, not all converters are safe or trustworthy, so make sure you do thorough research before downloading one onto your device.

Another drawback is that converting videos takes up storage space on your device, which could be an issue if you have limited storage capacity available.

While there are pros and cons associated with using a YouTube-to-MP4 converter, ultimately it boils down to personal preference and whether or not the benefits outweigh any potential risks involved.
Conclusion
To sum it up, YouTube to MP4 converters have become a popular tool for those who want to download and save their favorite Youtube videos in an MP4 format. The seven free converters we've discussed – Any Video Converter, Freemake Video Converter, 4K Video Downloader, ClipGrab, YTD Video Downloader, OnlineVideoConverter.com and VLC Media Player – all offer excellent features with easy-to-use interfaces.

However, while these tools are convenient and useful for personal use or educational purposes that do not infringe copyright laws; it's important to note that downloading copyrighted material is illegal. So always ensure you only convert files that belong to you or are available under the Creative Commons license.

In conclusion of this article on the best free YouTube to MP4 Converters in 2023: With just a few clicks of your mouse button using any of the above-listed software programs listed above, you can quickly download your desired video content onto your device without having to worry about buffering issues while streaming online.