Business
Take Hold Of Your Future By Investing In A Franchise Business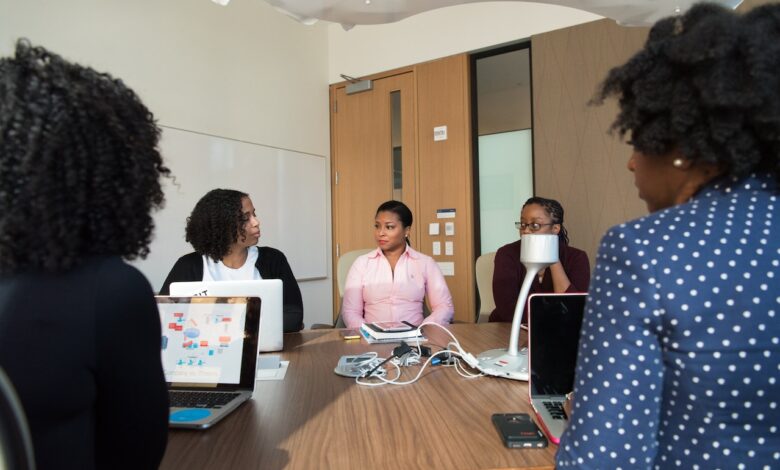 Owning and running any business can be stressful and highly overwhelming, especially for someone who has just decided to take that next step and kickstart a company.
Luckily, there is a whole exciting world for investors, entrepreneurs, and funders to look into to reach their economic and financial goals. This is the franchising space that comes with multiple benefits and advantages.
In this article, we'll dive into a few of the perks of investing in a franchise establishment.
Gaining Support and Training
When you decide to invest in a franchise business, you'll get all the help and assistance you need to flourish and take hold of your financial dreams.
This support consists of expert, fantastic training and development programs that will be given to you by the franchisor and the leadership of the leading brand.
This includes training your staff members, ensuring they're fully equipped and informed about the specific industry, ensuring that they're able to deal with any customer complaints and queries, and operating productively and efficiently to make the entire operation a success.
As an owner, you will also get support on managing your workforce, building solid connections and relationships with vendors, suppliers, and clients, and ensuring you're doing your best to lead the business in the right direction.
This means that you won't have that fear, insecurity, or inability to make a success of your establishment. So you can focus your time and energy on other aspects of the enterprise.
For instance, Generator Supercenter provides their investors with all the marketing resources, tools, and guidelines for operating a successful trademarked generator establishment.
Building A Reputation In The Market
One of the main benefits of investing in a franchise establishment is gaining an established brand name and business model that is known by clients, trusted, and has a solid reputation within the landscape.
This is amazing because you won't have to establish your brand name and spend a substantial amount of money to create a space for yourself within the sector.
By running a trademarked company, you'll gain a loyal customer base that knows the quality of the services and products offered to the community. You'll get a sense of trust and support from your customers and find your unique space within the market.
Advertising And Marketing Expertise
Marketing is highly vital for building a solid business. It's how you can communicate with your client base and inform customers about product improvements, specials, or changes in your offering or services.
You'll gain expertly crafted marketing campaigns, SEO practices and principles, and an established social media presence. The franchisor has already created accounts like Facebook, Instagram, or Twitter, allowing you to communicate with clients and receive feedback, queries, or thoughts.
With this help, you'll be able to reach unimaginable heights and have the ability to respond to clients' thoughts or questions. You must remember to be consistent in your responses and have the chance to connect with your customer base.
You'll also gain advertising resources, documents, and guidelines to provide a standardized level of social media posts, advertising tools, and press releases.
Streamlined Processes and Strategies
One of the most challenging parts of running a company or business is figuring out the correct strategies and operational processes to enable your business to thrive and flourish.
The franchisor gives you the exact processes and structures needed to operate efficiently. This could include the correct way of dealing with customer-related issues, how to act and talk to suppliers and vendors, and figuring out how to provide the best level of services and products to your supporters.
Once you can follow the guidelines, you'll understand the steps to flourish in this highly competitive landscape.
Joining A Community Of Owners
Another great perk of owning a trademarked business is that you'll be joining a team of other owners who will always be there to support you and offer crucial advice and coping mechanisms to navigate this journey.
It will also enable you to learn from their different experiences how to operate more efficiently, take hold of your journey, and do your best to make your establishment successful.
This community will always be there for you to convey any concerns, issues, or new industry regarding the specific industry.
Final Thoughts
In conclusion, investing in a trademarked company has many benefits and advantages.
Remember that the type of franchise business you're looking to buy into needs to align with your passions, interests, and skills.
For instance, if you're looking to invest in a property management business, you should have extensive knowledge and experience working with real estate or renting out spaces to clients.