Home Improvement
Sydney's Colourful Interiors: Vibrant Design Ideas for Home Renovations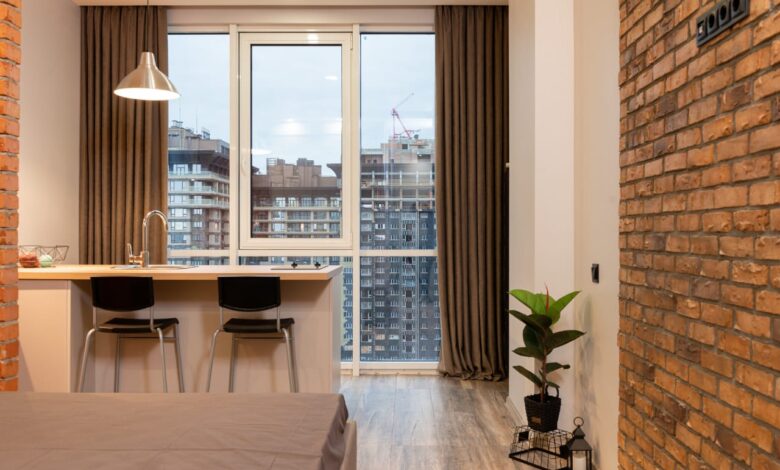 The transformation of a home through the magic of interior design can be quite a thrilling journey. It's a chance to express your individuality, explore your creative side, and ultimately create a living space that reflects your unique personality. This piece delves into Sydney's rich tapestry of colourful interior designs, offering a treasure trove of inspiration for those planning to renovate.
Bold Hues and Vivacious Patterns
Sydney's interior design scene is no stranger to daring colour combinations and bold patterns. From striking geometric designs on living room walls to vibrant floral patterns adorning bedroom upholstery, these bold design elements can energise any space.
An intriguing idea is to pair bold, contrasting colours, like cobalt blue with tangerine or magenta with emerald green. Don't be afraid of such dramatic colour combinations. It's a fantastic way to make your interior design pop. Incorporate patterns as well, such as stripes, dots or motifs. Just ensure that there is balance to avoid overwhelming the senses.
Chic, Vintage, and Full of Character
Retro design and vintage themes offer a delightful blend of nostalgia and timeless beauty. Many Sydney homes integrate vintage pieces into modern designs, a delicate dance between old and new. These items, from art deco mirrors to mid-century furniture, can provide a unique focal point and infuse your space with an enduring charm.
You might choose an elegant Victorian-style armchair for a reading nook, or repurpose an antique trunk as a coffee table. And don't forget to add richly coloured rugs and classic artworks for that added vintage appeal.
Colourful Kitchen Spaces
The kitchen is the heart of the home, and it should reflect the vibrant energy that flows through it. It's not uncommon to find Sydney homes embracing brightly coloured kitchen cabinets, patterned tiles, and feature walls. The impact is immediate, creating a lively, joyful space where family and friends can gather.
Maybe it's a yellow splashback against white cabinets or a geometric tiled floor in hues of green and blue. Perhaps it's a daring red kitchen island taking centre stage. The choice of colours is as varied as Sydney's multicultural tapestry.
Eclectic Bedrooms: A Personal Sanctuary
Personalising bedrooms with bursts of colour and creativity is a distinct Sydney trend. Bedrooms in the city showcase a rich diversity, from warm, inviting colour palettes to dramatic monochromes with colourful accents.
Imagine your room with a soft lavender wall, crisp white linens, a vintage throw rug with bohemian patterns, and a customised bedhead in a contrasting hue. Or, envision a monochrome room with bold splashes of colour in the form of throw pillows, a bedside lamp, or artwork.
Bringing the Outside In
Incorporating natural elements into home renovations is another hallmark of Sydney's design ethos. This might take the form of large windows that let in abundant sunlight, indoor plants that add pops of green, or natural materials like stone and timber.
Think of a living room with floor-to-ceiling glass doors that open to a lush backyard. An indoor fern in a colourful pot sits by the window, and a coffee table made of recycled timber occupies the centre. It's a brilliant blend of the colourful and natural, reflecting the spirit of Sydney.
As these vibrant design ideas demonstrate, Sydney's interior design scene thrives on creativity, individuality, and an audacious use of colour. Whether you're planning to renovate a single room or your entire home, enhance your Sydney home with renovations that aren't afraid to shine bright. Infuse your space with colour, play with patterns, blend the old with the new, and above all, let your unique personality shine through.