Business
Simplify Your Move with Local Residential Movers: A Comprehensive Guide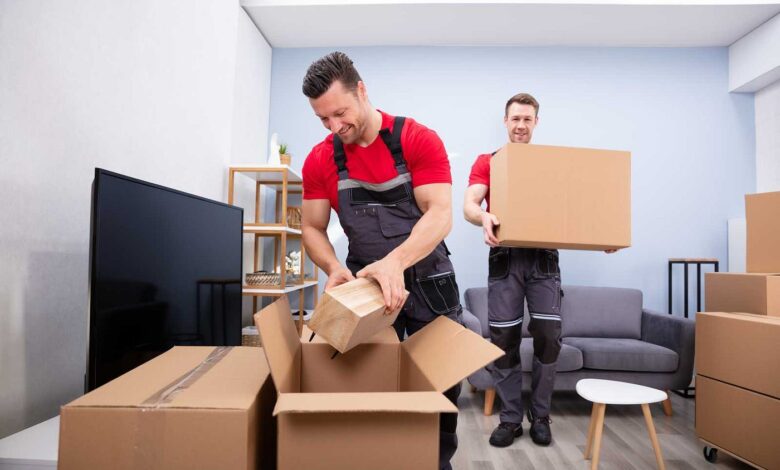 Planning on moving out to settle somewhere? Does the hassle of shifting home stuff set you back? What about hiring a company specializing in local residential moving that will help you safely move your residential stuff?
You might not know how seamless will be the whole process if you choose the right residential movers. In this post, we will guide you on safely moving your home furniture and other essential items to your new residence without any hassle. So, let's get right to it.
Types of Movers
As you're getting started with the idea of moving out, it's best to get familiar with all the moving services so you don't call the one that doesn't fit your requirements. You'll encounter the following types of moving companies:
Local Residential Movers
Long-Distance Movers
Residential Movers
Commercial Movers
As our goal is to shift out locally, don't confuse the above with the local residential movers' services, as we need to allocate the best suitable local movers company/
Opt for "Local Residential Movers Service"
Local moving companies are the best option if you are moving across town or to another nearby city. Their experience in the area, familiarity with the weather, and understanding of what is ahead make them an excellent choice for the job. Ideally, you should hire a residential moving company with good reviews.
They're friendly and do their best to keep your belongings and house clean while they move stuff around. Make sure they have reviews and are a reputable company.
Shortlisting Stuff to be moved
Now, as you're deciding to hire the local residential moving company, list everything you need to be moved. Don't guess what you need to be moved, but be specific by shortlisting the heavy and essential items.
Putting together a list also helps you realize what you need and don't need. If you aren't sure what to do with some things, you might temporarily store them. It's a good idea to ask the moving company if they offer storage services.
Check the license and reviews of the company.
It's important to verify that the moving company you choose is licensed, regardless of how small your move is. Companies moving to a new state must have DOT numbers. Consider going with a company that can provide you with a DOT number.
See what others say about the moving company by checking with the Better Business Bureau and other online review websites. You will likely be able to read about a bad moving experience online if someone did not have a good experience after hiring a moving company.
Assessing Estimates: Understanding their Differences
While hiring a local moving company, you will receive two main types of estimates. Depending on which estimate you receive, you'll either get a binding, non-binding, or not-to-exceed estimate. In a binding estimate, the space for moving items is considered, and the estimate is fixed. Regardless of how long it takes, the price will remain the same.
Movers' past experiences and the approximate space of the items to be moved are used to make a non-binding estimate. Often, you will have to pay more than this estimate due to changes in the estimate.
The things to avoid when hiring a moving company
Follow these some logical tips when you're narrowing down your search for a local moving company:
Consider ditching those with no clarity about the services they provide.
If you find companies that haven't displayed phone numbers or addresses online, or you can't get in touch beyond "Contact Us," consider them to be a red flag or "not for me."
An estimate that is being offered is "assured," or that seems to be "too good to be true."
On the internet, there are no reviews to be found.
Find out how much it will cost you to move
Rates and fees should be transparent from the moving company you choose. If you compare moving service costs, you should also be able to understand the rates and fees.
Your best bet is to get quotes from three top moving companies based on your research. This way, you can get a good idea of moving costs in your area.
Conclusion
After reading our guide to things you need to know before you hire a moving company, you'll be able to find a professional residential moving company that you can trust.
It should be easier than you imagine for your next move if you do your research and ask the right questions. Get started today!