Lifestyle
Rafting In Rishikesh Shivpuri | Experience The Adventure Now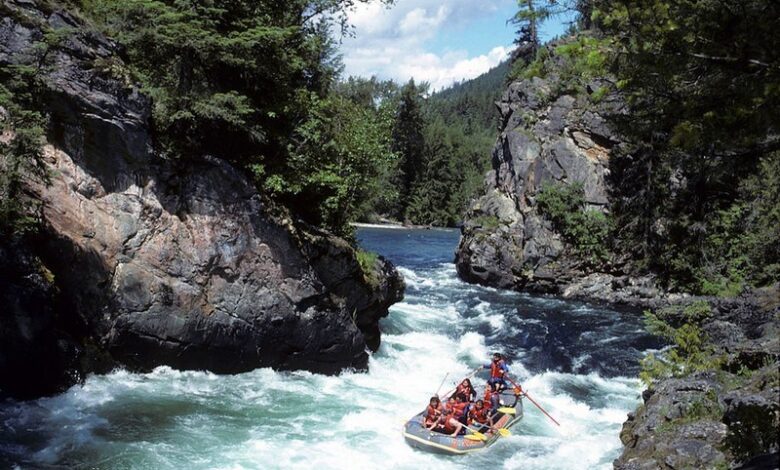 Looking for an adrenaline-pumping adventure that will leave you breathless and craving for more? Look no further than the thrilling experience of Best Rafting In Shivpuri, Rishikesh. Nestled in the heart of Uttarakhand, Shivpuri is renowned for offering the best rafting experience in the region, attracting adventure enthusiasts from all over the world. With its gushing rapids, stunning landscapes, and exhilarating stretches of the Ganges River, rafting in Shivpuri is an absolute must-do for anyone seeking an unforgettable adventure.
Rafting in Rishikesh Shivpuri is a heart-stopping experience that will challenge your limits and ignite your spirit of adventure. Shivpuri, located just 16 kilometers away from the holy town of Rishikesh, is a hidden gem for thrill-seekers. It offers an ideal combination of beautiful surroundings, exhilarating rapids, and the perfect weather, making it the ultimate destination for rafting enthusiasts.
The rafting adventure in Shivpuri takes you on a thrilling ride through some of the most picturesque and adrenaline-pumping rapids. The stretch from Shivpuri to Rishikesh is filled with exciting rapids like Roller Coaster, Golf Course, and Double Trouble, each offering a unique and unforgettable experience. The rapids will test your rafting skills and fill you with a sense of accomplishment as you conquer each one. The crystal-clear waters of the Ganges, surrounded by lush green forests and towering mountains, create a breathtaking backdrop for your rafting expedition.
One of the highlights of rafting in Shivpuri is the Shivpuri Beach, a popular spot for river rafting camps. The beach serves as a starting point for most rafting expeditions, and it's the perfect place to soak in the natural beauty and prepare for the adventure that lies ahead. As you gear up for your rafting experience, you'll receive expert guidance and safety instructions from highly trained professionals. They will ensure that you are well-equipped and prepared for the exciting journey down the rapids.
The thrill of rafting in Shivpuri is not limited to seasoned adventurers. Even if you're a beginner or have never tried rafting before, there are options available for all skill levels. Trained instructors will be by your side throughout the journey, making it a safe and enjoyable experience for everyone. They will guide you through the rapids, provide instructions on paddling techniques, and always ensure your safety.
Apart from the exhilarating rafting experience, Shivpuri also offers a range of other activities to make your visit even more memorable. You can indulge in cliff jumping, body surfing, and even camping by the riverside. Imagine spending a night under the starry sky, with the sound of the river as your lullaby. It's an experience that will rejuvenate your soul and leave you with memories to cherish for a lifetime.
Conclusion
If you're seeking an adventure that will get your heart racing and your adrenaline pumping, look no further than rafting in Shivpuri, Rishikesh. With its stunning landscapes, thrilling rapids, and experienced guides, it offers the best rafting experience in the region. Whether you're a seasoned rafter or a beginner, Shivpuri has something to offer everyone. So pack your bags, gather your friends, and get ready to experience the adventure of a lifetime. Rafting in Shivpuri awaits you!