Business
Protecting Your Brand Through Business Name Registration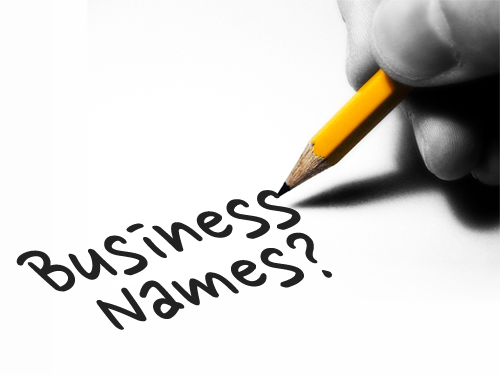 A business' official name is at the core of its brand identity. Registering a business name is not a legal requirement in most states, but it is strongly recommended for all formal businesses.
When you have a business name in mind, it's essential to check whether it is available for a web domain and trademark.
Legal Protection
A company's name is its legal identity, which is the first thing customers will notice about it. Depending on your business structure and location, your state may require you to register your entity name or a trading name with the local county, also known as filing a fictitious name statement or DBA. Typically, this procedure entails completing a form, paying a fee, and occasionally issuing a legal notice. Business name registration can prevent other businesses from using your name without permission, a practice known as passing off, which can confuse your audience and damage brand recognition. By registering your business name, you can use it to design official company stationery that will make it easier for vendors and banks to recognize your company and conduct financial transactions with you. Additionally, a registered name can be used in trademark applications.
Brand Recognition
Your business name is one of the most essential parts of your brand. It tells your customers who you are and what you stand for. A trademarked business name can help build trust and recognition for your company. It can also make your brand more attractive to investors.
The business registration process can be complex and time-consuming. However, protecting your business name and brand is worth the effort. The benefits far outweigh the cost.
A business owner can register their business name at the state level by filing a DBA (doing business as) or incorporating. These processes do not prevent others from using a similar name, but they may allow you to take legal action against them. You can also trademark your business name, but that requires a more thorough search and detailed requirements for trademarking. A registered trademark is protected nationwide and can prevent others from registering a similar name, implying consumer confusion.
Reputation
A brand name legally protected by copyright or trademark protects you from people using it without permission. This can be confusing to customers and may damage the reputation of your brand.
Registering your business name formally also allows you to open corporate bank accounts in your company's name, which gives more credibility and trust to your clients, suppliers, and other business partners. It also makes it easier to design official company stationary like business cards and letterheads that reinforce your brand identity.
Whether you are a startup or an established brand, there is always a risk that another business will discover your company name before you take the necessary legal steps to protect it. Although registering your company name provides some protection, it is essential to understand that trademark protection is the only way to legally prevent others from using your business name. If you want to trademark your company name, you can check availability through a business information provider.
Identity
A business name registration can provide legal protection at the state level. Depending on the formality of your company structure and location, registering your entity name can protect your business from competitors operating under that same name in the same state. Likewise, some states require informal nevertheless, registering a business name does not guarantee that rivals will not use it or other components of your brand identity. The registration of a trademark offers that level of protection.
When confident that the desired business name is accessible for registration, check whether any current trademarks clash. A simple Google search might also be helpful to check that the name you've picked isn't connected to any wrong information that could harm your branding plan. Last but not least, think about filing a trademark application with the USPTO for your company name.
Business structures like sole proprietorships register their trade or fictitious name with a county agency.
Nevertheless, registering a business name does not guarantee that rivals will not use it or other components of your brand identity. The registration of a trademark offers that level of protection.