music
Jennifer Lopez | Biography, Movies, Albums, & Facts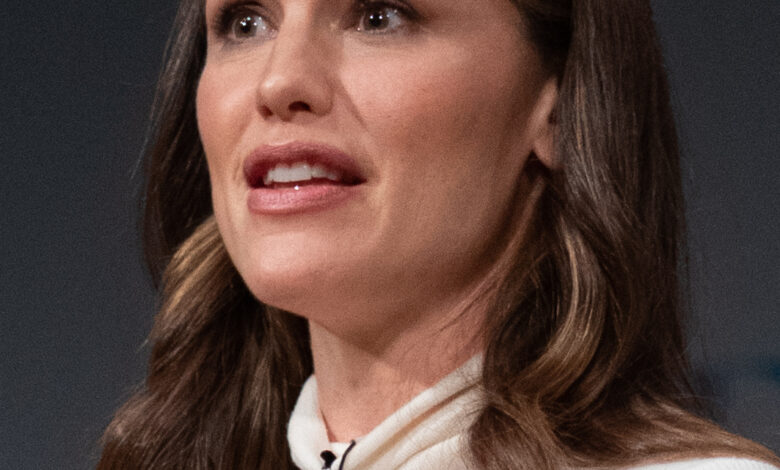 Get ready to shimmy and shake to the rhythm of one of the most iconic performers in pop culture history! She's an actress, singer, dancer, producer, and fashion icon – she's none other than Jennifer Lopez. With her stunning looks and incredible talent, JLo has become a household name across the globe. From her humble beginnings to becoming a superstar phenomenon, this blog post will take you on a journey through everything you need to know about Jennifer Lopez – her biography, movies, albums & facts! So sit back and get ready for some serious inspiration from one of the most hardworking women in showbiz today!
Early Life
Jennifer Lopez was born in the Bronx, New York City on July 24, 1969. Her parents were both from Puerto Rico and they instilled a strong work ethic and love for their cultural roots in Jennifer from a young age.

Growing up, Jennifer's family didn't have much money but that never stopped her passion for performing. She took dance lessons and performed at local shows before getting her first big break as a backup dancer on the TV show In Living Color.

Despite facing discrimination early on in her career due to her ethnicity, Jennifer persevered and continued to hone her craft. She eventually landed acting roles in movies like Selena and Out of Sight while also pursuing music with hits like "If You Had My Love" and "Jenny From The Block".

Through it all, Jennifer has remained grounded by staying connected to her upbringing. She has used her platform to give back to the Latinx community through philanthropic efforts such as starting the Lopez Family Foundation which focuses on healthcare issues impacting women and children.
Career
Jennifer Lopez's career is nothing short of impressive. She started out as a dancer on the popular TV show "In Living Color" before transitioning into acting with her breakout role in "Selena". From there, she has gone on to star in numerous films such as "The Wedding Planner", "Maid In Manhattan", and "Hustlers".

But JLo's talents don't stop at just acting – she is also a successful singer and has released multiple albums throughout her career. Her debut album, On the 6, was a commercial success and introduced us to hits like "If You Had My Love" and "Waiting for Tonight". She continued to release chart-topping albums, including J.

Lo and This Is Me…

Then.

Aside from entertainment, Jennifer Lopez has also made an impact in the fashion industry with her own clothing line. Additionally, she serves as executive producer for various television shows like World of Dance.

JLo's versatility across different fields in entertainment is truly remarkable, making her one of the most influential figures today.
Awards and Achievements
Throughout her career, Jennifer Lopez has been recognized and awarded for her contributions to the entertainment industry. She is a multi-talented artist who has achieved success in various fields such as acting, music, dancing, and fashion.

One of her notable achievements was becoming the first Latin actress to earn over $1 million for a film role with "Out of Sight" in 1998. This led to more significant roles in blockbuster movies like "The Wedding Planner," "Maid In Manhattan," and "Monster-in-Law."

In addition to acting awards, J.

Lo has also received recognition for her musical talents. She has won numerous Billboard Music Awards, American Music Awards, and MTV Video Music Awards throughout her career. Her music videos have also garnered critical acclaim and accolades.

Moreover, she was honored with a star on the Hollywood Walk of Fame in 2013 for her contributions to the motion picture industry. Furthermore, she received the Icon Award at the Billboard Women in Music ceremony in 2020.

Overall,Jennifer Lopez's extensive list of awards and accomplishments reflect not only her talent but also signify how much she continues to inspire people all around the world through hard work and dedication towards achieving their goals despite challenges along their way.
Personal Life
Jennifer Lopez's personal life has always been a topic of interest for her fans and followers. In 1997, she married Cuban actor Ojani Noa but their marriage ended in divorce the following year. She then had high-profile relationships with celebrities like Sean Combs, Ben Affleck, and Marc Anthony.

In 2004, Jennifer married singer Marc Anthony and they had two children together before separating in 2011. Despite their divorce, the former couple has remained amicable co-parents to their children Emme and Max.

Aside from her romantic relationships, Jennifer is also known for her philanthropic efforts. She founded The Lopez Family Foundation which focuses on improving healthcare for women and children worldwide. Additionally, she has been involved in various charities such as the Red Cross and Amnesty International.

In recent years, Jennifer has found love again with retired baseball player Alex Rodriguez. The couple got engaged in March 2019 after dating for over two years. They have since blended their families which include four children between them.

While Jennifer's personal life may have its ups and downs like any other celebrity figure or person out there; it is clear that she values family above all else along with using her platform to help others through charitable work.
Legacy
Jennifer Lopez's legacy is undeniable. She has made a significant impact on the entertainment industry and has inspired millions of people around the world. Her music, films, and fashion sense have set trends and influenced pop culture for decades.

As an actress, she paved the way for Latinx representation in Hollywood. As a singer, she broke barriers by incorporating Spanish into her music and collaborating with other artists from various genres.

Lopez's philanthropic work cannot be overlooked either. She has advocated for numerous causes such as HIV/AIDS research, children's health care, disaster relief efforts, and many more.

In conclusion (just kidding), Jennifer Lopez is a true icon whose contributions to popular culture will continue to inspire generations to come.