Lifestyle
Items to Pack in Your Child's Overnight Bag for a Chronic Urgent Care Trip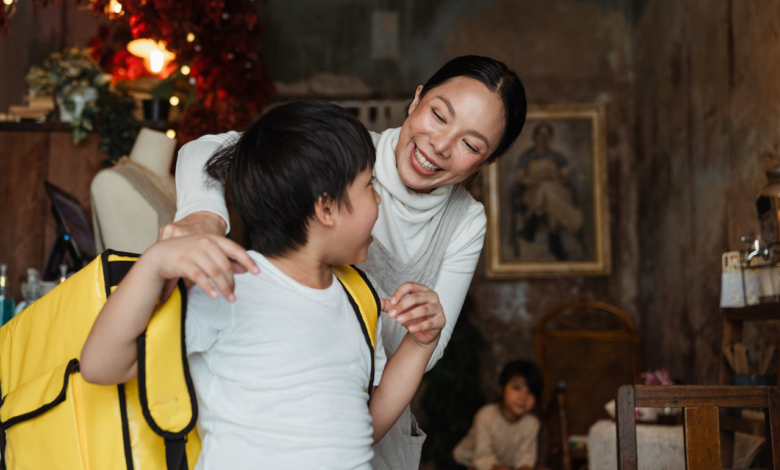 Life can be unpredictable, especially when you have kids. Accidents and illnesses can happen unexpectedly, and sometimes you may need to visit an immediate care pediatric clinic. Although you can't always anticipate these situations, you can be prepared for them.
Packing an overnight bag for your child in advance for any possible trips to the clinic can help make a stressful situation a bit more manageable. In this guide, we provide you with a list of essential items to include, so you can be ready for whatever comes your way.
Comfort Items
Make sure to prioritize your child's comfort. Pack items that bring them a sense of security and calmness, such as their favorite stuffed animal or blanket. These familiar items can provide much-needed comfort in a new and possibly unsettling environment.
Changes of Clothing
When rushing to the clinic, it's common to forget simple things like spare clothes. Remember to pack a few changes for your child, such as underwear and socks. Clinics can get chilly, so it's a good idea to include a cozy sweater or jacket to keep them warm while waiting.
Medications and Health Essentials
If your child has any prescribed medications or essential health items like an inhaler or EpiPen, make sure to pack them. Avoid missing any doses.
Distractions
Clinics can get quite busy, and the wait times can vary. To keep your child engaged and distracted, you can bring along entertainment options like a tablet, coloring books, or their favorite books. These distractions can help ease their anxiety and make the wait time feel faster.
Snacks
When you're waiting for medical attention, it can get tiring and make you hungry. Remember to pack some healthy snacks and a refillable water bottle for you and your child to stay nourished and hydrated. Nurses get busy, and meals are at strict times; however, your child will become harder to handle should they get hungry or thirsty.
Toiletries and Personal Care Items
It's a good idea to have a small toiletry kit with essentials like toothpaste, a toothbrush, and baby wipes. This will help them freshen up and feel more comfortable during the visit.
Comfortable Bedding
If you expect to wait for a while or stay overnight at the clinic, it's a good idea to bring a small travel pillow and a cozy blanket. This will help your child rest better.
Contact Information and Medical Records
Make sure to have a list of emergency contacts, including your child's primary care physician, in case of emergencies. Remember to carry any relevant medical records, such as allergies and vaccination history, to provide important information to the clinic staff.
Important Documents and Legal Paperwork
If your child has any medical conditions or needs special accommodations, make sure to include any legal paperwork, like medical consent forms or custody documents. This paperwork is crucial to ensure that your child receives the appropriate care and treatment they need.
Insurance Information and Identification
Remember to bring your child's insurance card and identification. These documents are important for smooth administrative processes and can speed up the check-in.
Cash and Payment Options
While care clinics accept different payment methods, it's always helpful to have some cash available for any immediate expenses, such as parking or grabbing a quick meal.
Extra Chargers and Power Banks
In today's digital age, it's important to keep devices charged so you can stay connected and keep family informed. Bring extra chargers and power banks with you to the clinic visit.
Comfortable Footwear
Don't forget to bring a pair of comfy and easy-to-wear shoes, like flip-flops or cozy slippers. They're handy for strolling around the clinic, especially if your child needs to change into a hospital gown or use the restroom (also bring a pair for yourself; you may be wearing heels on an urgent day and that could be very uncomfortable).
A Positive Attitude and Patience
Even though it's not something you can hold, having a positive attitude and being patient is really important. Clinics can get busy, and the staff are doing their best to help everyone. Staying calm and understanding can make the experience less stressful for everyone involved.
Conclusion
No one wants to end up in a situation where they have to go to urgent care, especially if it involves their child. However, being prepared with a well-packed overnight bag can make the experience easier. Make sure to include these items mentioned above and follow the list strictly to ensure you're prepared for anything. It's always better to have these items on hand, even if you don't end up needing them, than to find yourself in a stressful situation later.