Tech
IT Skills and Talent Management: Building and Retaining a Skilled IT Workforce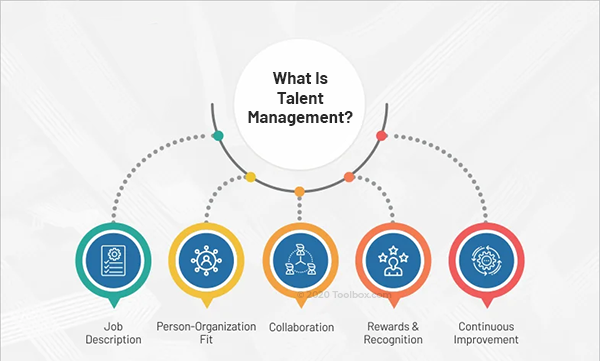 In today's digital era, IT leaders continuously struggle to cultivate and sustain a skilled global technology workforce to achieve crucial business objectives.
Organizations must swiftly devise potent IT talent strategies amid rapid technological shifts such as cloud, AI, and automation. The soaring demand for digital skills necessitates tapping into global talent and regions. With a shortage of 4 million skilled IT professionals worldwide, extensive workforce retraining is essential for emerging technologies like quantum computing, robotics, and blockchain.
IT leaders are responsible for drawing in diverse tech expertise to fuel innovation while managing costs via efficient onshore, nearshore, and offshore models. Equally crucial is retaining tech professionals in competitive markets.
This blog will delve into actionable strategies for proactive development, strategic recruitment, and effective retention of skilled global IT experts. We'll emphasize the impact of staff augmentation, particularly from regions like India, in bolstering access to scalable talent.
Expect insights on skills gap analysis, harnessing potential through training, expanding hiring horizons, and designing compelling retention plans.
IT leaders can effectively build proficient tech teams through a blend of nurturing internal talent and smartly utilizing cost-effective external IT staff augmentation services. These teams are pivotal in propelling digital transformation and fostering business expansion. Let's explore further.
Factors To Consider Before Building & Retaining Skilled IT Workforce
In the rapidly changing world of technology, forming and retaining a capable IT workforce demands assessing alignment with objectives, promoting a learning culture, and implementing effective retention approaches. There are several factors that you should keep in mind, they are as follows:
Assessing Current and Future Skill Needs
The initial step involves thoroughly evaluating existing IT skills and future demands. Identify any skill gaps essential for significant projects such as cloud migrations, security enhancements, or application modernization.
Survey IT teams to uncover their strengths and areas for skill improvement. Evaluate the effectiveness of training programs in providing sought-after skills. Analyze the alignment of current roles with emerging requirements.
This assessment should also predict the prolonged need for skills, considering trends like automation, emerging technologies, and evolving business objectives. Data-guided skill assessments guide strategic talent development and recruitment efforts.
Developing Internal IT Talent
Progressive companies make substantial investments in enhancing the skills of their IT workforce, providing training initiatives, hands-on project exposure, mentoring, and challenging assignments.
Develop tailored growth plans according to each person's strengths, interests, and abilities. Facilitate tuition support for advanced courses. Foster cross-training to broaden expertise in various technologies and fields.
Prioritize training in soft skills such as design thinking, effective communication, teamwork, and leadership. Establish clear career trajectories to help employees envision their potential growth avenues.
IT Staff Augmentation
After identifying existing skill gaps, harness the power of staff augmentation, particularly from areas like India, to acquire expertise not found internally. Staff augmentation offers adaptable access to worldwide talent.
Establish exclusive offshore development centers in India to cultivate a specialized talent pool attuned to your tech requisites and business environment. This affords your organization a technology workforce with global diversity.
Furthermore, staff augmentation permits fine-tuning team sizes to match evolving project requirements. It facilitates the expansion of capabilities in specialized and emerging technologies.
Pursuing Strategic External Hiring
Beyond staff augmentation, consider direct external hiring for strategic positions to infuse fresh perspectives and niche skills. Prioritize the recruitment of exceptionally skilled technologists with leadership potential.
To entice top-tier candidates, spotlight intriguing problems they can tackle and offer appealing compensation and perks. Showcase your company's purposeful culture and adaptable work options.
Forge robust talent channels by initiating internships that lead to permanent roles. Foster connections with IT educators to attract specialized graduates to your workforce.
Prioritizing Diversity and Inclusion
Proactively foster diverse, fair, and inclusive IT teams, encompassing staff augmentation. Studies demonstrate enhanced innovation, problem-solving, resilience, and overall organizational success with increased diversity.
Counter biases in recruitment via structured interviews, skill-based evaluations, and inclusive job descriptions. Purposefully tap into diverse talent sources to boost inclusivity.
Offer mentorship and community initiatives to ensure underrepresented groups are embraced. Encourage varying viewpoints and acknowledge contributions from those with unconventional IT backgrounds.
Retaining and Engaging IT Talent
In the competitive landscape of talent, retaining skilled professionals is as crucial as recruiting them. Cultivate an engaging work environment that fuels the motivation of IT experts.
Empower teams with autonomy, growth prospects, and necessary resources for success. Foster transparent communication, continuous feedback, and visible acknowledgment of accomplishments.
Provide competitive compensation and benefits, aligning with technologist's priorities like remote work, learning opportunities, and conferences. Regularly gauge against industry standards.
Forge a culture centered on purpose, innovation, collaboration, and work-life equilibrium. Actively listen and respond through routine pulse surveys. Prioritize the physical, emotional, and financial well-being of your staff.
Planning for Continuity and Succession
Use a forward-looking mindset to painstakingly create plans for seamless continuity and succession in key roles. Find individuals with promising leadership potential in the IT industry while methodically identifying critical jobs.
Develop future leaders by providing them with direction through mentoring, introducing them to various job tasks, and occasionally promoting them temporarily. Keep a repository to protect institutional knowledge in the event of personnel changes.
By embracing ongoing succession planning, you can reduce the danger of relying too much on specific people while simultaneously preparing the following generation of IT leaders to take over with confidence when the time is right.
Monitoring Turnover and Exit Surveys
Monitoring IT staff departure rates on a regular basis, breaking down trends by section, and performing planned exit interviews with departing employees can all assist reduce attrition. To find any concentrated areas of high attrition, examine patterns over time and in comparison, to benchmarks. In order to develop effective retention measures, exit surveys can reveal common factors underlying separations. Exit polling and well-designed turnover analysis can give early warnings to evaluate and enhance retention and talent management strategies.
Workforce Analytics for Insights
The data-driven capability of workforce analytics has become essential for strategic talent management. IT teams can obtain fact-based insights to improve planning by integrating data from HR systems, utilizing analytics tools and benchmarks, and concentrating on key factors like skills supply/demand, turnover drivers, staffing models, career paths, diversity metrics, training effectiveness, manager quality, cost, risk, and migration patterns.
With the help of workforce analytics, key hiring decisions can be based on statistically meaningful data correlations and models rather than on intuition. Although the key points differ, the ultimate purpose is to develop talent strategies and plans driven by metrics.
Partnerships with IT Education Institutions
Join forces with academic institutions, coding boot camps, and career centers. By way of cooperatives, apprenticeships, and projects, they offer work-integrated learning opportunities. Promote IT careers by hosting guest lecturers and site visits. Building connections with STEM/technical programs widens the talent pool and aids in reshaping the curriculum to generate prepared graduates for the rapidly developing workforce.
Ongoing Focus on Developing Tech Talent
IT talent development and empowerment must be a constant priority, not just the result of one-time initiatives. The most precious resource in any business is its workforce. Investments in their development and participation yield enormous returns.
Prioritize "build" over "buy" through internal growth initiatives even while recruiting externally fills urgent needs. This increases retention while naturally developing the leaders and abilities needed for the future. Due to the severe lack of digital capabilities, businesses with strong IT talent strategies that utilize staff augmentation will have a significant competitive edge.
Conclusion
Effective IT personnel and skill management is crucial in the dynamic world of technology. Identification of skill gaps, ongoing learning, diverse hiring, and the use of IT staff augmentation are all necessary components of methods for developing a professional IT workforce. As a result of combining these initiatives, firms are better able to handle technological changes while also being more innovative and adaptable. Organizations that put an emphasis on skill development, employee retention, and a forward-thinking strategy are better positioned to succeed in a competitive environment and take advantage of the digital era.