Guide
Investing in Singapore: The Pathway to a Singapore Investor Visa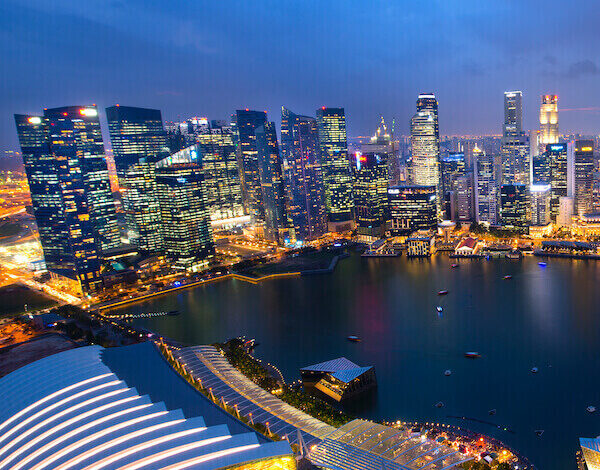 Singapore has long been known as one of the world's leading financial hubs and an attractive investment destination, offering stable political conditions, developed infrastructure and business-friendly policies, attracting foreign investment to this city-state. Many investors have also succeeded there, using investment migration pathways such as the Singapore Investor Visa programs.
Overview of the Investor Visa Program
The Investor Visa was designed to entice established business investors and entrepreneurs to relocate their economic activities to Singapore. To be eligible, applicants must either start up a new venture or invest in an existing one – both processes need to meet specific thresholds and requirements designed to attract substantiated investments into Singapore.
There are two investment routes available:
The Startup Route
This route is tailored for innovative entrepreneurs looking to launch and operate a startup business in Singapore. Applicants must receive backing from an established venture capitalist firm or other designated investor, and this entity must invest at least SGD 100,000 into the startup business.
The Investor Route
This option involves purchasing equity shares of a local operating company in Singapore. Applicants must invest at least SGD 2.5 million into an eligible Singapore entity; their investment must grant them at least 10% equity interest in that firm.
Both routes lead to renewable 3-year visas with potential permanent resident status; families can be included as applicants in these applications.
Benefits of the Investor Visa Program
There are several advantages to basing investment activities out of Singapore:
Excellent Infrastructure
Singapore stands out with its excellent infrastructure – including transportation, internet connectivity and access to utilities – making running business operations efficient and seamless.
Strategic Location
Singapore serves as a hub for tapping into Southeast Asia's rapidly developing markets while also enjoying strong trade relationships with numerous nations around the globe.
Low Tax Environment
Singapore is well-renowned for its tax competitiveness. The headline corporate tax rate stands at 17%, while personal income tax rates vary between 0% and 22%; furthermore, exemptions and incentives exist for investment activities.
High Quality of Life
Singapore consistently tops quality of life rankings, boasting high living standards, world-class healthcare services, low crime levels and diverse cultures that attract ex-pat living.
Business-Friendly Ecosystem
Singapore consistently ranks as one of the world's most accessible places to conduct business. There are supportive government policies and initiatives aimed at attracting foreign investment.
The Application Process
The application process for the Investor Visa involves preparing detailed business plans and documents as part of the evaluation. Key steps include:
Are determining the appropriate investment route to take.
Preparing a comprehensive startup proposal or acquisition plan for buying equity shares in a Singapore company.
Submitting required documents, including detailed business plans, financial statements, corporate structure information, and source of funds.
Meeting eligibility criteria for innovative entrepreneur or established investor credentials, depending on the route selected.
Working with a licensed corporate service provider to facilitate the application and business setup process.
Allowing up to 6 months of processing time for the complete visa application.
Singapore provides an attractive environment for global investors and entrepreneurs. The Singapore Investor Visa program incentivises business investment in Singapore while offering residency status to successful applicants. Proper planning and consultation will increase the chances for approval during this Singapore Investor Visa application process.
Evaluating Investment Opportunities
Once approved for the Investor Visa, the next step is identifying promising investment opportunities in Singapore. Some key industries to consider include:
Technology Startups
With Singapore's push towards innovation and digitalisation, the startup and tech scene is burgeoning. Exciting opportunities exist in fintech, e-commerce, biotech, and more. Government grants and investor networks can support new enterprises.
Financial Services
Central global banks and financial institutions operate key regional HQs out of Singapore. Investing in financial services firms can provide exposure to Singapore's role as a global financial hub.
Infrastructure
Singapore plans to invest billions over the next decade into infrastructure projects, including transportation, renewable energy facilities, IT connectivity and more. There are openings to participate.
Healthcare
Singapore aims to be a medical tourism hub in Asia. Healthcare providers with regional expansion plans can benefit from Singapore's base of specialist care and growing demand for services.
Professional Business Services
As business activity grows in Singapore, demand for professional services like audit, tax, consulting and legal support also increases. Investing in this sector can be rewarding.
Lifestyle Brands
Consumer sectors like food & beverage, retail, and lifestyle brands can appeal to Singapore's affluent population and growing tourism numbers. Homegrown brands also resonate strongly.
Optimising the Investor Experience
Relocating to Singapore as an investor or entrepreneur can be an exciting but challenging transition. Here are tips for getting the most out of the experience:
Take advantage of government investor support programs and networks that provide guidance, connect investors, and facilitate business partnerships.
Hire or consult with professionals (lawyers, auditors, HR firms) familiar with Singapore's regulatory landscape. Remember to consider the impact of regulations.
Actively network and build relationships with other investors, industry leaders, and business partners. Singapore values long-term partnerships.
Understand cultural attitudes and business norms in Singapore. Adapt management and communication styles accordingly.
Develop strong corporate governance and compliance processes early. Transparency is valued in business.
Consider company incentives and benefit programs to attract and retain Singaporean talent. Low unemployment means tough competition for skilled labour.
With proper planning and commitment, the Investor Visa is a powerful springboard for launching and sustaining an investment presence in Singapore. Partnerships and patience lead to long-term success.