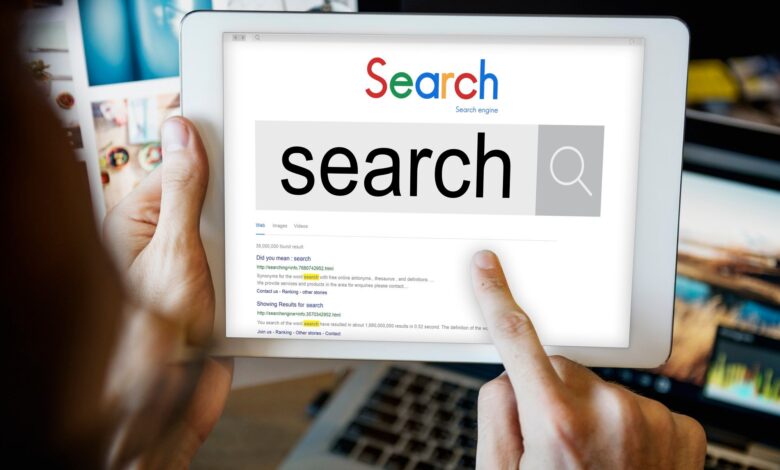 Customers primarily use Google to find local businesses. So, local businesses have come to appreciate the value of local seo hack in order to maximize exposure. Local search engine optimization, or SEO for short, is an approach to increasing a website's exposure in local search results. We have gathered some key local SEO statistics to help paint a picture of the scope and significance of local business search. You can use these as building blocks for your own marketing strategy, which could give your company a better chance of success.
Statistics for Local Searches in General
1. Around 46% of all Google queries relate to a specific place or neighborhood.
Almost half of all Google queries are related to a specific location. Daily search volume averages 3.5 billion searches, with 1.6 billion incorporating a geographic component. Small and medium-sized businesses have a lot to gain from adapting their marketing plans to incorporate fundamental local SEO techniques.
(Digital Safari)
2. About ninety-seven percent (97%) of online searchers are looking for local companies.
Users typically start their local product/service search on a search engine. According to the data, dominating the local market requires a well-thought-out SEO approach. Increasing your spending on Google's local search engine results will increase your brand's exposure in the area.
(Web FX)
3. Around a third of shoppers check for things online first, before visiting a store.
The significance of local SEO is further emphasized by the prevalence of mobile device-based local business searches. Investing in Google local searches is a sensible move to boost your company's visibility in mobile search results.
(Web FX)
4. In terms of local searches on Google, approximately a quarter of all clicks go to the first result.
According to local search engine optimization data, the top-ranked businesses receive 24.4% of all clicks for that particular search term. In other words, keeping up with the competition in local search engine optimization is just as important as joining the fray.
(Digital Safari)
5. Almost eighty-six percent of consumers use Google Maps to find a store's location.
When it comes to managing your company's online presence and boosting its search engine optimization, your Google Business Page is crucial. Customers can reach you through Google's search engine thanks to this page's prominence in the search engine's results. According to Google Maps data, 18% of marketers cite Maps and 26% cite local finders as channels via which they communicate with potential customers.
(Internet Banking)
6. Sixty percent of U.S. adults use their mobile devices to look for nearby services and goods.
According to local SEO data, there are about 81,1 billion local searches performed each year via mobile devices. The vast majority of shoppers now use their smartphones to do research on products and read reviews before making a final decision. Sixty-one percent of people who conduct product searches on their mobile devices are more inclined to make contact with a local business that has a mobile-friendly website.
(Sagapixel)
7. In 2020, "near me" queries increased by 100 percent.
This phrase's use in local searches continues to rise in popularity. The number of mobile searches for this phrase, for instance, increased by a whopping 136% between 2015 and 2026. Customers are more likely to visit your store if they see you in Google's local search results.