Health
Important Factors To Consider For Safe And Effective Liposuction In New York City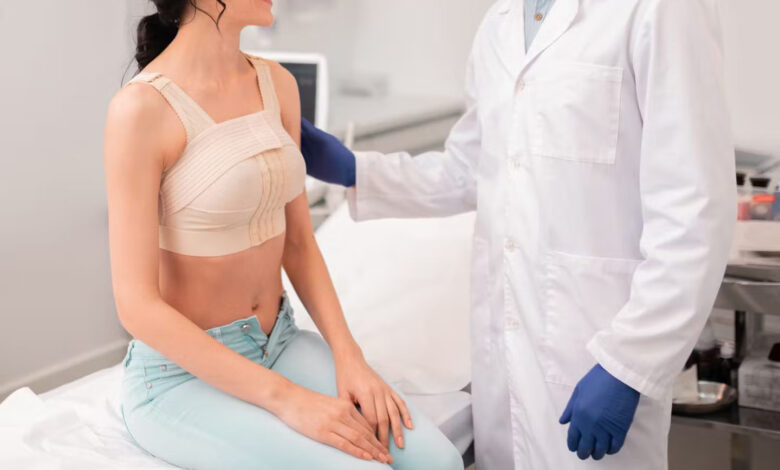 Liposuction is a popular cosmetic procedure that aims to remove excess fat from various parts of the body. It can help improve body contour, reduce stubborn fat, and enhance self-esteem. However, like any surgical procedure, it comes with certain risks and requires careful consideration before deciding. Knowing the key factors to consider for safe and effective results is important if you are looking for liposuction services in New York City. This article will discuss some important factors when choosing a liposuction provider in NYC.
Qualifications And Experience Of The Surgeon
One of the most important factors to consider when choosing a liposuction provider in NYC is the qualifications and experience of the surgeon. You want to ensure that your surgeon is board-certified and has extensive experience performing liposuction procedures. Look for a surgeon who specializes in liposuction and has a good track record of successful procedures. It is also important to check their credentials, training, and certification to ensure they are qualified to perform the procedure.
Safety Standards And Equipment
Another important factor to consider when choosing a liposuction provider in NYC is the safety standards and equipment used by the clinic. Ensure the clinic adheres to strict safety protocols and has modern, state-of-the-art equipment. Ask about the type of anesthesia used during the procedure and whether the clinic has an emergency plan in case of complications. Make sure the facility is accredited and licensed by relevant regulatory bodies.
Type Of Liposuction Technique
Several liposuction techniques are available, including traditional liposuction, tumescent liposuction, laser liposuction, and ultrasound-assisted liposuction. Each technique has its advantages and disadvantages, and the technique used will depend on your individual needs and goals. Discuss the pros and cons of each technique with your surgeon and choose the one that is best for you.
Cost Of Liposuction
The New York liposuction cost can vary depending on several factors, including the type of technique used, the extent of the procedure, and the surgeon's experience. Make sure to get a detailed breakdown of the cost of the procedure, including any additional fees or charges. Don't let cost be the sole determining factor in choosing a provider, as quality and safety should be your top priority.
Pre- And Post-Operative Care
Pre- and post-operative care are crucial to the success of your liposuction procedure. Before the procedure, your surgeon will provide instructions on how to prepare for the procedure, such as avoiding certain medications or foods. After the procedure, you will need to follow specific instructions for recovery, such as wearing compression garments or avoiding strenuous activity. Ensure your surgeon provides comprehensive pre-and post-operative care instructions and is available to answer any questions or concerns.
Realistic Expectations
It is important to have realistic expectations about the results of your liposuction procedure. Liposuction can improve body contour and reduce stubborn fat, but it is not a weight loss solution or a substitute for a healthy lifestyle. Your surgeon will work with you to set realistic expectations for the procedure, and you should be prepared to commit to a healthy diet and exercise routine to maintain your results.
Conclusion
Choosing the right liposuction provider in NYC is an important decision that should not be taken lightly. Considering these key factors, you can ensure a safe and effective procedure that meets your needs and goals. Always research, ask questions, and choose a provider with a proven track record of success and a commitment to patient safety and satisfaction. With the right provider, you can achieve your desired body contour and boost your self-esteem and confidence. Remember that liposuction is a surgical procedure with certain risks, so it is important to be informed and make the right decision.