Fashion
How to Style Cargo Pants for Men – Tips and Tricks for a Trendy Look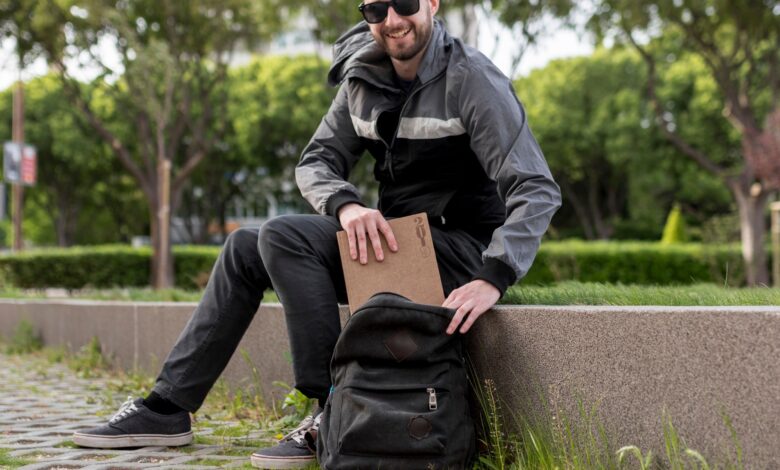 Cargo pants are a wardrobe staple that can be styled in many ways. For a casual look, they can be worn with t-shirts, polo shirts, and hoodies. They can also wear a bomber jacket or blazer for a more formal outfit.
Wearing a tone sur tone outfit is the best way to dress in cargo pants. This style creates uniformity in color and clothes, which makes the outfit more put-together.
Dress Them Up
Cargo pants have a way of appearing to be too useful for a lot of people, but they can be styled to look more fashionable. The trick is to keep your layers sparse and opt for more form-fitting pieces on top to counteract the bulkiness of cargo fatigues. Try pairing your cargo pants with a crop top, a tailored jacket or a shirt-style jacket in a coordinating color or pattern to look smart and stylish. You can even go bold with your color choices and experiment with neon-colored cargo for a trendy look.
Cargo pants for men are a great alternative to jeans, especially when looking for something dressier. Pairing them with a crisp button-down or polo shirt can give your outfit a professional look and is perfect for office wear or a day out on the town. You can also add a leather jacket and brown shoes to create an elegant, edgy, cool look.
Oversized cargos are a big trend for 2023, and you can still get a sleek look by keeping your accessories to a minimum and sticking with a neutral palette. Opt for black or brown sneakers to balance the look, and consider a dark denim jacket in a coordinating color to add some contrast to your outfit. If you're looking for an on-trend look, pair a brightly patterned pair of cargo with a fitted blazer and contrasting sneakers to keep the eye from feeling too casual.
Cargo pants went out of fashion for a while, but they're back with a bang, and lots of blokes are trying to figure out how to style them in the best way possible. You can easily wear cargo pants in any situation with a little planning and confidence.
Dress Them Down
Cargo pants were originally conceived as military gear but gained popularity among civilians during the grunge and hip-hop fashion movements. They're experiencing something of a renaissance thanks to the '90s revival and Y2K fever, so now might be the time to consider them as part of your everyday wardrobe.
They're best worn in neutral shades like navy blue, beige and brown. These earthy hues sit nicely alongside classic chinos and jeans and play well with smart casual separates. Choose a tailored pair for work and team them with a blazer, shirt, dress shoes, or Oxfords for a professional yet relaxed look. They're also great for weekends with a knitted polo shirt, a Henley or a casual button-down. Tipped with a checked shirt, they add a touch of masculine flair to a day out with the kids or a trip to the park.
Dark colors like black also work for dressing cargo pants down. The neutral shade is an ideal blank canvas for creating a range of looks, from monochrome fits to contrasting shades. Opt for a slimline pair of cargo pants with a tapered silhouette and tuck them into a boxy T-shirt or striped tee, then finish with rubber-soled Derby shoes. You could even choose a pair of leather-trimmed lace-ups to create a bold, rugged urban aesthetic.
Opt for a pair of cargo sweatpants with a fleece-lined hoodie or a men's half-zip fleece sweatshirt for a more laid-back vibe. The roomy pockets on these cargo pants will hold all the essentials for a relaxed weekend at home or a local park with the family. You can also team them with a pair of comfy trainers for a more street-inspired outfit.
Dress Them Casual
Originally designed for utility, comfort and convenience, cargo pants are finally getting their fashion moment. Spotted on influencers, high fashion stars, and even pop culture royalty, the versatile bottoms redefine casual wear. Whether you opt for a cuffed or uncuffed pair, they make a great hybrid between stiff jeans and slouchy jerseys. Their oversized pockets and drawstring waists are a cool alternative to belts that enlarge a look.
Cargo pants are also ideal for adding a bit of edge to casual outfits. A sleek trench coat layered over cargo pants in a neutral shade can instantly elevate your day-to-day look. The tailored silhouette and neutral tones also work well with most types of footwear. You can opt for a chunky boat shoe or Derbies for an everyday look or switch things up with loafers that add a polished formality to your wardrobe.
Another way to dress up your cargo pants is to pair them with a classic blazer. The blazer's streamlined silhouette helps tone down the cargo pant's military-inspired aesthetic, while the color-blocking adds a contemporary twist. You can also top your cargo pants with a relaxed knit blazer or shirt for a less fussy solution.
Try pairing your cargo pants with cowboy boots for a more adventurous style. While this may seem like a major fashion flex, it can be quite chic when executed well. Just be sure to choose a pair of boots that are just a short height, as this will prevent the outfit from veering into costume territory.
If you want to keep things stylish but still comfortable, a pair of slim-fit cargo pants paired with sneakers is an excellent option. These versatile shoes offer a bit of polish but are also incredibly comfortable and easy to wear. The lug soles on these kicks help to add extra grip and stability, while the narrow silhouette of the pants will complement the shape of your foot.