How To
How to Streamline Workforce Scheduling in 5 Easy Steps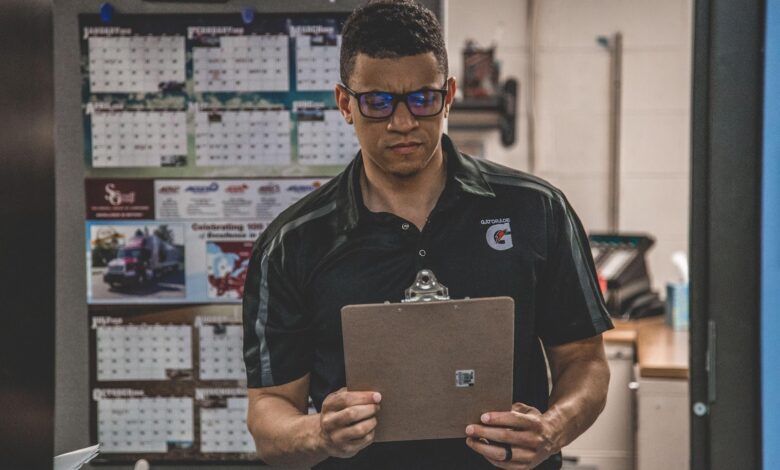 If you're still creating employee schedules by hand, you know how much time and effort it takes to juggle availability leave requests and ensure proper shift coverage. Between fielding last-minute changes and fixing double-booked shifts, it's easy to feel like you're drowning in spreadsheets and calendar appointments. However, savvy managers are embracing a better way —streamlining scheduling through automated rostering software.
In just 5 easy steps, you can go from manual scheduling chaos to optimized staff plans. This guide will walk you through implementing rostering software to automate scheduling, improve visibility, and reduce headaches. You will learn to free up hours previously spent on tedious scheduling tasks.
Step 1: Assess your Scheduling Needs
The first step in finding the right rostering software is clearly defining your current scheduling challenges. This will help you determine the must-have features to look for in rostering software from Papershift or another provider.
When assessing your needs, start by looking at the types of scheduling and availability challenges you currently face. Are last-minute leave requests throwing your schedules into chaos? Do you spend too much time fixing double-booked shifts and errors? Defining these pain points will help guide your software selection.
Next, make a list of the critical capabilities you need in rostering software:
Shift planning features
Leave/vacation tracking
Employee self-service for availability
Qualifications/Skills Management
Overtime tracking
Demand-based forecasting
Thoughtfully assessing your needs upfront will make implementation smoother down the road. So, take the time to carefully evaluate your scheduling requirements before moving on to software selection.
Step 2: Set up The Software
Once you've selected a rostering software that fits your scheduling requirements, it's time to set up your new system. The setup process is crucial to ensure your software is configured perfectly for your needs right from the start.
First, you'll need to input basic employee information like names, positions, qualifications, and contact details. Ensure data is accurate and complete to enable critical features like skills-based scheduling.
Next, configure any rules, restrictions, or guidelines such as:
Shift start/end times
Minimum rest periods between shifts
Maximum shift lengths
Applicable overtime or holiday rates
Set up any features specific to your needs, like leave types, required qualifications, and skills proficiencies.You'll also want to define any scheduling preferences like shift patterns, rotations, or constraints to guide auto-scheduling.
Lastly, thoroughly test the system with mock schedules and adjustments before going live. Tweak any configurations and resolve issues beforehand.
Step 3: Manage Employee Availability
One of the most significant benefits of rostering software is enabling employees to directly update their availability. This takes the burden off managers from constantly tracking who can work and when.
The employee self-service portal allows staff to log in and indicate:
Regular availability patterns
One-off schedule requests
Upcoming vacation or leave
Shift trade requests
Updated qualifications/skills (if applicable)
Your employees should be encouraged to keep their availability calendar up-to-date at all times. Changes or requests can then easily flow into the scheduling process.
The system can send email reminders to update availability and confirm approved time off requests. This keeps the rostering data current.
For managers, real-time visibility into employee availability makes scheduling shifts exponentially easier. You can quickly see who is available for an open shift or overtime without playing "phone tag."
Step 4: Use Auto-Scheduling
The auto-scheduling functionality of rostering software is a game-changer for saving managers time. Rather than manually building schedules, the software generates optimized schedules automatically based on configured rules and constraints.
After inputting basic requirements like shifts needed and employee availability, click a button for the system to create schedules. The software considers factors like:
Employee qualifications and skills
Fair shift distribution
Minimum rest periods
Shift pattern rotations
Employee shift requests
Auto-scheduling ensures all constraints and requirements are met, removes human error, and takes just minutes versus hours of manual work.
Managers can adjust auto-generated schedules as needed. But you'll find the system schedules efficient based on your unique parameters.
Step 5: Make Adjustments
The final step in the scheduling process is reviewing the auto-generated schedules and making adjustments. Though rostering software creates optimized schedules, the ability to customize as needed is important.
Some examples of adjustments you may need to make:
Swapping employees to other shifts based on new project assignments or needs
Filling an open shift if there is unsatisfying coverage
Ensuring proper weekend/holiday rotation for staff
Accommodating last-minute leave requests
Quality rostering software makes adjustments seamless. You can drag and drop employees to other shifts or times with a few clicks. The system recalculates and validates the schedule automatically.
Be sure to communicate changes to impacted employees. The self-service portal lets staff immediately see when shifts are moved or swapped.
Conclusion
Switching to rostering software can totally change how you schedule your staff. First, know what you need. Then, get the system set up right. Let the software handle the hard scheduling work for you automatically, and make tweaks where you need to. Scheduling doesn't have to mean late nights stuck in spreadsheets anymore! With the right tools, you can take back your weekends and free up piles of time. Automated rostering is a game changer; you'll wonder how you ever worked without it.