Fashion
How to Shop Jewellery Like a Pro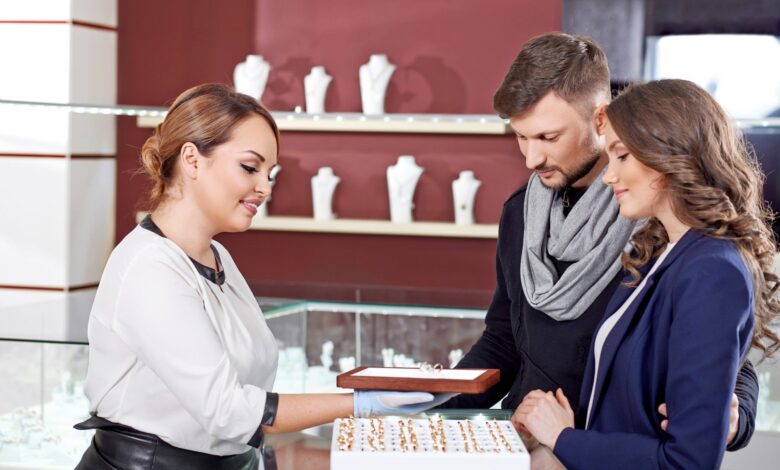 Shopping, in general, can be an exciting experience, and the thrill of jewellery shopping is even more intense. However, if you have never shopped for jewellery, trying to sort through the countless options, styles, and price points available might be a little overwhelming.
This article contains valuable tips and insights to teach you how to shop jewellery like a pro, whether you want to treat yourself or find the perfect gift for a loved one. So, without much ado, let's dig in.
Steps to Shopping Jewellery Like a Pro
The following are steps that will guide you to shopping jewellery like a pro:
Define Your Style and Purpose
The first step to shopping for jewellery is understanding your personal style or defining the purpose for which you're purchasing the jewellery. Doing this before shopping guides your choices by helping you narrow down your options.
For instance, if you're looking for a simple everyday piece, your shopping method and budget would differ from if you're looking for a statement accessory for special occasions.
Seek Reputable Retailers
When shopping for jewellery, choosing only reputable retailers or jewellers famous for their expertise and authenticity is important. Before shopping from any vendor, make sure to do the following:
Request for a certificate of authenticity
Read reviews about them
Ask them for references that you can speak to
Review their grading system
Find out where they purchase their pieces from
Doing all of these will help you ensure that you are working with a trustworthy retailer and increase your chances of having a positive shopping experience. If you're in the UK, shopping from a brand with one of the largest ranges of jewellery findings & components in the UK and is highly reputable and trustworthy is ideal.
Educate Yourself on Jewellery Materials
If you're shopping for jewellery for the first time, then you must educate yourself about the different jewellery materials, such as gold and its different types, sterling silver, platinum, and gemstones. Research the unique properties of these materials, such as their cut, colour, clarity, and carat weight, as well as their respective durability and price ranges.
Having this knowledge will not only enable you to accurately assess the value and quality of a jewellery piece before purchasing it.
Set a Budget
If you're after high-quality jewellery, you should be prepared to spend a considerable sum. It is, therefore, wise to create a budget with a maximum and minimum price that prevents you from overspending or underspending by going for a low-quality piece. Setting a budget also helps you streamline your focus to pieces within your price range.
Aside from your current financial condition, your budget should also be determined by the kind of jewellery you want. Once you have set your budget, it is vital to stick to it. Remember, quality jewellery can be found at various prices, so don't feel compelled to overspend.
Examine Craftsmanship
Craftsmanship is a primary indicator of the true value of any piece of jewellery, which is why it is a very important consideration. While shopping, pay extra attention to a jewellery piece's settings, clasps, and soldering. Signs that a jewellery piece was crafted excellently include smooth finishes, well-set stones, and secure closures.
Try Before You Buy
Trying before buying is very important when shopping for jewellery. If you're shopping physically, you should try on pieces and see how they look and feel on your body before committing to buying them. Pay attention to factors such as comfort, weight, colour and size.
If you are shopping online, a good way to get a sense of the piece's scale and proportion is by carefully reviewing images of the product. You can also request videos and detailed descriptions of the pieces to be extra sure.
Seek Assistance from Experts
It is always a good practice to seek guidance from jewellery experts when shopping for a piece. These people have the experience and knowledge needed to answer your questions, provide additional information about different pieces, and offer professional advice based on your preferences and budget.
Consider After-Sales Services
Although the jewellery shopping process ends when you pay and receive your order, it is always safe to ensure that you're protected if you encounter any problems with the jewellery after purchase. Therefore, before finalising a purchase, inquire about after-sales services such as warranties, return policies, and resizing options.
Conclusion
Shopping for jewellery can be a very fun activity, albeit overwhelming activity. We hope the tips in this guide will assist you in shopping for quality and exquisite pieces like a pro.