How To
How to Get Custom Company Shirts for Your Employees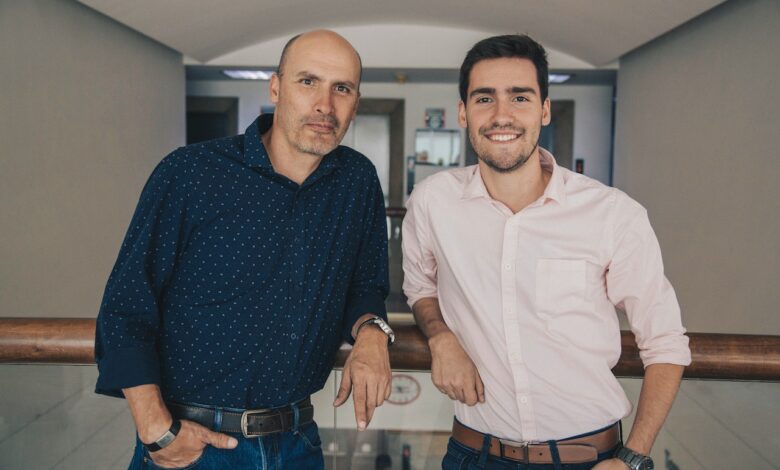 Custom company shirts have become an essential part of corporate branding and team cohesion. Not only do they help establish a sense of unity among employees, but they also serve as effective marketing tools when designed thoughtfully. If you're considering getting custom shirts for your employees, you've come to the right place. In this guide, you'll be walked through the steps to acquire custom company shirts, from choosing the right provider to ensuring the shirts are made with quality materials.
Step 1: Choosing the Right Provider
The first step in getting custom company shirts is to find the right provider to get them through. There are numerous options available, from local print shops to online custom apparel platforms. Here are some key factors to consider when making your choice for the right custom shirt company:
1. Reputation and Reviews: You should look for providers with a strong reputation for quality and customer service. Reading online reviews and asking for recommendations can help you identify reputable options to choose from.
2. Customization Options: You should ensure the provider offers a wide range of customization options, including different shirt styles, colors, and printing methods for you to choose from. This will allow you to create shirts that align with your company's brand and preferences.
3. Pricing: Compare pricing across different providers to find one that fits your budget. Keep in mind that quality should be a higher priority than simply opting for the cheapest option to get the best outcome.
4. Turnaround Time: You should consider your timeline. Some providers may offer faster turnaround times than others, which can be crucial if you need the shirts for an upcoming event or deadline. So, you should consider this to give yourself time to make sure everything is correct.
5. Sample Work: Ask for samples or examples of their previous work to assess the quality of their printing and materials. This will give you an idea of the quality you can expect on your order.
Designing Your Custom Shirts
Once you've chosen a provider, it's time to design your custom company shirts. Here are the steps to create a design that resonates with your employees and customers and will leave a lasting impression:
1. Logo and Branding: You should incorporate your company's logo and branding elements into the design. This ensures that your shirts are consistent with your overall brand identity, and they are great for promoting your company.
2. Color Selection: Choose colors that align with your brand and are visually appealing. You should also consider the psychology of color and how it may impact the perception of your company.
3. Typography: When choosing a font, you should choose legible ones that complement your brand's style. Avoid overly decorative fonts that may be difficult to read because you want the text to be legible.
4. Graphics and Imagery: If you're using graphics or images, make sure they are of high quality and relevant to your company's message to ensure they come through on the shirts.
5. Employee Input: Involve your employees in the design process. Their input can help create shirts that they'll be proud to wear.
Sizing and Fit
Getting the right sizing and fit for your custom company shirts is crucial to ensure comfort and satisfaction among your employees. Consider the following tips:
1. Size Charts: You should provide size charts to employees to help them choose the right size. These charts typically include measurements for chest, waist, and length.
2. Unisex or Gender-Specific: Decide whether you want to offer unisex shirts or gender-specific options. Some employees may prefer the fit of one over the other, so, it might be nice to provide the option.
3. Fit Samples: If possible, offer fit samples or sizing samples so employees can try them on before ordering to ensure they get the best fit possible.
Quality Assurance
To ensure the longevity of your custom company shirts, pay close attention to the quality of both the materials and the printing process that will be used to create them. Opting for a company that focuses on made-in-the-USA clothing wholesale products can be a smart choice for quality assurance. Here's why:
1. Superior Materials: When you choose USA clothing options, you're likely to get shirts made with high-quality materials. American-made textiles are known for their durability and comfort.
2. Ethical Production: Also, supporting local manufacturing ensures that the shirts are produced under ethical and labor-friendly conditions, adhering to strict regulations.
3. Environmentally Friendly: American manufacturing often follows eco-friendly practices, reducing the environmental impact of production.
4. Quick Turnaround: By sourcing locally, you may benefit from shorter shipping times, contributing to faster delivery and potentially lower costs.
Ordering and Distributing
Once you've finalized the design and sizing, it's time to place the order for your custom company shirts. Be sure to double-check all details, including quantities, sizes, colors, and the chosen printing method. Most providers will require a deposit or full payment upfront. When your custom company shirts are ready, it's time to distribute them to your employees. Consider organizing a small event or gathering to hand out the shirts, fostering a sense of camaraderie among your team.
Insights and Takeaways
Custom company shirts are an effective way to promote your brand, enhance team cohesion, and provide your employees with comfortable and stylish work attire. Choosing the right provider, designing a thoughtful logo, ensuring proper sizing, and prioritizing quality materials are all essential steps in the process. When opting for "made in USA clothing wholesale" options, you not only receive high-quality products but also support local manufacturing, promoting ethical and environmentally friendly practices. So, take the plunge and invest in custom company shirts to showcase your brand and create a more unified and proud workforce. Your employees will thank you for it, and your brand will benefit from the added exposure.