Business
Great Leaders Prioritize People Over Process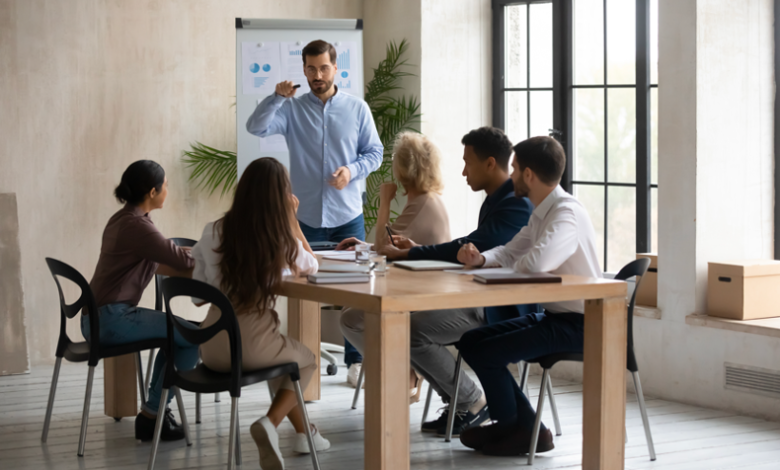 Dr. Fred Petito
There is a dramatic difference between executives prioritizing leading people over those prioritizing managing processes. While both are important for effective leadership, they serve different purposes and impact organizational success differently.
Executives typically advance in organizations based on a track record of getting things done. Cultivating and growing their people, while encouraged, often doesn't receive as much weight in many talent management systems. The result is that many leaders lack the ability to effectively lead people. They over-index on managing processes much to the detriment of the people on their teams and the broader organization.
5 Benefits of Prioritizing People Over Process
It's the people within an organization who drive success. Prioritizing people fosters deeper employee engagement and creates an environment where individuals thrive, and the organization is better positioned to achieve sustainable success. Consider these five benefits of prioritizing people over process.
It's More Inspiring and Motivating: Leadership involves inspiring and motivating people to achieve their best. Leaders who create a shared vision, set goals and inspire employees to work towards those goals. Leaders can tap into their team's potential by focusing on people, cultivating innovation, and creating a positive culture that drives high performance.
It Fosters Employee Growth and Engagement: Effective leaders recognize the strengths and potential of their team members. They invest time in developing their skills, providing guidance, and empowering them. Leaders support personal and professional growth by leading people instead of managing processes, increasing job satisfaction, and creating a sense of fulfillment.
It Builds Relationships and Trust: Leaders who prioritize people understand the importance of open communication, active listening, and creating a supportive environment. By focusing on building relationships, leaders establish trust and create a sense of belonging within the team.
It Maintains Morale During Change and Difficult Periods: By leading during times of change and difficulty, leaders help employees navigate uncertainty, overcome resistance, and embrace new ways of working. Effective leadership during these times is crucial for maintaining employee morale, engagement, and productivity.
It Creates a Healthy Culture: An organization's culture significantly impacts employee engagement, satisfaction, and performance. Leaders who prioritize people shape and influence a culture that cultivates collaboration, a sense of belonging, and ultimately better organizational outcomes.
Executives that prioritize people over processes don't possess unique skills. What they have is the ability to bring humanity and vulnerability to their role as leaders, and a desire to help people attain their full potential. As Ralph Waldo Emerson says, "Our chief want is someone who will inspire us to be what we know we could be." 
Website URL: https://attainleadership.com/
Professional Bio
Dr. Fred Petito is the Founder of Attain Leadership. As an executive coach and leadership advisor his mission is to help marketers and agency professionals advance their careers by cultivating the mindsets, behaviors, and strategies that drive success as a marketing leader.
Dr. Petito has over 20 years of experience as a C-level executive and senior leader with both startup and large global marketing services firms and has advised some of the largest global companies and brands. His experience spans multiple marketing disciplines including brand management, communications, and product, direct, digital, and social media marketing. He has worked in numerous industries including automotive, consumer goods, financial services, insurance, life sciences/health care, technology, and telecom.
Trained as a business leader, marketer, executive coach, and attorney, Dr. Petito integrates evidence-based methodologies, analytical skills, and a deep understanding of human and organizational behavior to help his marketing clients break through the barriers that limit performance in themselves and their organizations. He has coached and advised countless marketers across a wide range of performance, development, and career management topics.
Fred Petito received his Doctorate in Marketing from Pace University and graduated from Columbia Business School's Executive Development Program. He received his post-graduate Advanced Executive Coach training at the College of Executive Coaching and is a Board Certified and Leadership Challenge/LPI 360 Certified Coach. Formerly an attorney, Dr. Petito has been a speaker at numerous conferences including the Cannes Lions Festival.