Sports
GOAT Dwellings: Exploring the Extravagant Homes of Lionel Messi and Cristiano Ronaldo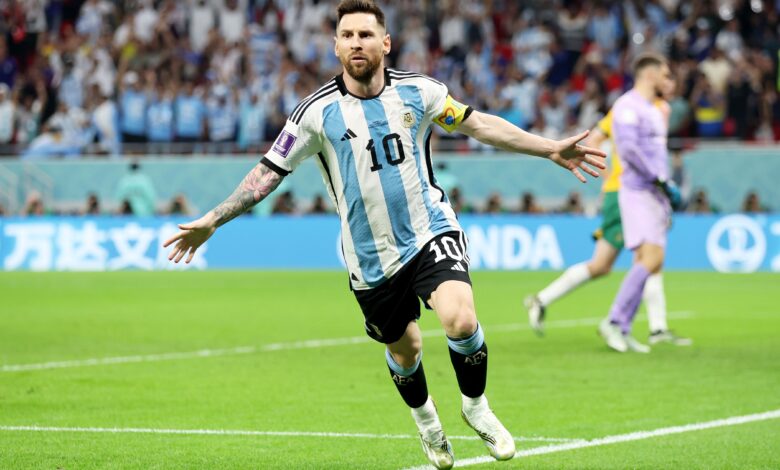 Lionel Messi, often hailed as one of the greatest football players of all time, has left an indelible mark on the world of sports with his exceptional skills, relentless work ethic, and numerous achievements. Born on June 24, 1987, in Rosario, Argentina, Messi's journey to greatness has been nothing short of spectacular.
On the Field: A Record-Breaking Journey
Messi's list of achievements on the football field is nothing short of extraordinary. With numerous records to his name, he has won the prestigious FIFA Ballon d'Or award multiple times, cementing his status as one of the sport's all-time greats. His prolific goal-scoring ability and unmatched agility have seen him break and set records in various competitions, including La Liga and the UEFA Champions League.
Notably, Messi spent the majority of his professional career at Barcelona, where he became the club's all-time leading scorer. His incredible partnership with Xavi Hernandez and Andres Iniesta formed the backbone of Barcelona's dominance in both domestic and international competitions. Messi's ability to dribble past defenders with ease, coupled with his clinical finishing, has made him a nightmare for opposing teams.
In 2021, Messi made a significant move to Paris Saint-Germain (PSG), marking a new chapter in his illustrious career. Despite the change in scenery, his impact on the game remains as potent as ever.
Off the Pitch: Inside Messi's Lavish Lifestyle
Beyond the football pitch, Messi's lifestyle is nothing short of opulent. His residence, a stunning mansion in the suburb of Castelldefels near Barcelona, offers a glimpse into the luxurious life he leads. The house, characterized by sleek and modern design, reflects Messi's taste for elegance.
Among the amenities in Lionel Messi House are a private gym, a spa, and an indoor football pitch. The house is not just a residence; it's a personal haven that allows him to maintain peak physical condition and indulge in his passion for the sport even within the confines of his home.
The outdoor space is equally impressive, featuring a swimming pool and a well-manicured garden, providing a serene escape from the demands of professional football. The mansion, equipped with state-of-the-art security systems, ensures the privacy and safety of Messi and his family.
In addition to his real estate ventures, Messi's lifestyle extends to his love for luxury cars, fashion, and philanthropy. His off-field success is not just limited to his accomplishments on the football pitch but also encompasses a lifestyle that mirrors his status as a global icon.
In conclusion, Lionel Messi's achievements in football are a testament to his unparalleled skill and dedication to the sport. His lavish lifestyle, marked by a luxurious residence and a penchant for the finer things in life, provides fans with a glimpse into the world of a footballing legend whose impact extends far beyond the field.
Cristiano Ronaldo, a name synonymous with footballing excellence, has etched his legacy in the annals of the sport. Born on February 5, 1985, in Madeira, Portugal, Ronaldo's journey from a young talent to a global football icon has been marked by unparalleled achievements and a lifestyle of opulence.
On the Pitch: The Achievements of a Legend
Ronaldo's career is studded with achievements that place him among the greatest footballers of all time. His remarkable goal-scoring prowess and athleticism have earned him accolades, including multiple FIFA Ballon d'Or awards. Ronaldo's journey began at Sporting Lisbon before his transformative stint with Manchester United, where he won three English Premier League titles and the UEFA Champions League.
His move to Real Madrid in 2009 became a historic chapter in football history. Ronaldo's tenure at Real Madrid was a goal-scoring spectacle, resulting in four Champions League triumphs and becoming the club's all-time leading scorer. His move to Juventus in 2018 marked a new challenge, and he continued to showcase his goal-scoring prowess in Serie A.
Beyond club success, Ronaldo has been instrumental in Portugal's national team triumphs, including winning the UEFA European Championship in 2016 and the UEFA Nations League in 2019. His leadership and consistency on the field have made him an inspiration to aspiring footballers worldwide.
Off the Field: Ronaldo's Extravagant Abode
Away from the football pitch, Cristiano Ronaldo's lifestyle reflects his status as a global superstar. Cristiano Ronaldo House, a lavish mansion in the exclusive La Finca neighborhood near Madrid, offers a glimpse into the luxurious life he leads.
The mansion boasts an array of amenities, including a private gym, spa, and an indoor swimming pool. Ronaldo's commitment to fitness is evident in his home setup, which allows him to maintain peak physical condition. The house is a testament to his taste for elegance, featuring sleek and modern design elements.
The outdoor space is equally impressive, with a sprawling garden, a sizeable swimming pool, and a football pitch. Ronaldo's love for the game extends beyond the professional arena, as evidenced by the facilities available at his home. The mansion is not just a residence; it's a personalized haven that caters to his every need, providing a perfect blend of luxury and functionality.
In addition to his real estate ventures, Ronaldo's lifestyle encompasses a passion for luxury cars, fashion, and a commitment to philanthropy. His off-field pursuits contribute to the larger-than-life image he embodies, both as a football legend and a global icon.
In conclusion, Cristiano Ronaldo's achievements on the football pitch and his extravagant lifestyle off it form a narrative of unparalleled success and opulence. His mansion stands as a symbol of his accomplishments and the lifestyle befitting a footballing legend of his stature.