Finance
FUSE Lending InstaLoan: Your Trusted Partner in Financial Flexibility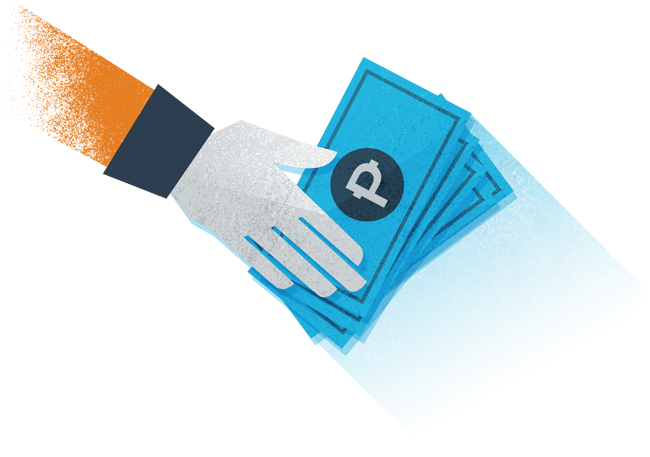 When it comes to financial services, trust and accessibility are paramount. FUSE Lending, a company regulated by the Securities and Exchange Commission (SEC), has emerged as a reliable and legitimate choice for Filipinos in need of quick and accessible online loans.
This article will delve into the benefits, different loan services, lending requirements, loan conditions, the application process, and repayment methods offered by FUSE Lending instaloan.
Benefits of FUSE Lending Service
FUSE Lending stands out for its commitment to prioritizing the unbanked population and ensuring easy access to financial services. Let's explore the benefits that make FUSE Lending a top choice for many Filipinos:
1. Financial Inclusivity
FUSE Lending caters to the unbanked population, offering financial solutions that don't require an open bank account. This inclusivity ensures that a wider range of people can access the funds they need.
2. Speedy Approvals
FUSE Lending values your time and comfort. With its swift approval process, clients can apply for services and receive their funds on the same day, depending on the service. The efficiency of FUSE Lending has earned it high praise from satisfied Filipino customers, as evident from their reviews on the website.
Different Loan Services
FUSE Lending offers a variety of loan services designed to meet the specific financial needs of its clients. Here's an overview of the services provided:
1. InstaLoan
InstaLoan is a personal microloan tailored for urgent expenses such as medical bills, utilities, and daily necessities. With interest rates starting as low as 4.5% per month, InstaLoan offers financial relief with loan amounts ranging from PHP 2,000 to PHP 30,000. Expect approval within 1 to 2 banking days, and flexible payment terms that can extend up to 6 months.
2. Puregold Puhunan Plus
Puregold Puhunan Plus is an exclusive offering for Puregold Tindahan ni Aling Puring members with active businesses. The interest rate for this loan is a competitive 3.5% per month, making it an attractive choice for business owners seeking financial support.
3. Fuse Business Loan
For businesses looking to expand their operations, Fuse Business Loan provides a cash injection. Interest rates begin at 3% per month, with the minimum loan amount set at PHP 30,000. The approval process typically takes 1 to 5 banking days, and payment terms can be extended up to 6 months.
4. Power Payday Advance
Power Payday Advance is an employee benefits program available to companies subscribed to Powerpay+. With an interest rate of 3.5% per month and a minimum loan amount of PHP 2,000, this service ensures quick approval within 24 hours. Note that an open linked bank account is required for Power Payday Advance.
Lending Requirements
To ensure eligibility for FUSE Lending services, there are specific requirements for each type of loan. However, some general requirements apply to all applicants:
General Requirements
Age: Clients must be between 21 and 65 years old.
Citizenship: Applicants must be Filipino citizens.
Mobile Service: A Globe or TM SIM card is required.
Email: Clients must have an active email address.
Employment: Applicants must be employed.
Additional Requirements
InstaLoan: A one-time PHP 100 fee is required.
Puregold Puhunan Plus: Membership in Puregold Tindahan ni Aling Puring and an active business are prerequisites.
Fuse Business Loan: Applicants must have an operating business.
Power Payday Advance: Applicants must be aged 21 to 65, Filipino citizens, and employees of a Powerpay+ accredited company. An open linked bank account is necessary.
Loan Conditions When Using FUSE
FUSE Lending simplifies the loaning process. Using FUSE, you can quickly access all the essential details you need for your loan, such as interest rates, using a convenient loan calculator. This ensures that loaning with FUSE is a hassle-free experience from start to finish.
How to Apply
Applying for a loan with FUSE is a straightforward process. Follow these simple steps to get the financial assistance you need:
1. Specify Loan Amount: Begin by indicating the amount you require.
2. Application Form: Fill out the application form to provide essential details.
3. Identity Verification: Confirm your identity by verifying your mobile number and email address.
4. Choose Payment Method: You can receive your loan via GCash, Bank Deposit, or check.
Remember, you can only have one active loan at a time. To apply for a new loan or a larger one, you must fully repay your previous loan and maintain a good payment history.
How to Repay FUSE Lending
Repaying your FUSE Lending loan is a straightforward process with multiple options:
1. GCash
GCash Autodebit: Set up automatic deductions from your GCash Wallet on the due date.
Fuse Menu Push Payment: Dial *141#, select "Pay Loan," enter due amount and loan code, and confirm with your MPIN.
2. BPI Bills Payment Facility
Visit a BEA or a BPI Express Assist Machine.
Select "bills payments" > "others" > enter the reference number and the amount to be paid.
The machine will print a ticket that you can bring to the counter to pay for your loan, mentioning that it's for Fuse Lending Inc.
3. Seven Eleven
Visit a Seven Eleven with a Cliqq Machine.
Navigate to "Bills Payment" > "Loans" > "Fuse Lending."
Enter the Loan Borrower's registered mobile number (without the first 0) and the amount to be paid.
Click "pay" and claim the receipt, then present it to the cashier to make the payment.
Customer-Centric Approach
FUSE Lending's customer-centric approach sets it apart from traditional lending institutions. The company understands the urgency of financial needs and strives to streamline the application and approval process
This approach has garnered significant appreciation from clients who have experienced prompt and efficient financial solutions. Customer reviews on the FUSE website offer real-life insights into the positive experiences clients have had with the service.
Loan Conditions for Informed Borrowing
One of the distinguishing features of FUSE Lending is its transparency regarding loan conditions. When applying for a loan, you won't have to wait for a response to learn about the details of the loan you're interested in.
FUSE provides a user-friendly loan calculator that allows borrowers to access all relevant information. This includes the interest rate, repayment terms, and total loan cost, ensuring that you are fully informed before making any commitments. 
With FUSE Lending, there are no hidden surprises, and you can make sound financial decisions with confidence.
Expanding Opportunities with Good Payment History
FUSE Lending encourages responsible borrowing and offers opportunities for clients to expand their borrowing capacity. After successfully paying off a previous loan, clients can apply for a new one.
Additionally, FUSE allows for the possibility of obtaining a larger loan amount if you have maintained a good payment history.
This means that as you demonstrate your financial responsibility, FUSE is ready to support your growing financial needs.
Reliability of Repayment Methods
FUSE Lending provides several reliable methods for loan repayment, ensuring flexibility and convenience for borrowers. Let's take a closer look at the repayment options:
GCash
GCash, a widely used mobile money service, offers two convenient repayment methods:
GCash Autodebit: With this option, your due amount is automatically deducted from your GCash Wallet on the due date. It's a hassle-free way to ensure timely repayments.
Fuse Menu Push Payment: By dialing *141# and selecting the relevant options, you can make payments with ease. Enter your due amount, loan code, and MPIN to confirm the transaction.
BPI Bills Payment Facility
For those who prefer in-person payments, FUSE Lending has partnered with BPI Bills Payment Facility.
This method requires you to visit a BEA or a BPI Express Assist Machine, where you can complete the payment process. The printed ticket will serve as proof of payment, and you can mention that it's for Fuse Lending Inc.
Seven Eleven
If you're looking for a quick and accessible way to repay your loan, Seven Eleven stores with Cliqq Machines offer a straightforward solution. Simply navigate to the "Bills Payment" section, select "Loans," and then choose "Fuse Lending." Enter the borrower's registered mobile number, the payment amount, and complete the transaction. You can then claim your receipt and present it to the cashier for payment.
The Path to Financial Freedom
FUSE Lending's commitment to inclusivity, efficiency, and transparency has made it a valuable ally for countless Filipinos in their journey to financial freedom.
By offering a range of loan services, catering to diverse needs and circumstances, FUSE ensures that everyone has access to the funds they require.
FUSE Lending's customer-focused approach, clear loan conditions, opportunities for growth, and diverse repayment methods underscore its dedication to delivering financial solutions that put the needs of clients first.
Whether you need an InstaLoan for immediate expenses, a Puregold Puhunan Plus loan to support your business, a Fuse Business Loan for expansion, or a Power Payday Advance for employee benefits, FUSE Lending has you covered.
With straightforward application processes and a variety of repayment options, it's a trustworthy partner in your financial journey. Access the financial freedom you deserve with FUSE Lending instaloan.
Conclusion
FUSE Lending's commitment to financial inclusivity, rapid approval, and a variety of loan services makes it a trustworthy partner for Filipinos seeking financial assistance.
With straightforward application and repayment processes, FUSE Lending ensures that access to much-needed funds is just a few simple steps away.
Discover the ease and convenience of securing your financial future with FUSE Lending's InstaLoan and other services.
Author Maria Torres from Upfinance.
You can get a loan here: https://upfinance.com/loan-type/loan-online/