Tech
Check Out The Best Six Photographer Portfolio Websites To Showcase Your Works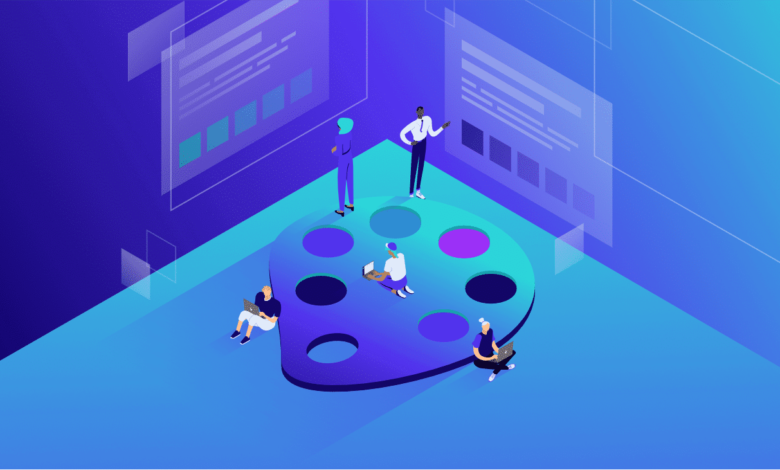 Where should a wedding photographer post their portfolio
Putting your portfolio online is a vital element of marketing your photography business. It promotes your talent, helps you grow your brand, attracts potential clients, builds trust, and encourages people to share your work. The question now is where you should publish your wedding photography portfolio. That's what we're here for. Keep on reading!
Online Portfolio
If you're wondering whether or not you actually need a website, the answer is yes. In fact, it can be really advantageous to photographers. A personal website can be used to exhibit your portfolio, showcase your skills, and provide details about your services. It can also assist you in developing your brand and marketing your photography business.
Furthermore, having your own website allows you to have more control over how your work is displayed. You can change the look and feel of your website to create a one-of-a-kind online presence that reflects your character and brand. This might help you stand out from the crowd and leave a lasting impression on potential customers.
Wedding Websites and Wedding Blogs
Having your photography featured on wedding websites and blogs can provide you with various benefits as a photographer. Besides allowing you to create your personalized gallery of greatest works and get inspired by hundreds of other photographer portfolio examples, such platforms are frequently tailored to increase your visibility in search engines. This means that your business is more likely to be discovered via Google. It's additionally an excellent opportunity to develop your reputation in the wedding photography industry by offering some advice and recommendations, as well as sharing your philosophy and approach. Furthermore, most websites enable potential clients to contact you right away!
We searched the web for the best photographer portfolio websites and bingo! Wezoree, an online platform made for creatives, including photographers, to present their portfolios in a visually appealing way, was discovered among many other wedding-themed websites. Its design is modern and adaptable with an easy-to-use interface that makes it simple to upload and organize your images. So basically, Wezoree is a fantastic website that gives photographers a powerful and professional way to showcase their photography and attract new clients.
Also, there's a good potential that your work will be used as inspiration on the Wezoree blog. If you're looking for where to submit your wedding photos for publication, their Real Weddings is a stunning opportunity!
Instagram
It's an eye-catching platform that's ideal for photographers. It enables experts to present their work in a visually attractive and easy-to-consume format. With over a billion monthly active users, Instagram has a tremendous user base that photographers can reach and share their work with.
Hashtags are another good reason. This approach allows creators to easily categorize their content and make it easier to find for others who are looking for similar topics.
Facebook
Because of its enormous and diverse readership, Facebook is an excellent place for wedding photographers to display their work. It is one of the largest social media sites in the world, with over 2.9 billion active users each month. Photographers may attract a diversified public from around the globe with such a large user base. Furthermore, because Facebook is a visual website, images, and videos tend to receive more interest than text-based content. Photographers can use this to their advantage by sharing their best images and demonstrating their works to a larger audience. Another advantage to using this service is that an artist can develop a specialized Facebook page for their wedding photography brand.
Pinterest and TikTok
Certainly, both Pinterest and TikTok may be excellent sites for photographers to promote their work, however, their features and perks differ.
Pinterest is a visual bookmarking and discovery network where users can explore and save ideas, photos, and videos. Photographers can use Pinterest to showcase their work and organize it into boards based on topics, ideas, or styles. They can also include descriptions, tags, and connections to their website or social media accounts, which can improve traffic and visibility. Pinterest is especially handy for wedding photographers, as this is a popular topic on the network. The search mechanism and recommendations on Pinterest can also assist photographers in reaching a larger audience.
TikTok, on the other hand, is a short-form video-sharing platform that has grown in popularity in recent years. TikTok may be used by photographers to generate entertaining and creative video content showing their work, behind-the-scenes footage, or tutorials. TikTok's video editing tools, effects, and playlist may also help artists add a personal touch to their work, making it stand out. TikTok's hashtag challenges, duets, and viral trends can indeed help photographers reach a broader audience.
Ultimately, Pinterest and TikTok can be useful tools for photographers to display their art and gain followers. Therefore, it is critical to examine the audience and characteristics of each platform before adapting the content.
Best Places To Promote Your Wedding Photography Business
So we've already established that marketing your business is critical to attracting new clients and increasing profits. Let's have a look at a few of the finest places to promote your wedding photography business:
Social media platforms. This is an excellent platform for showcasing your work and connecting with new clients.
Wedding directories such as Wezoree are primarily designed for couples who are planning their nuptials. Putting your portfolio on a platform like this will help you gain a wider reach.
Wedding events and fairs are also excellent opportunities for meeting potential clients. Set up a booth to showcase your work and interact with other wedding vendors.