Business
Behind Every Success: The Significance of a Company Secretary in Australia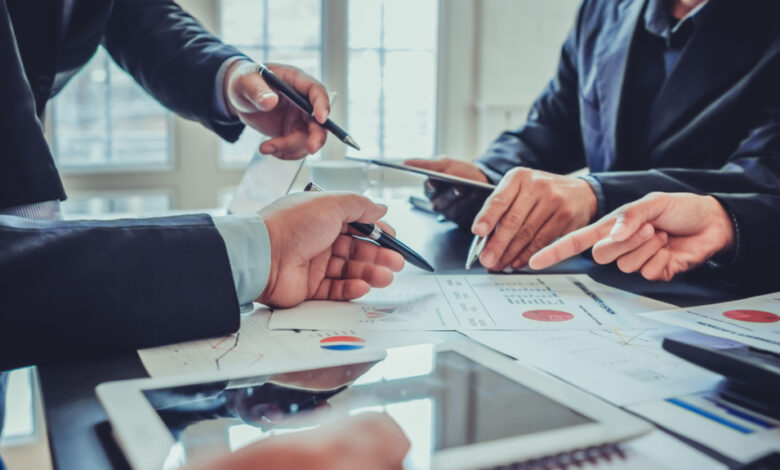 A company secretary plays a critical role in the success of any organisation in Australia. While their duties may seem purely administrative, the company secretary is far more significant than just a note-taker in board meetings. The role requires specific skills and knowledge to ensure proper corporate governance, regulatory compliance, and support for the board of directors. For any business seeking sustainable growth and longevity, the expertise of a competent company secretary is an invaluable asset.
Responsibilities of a Company Secretary
The company secretary wears many hats. Though responsibilities vary across organisations, core duties typically include:
Advising the Board
The company secretary serves as an independent advisor to the board of directors. They guide governance matters, board procedures, and directors' duties and obligations. With an in-depth understanding of relevant legislation and regulations, the secretary informs the board of compliance requirements and potential liabilities. This allows directors to make sound decisions in the company's best interests.
Managing Meetings
The company secretary oversees all procedural aspects, from annual general meetings to board gatherings. This involves scheduling meetings, developing agendas, circulating papers, taking minutes, and following up on action items. Effective meeting management ensures productive proceedings and good record-keeping.
Compliance Reporting
The company secretary plays a central role in regulatory compliance. They manage all filings with regulatory bodies, including annual returns and notices related to changes in directors, office addresses, share capital, and other required disclosures. Remaining up-to-date and compliant is essential for corporate accountability.
Corporate Governance
A core function of the company secretary is supporting good corporate governance. This means actively monitoring policies and procedures to align with governance regulations and principles. It also involves coordinating governance audits, identifying risks or issues for the board's attention, and staying abreast of governance best practices.
Shareholder Relations
Shareholders are essential stakeholders in any company, and the company secretary often serves as the critical liaison between shareholders and the board of directors. Facilitating clear, transparent and effective communication between these two essential groups is a core responsibility of the skilled secretary.
From planning and executing the Annual General Meeting (AGM) to drafting shareholder reports and announcements, the secretary enables robust information sharing between the board and shareholders. They also play a crucial role in fielding shareholders' inquiries and promptly addressing concerns. Having a secretary who can nurture positive relationships with shareholders through open communication channels is invaluable.
Key Skills and Qualities
To thrive as a company secretary in Australia, specific skills and attributes are highly advantageous:
Meticulous attention to detail
Precision and accuracy are critical when managing extensive regulatory requirements.
Strong communication abilities
Excellent written and verbal skills, from drafting agendas to fielding phone calls, are crucial.
Time management and organisational skills
Juggling diverse tasks demands the ability to multitask and prioritise efficiently.
Composure under pressure
When tensions run high, the secretary must remain calm and level-headed.
Proactive work ethic
Identifying issues before they arise demonstrates initiative beyond passively waiting for direction.
Business and finance acumen
A firm grasp of businesses' operations and sound financial knowledge inform wise counsel.
Discretion and integrity
Handling sensitive information and documents requires unwavering choice and integrity.
The Importance of Professional Development
Given the complex and ever-changing nature of the role, dedication to ongoing professional development is vital for any aspiring company secretary. Formal training, conferences, workshops, and keeping current with industry publications all help strengthen capabilities.
In Australia, many pursue the Certified Practicing Company Secretary (CPCS) credential offered by the Governance Institute of Australia. This qualification demonstrates corporate law, governance, finance, and administration competence. CPCS certification is not mandatory but highly recommended for improved credibility and career advancement.
More Than Just Administrative Duties
Far from being a primarily administrative role, a skilled company secretary in Australia is truly invaluable to organisational success. A competent secretary's unique capabilities and expertise often act as the driving force behind significant corporate achievements and milestones. From guiding companies through complex corporate turnarounds to providing vital support during periods of impressive growth and expansion, the multifaceted contributions of the secretary are undeniably linked to prosperity.
More than just an administrative assistant, the company secretary ensures strict adherence to proper protocols and procedures, helps navigate convoluted regulatory environments, provides wise and impartial counsel to directors, and so much more. Their proficiency in corporate governance, compliance, board operations, shareholder relations and beyond enable organisations to function smoothly and effectively.