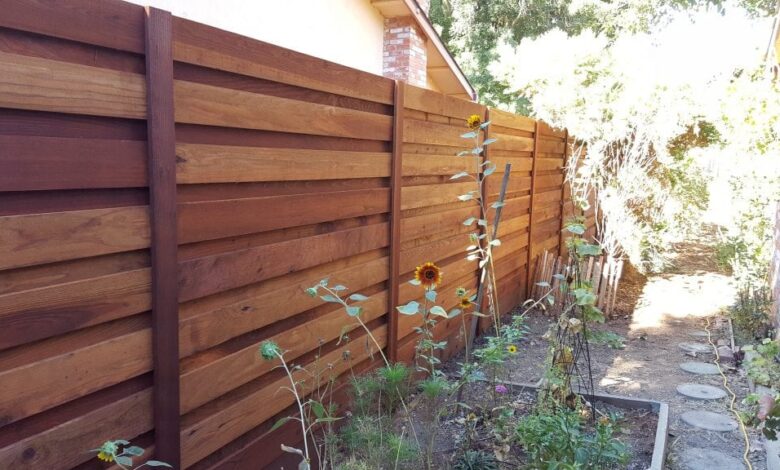 A good wood fence around your property can enhance your home's curb appeal and offer privacy and solitude. It deters trespassers and demarcates your property from your neighbors. Installing a wood fence needs careful preparation and execution for a visually pleasing outcome. Here are some basic guidelines for wood fence installation:
1. Check Local Regulations and Building Codes
Before you start your wood fence installation, check with your community or local municipality for fencing requirements. Contact your local building inspector or department and familiarize yourself with any needed regulations and preparations for your installation. Some communities set height restrictions, setback guidelines, and design regulations you may need to follow. Check if you need a property survey to define the positions of the affected property lines.
2. Know Your Wood Fence Style
Your wood fence style and design can boost your property's aesthetics, but it depends on your needs and lifestyle. Pick a fence style that complements your home's architectural design and optimizes your lifestyle. Designs with large gaps may not suit a family with kids and pets. Opt for a fence that matches your home's exterior and style.
A spaced picket fence is suitable for demarcating properties while preserving decorative appeal. They are short and easy to install, and are inexpensive for most homeowners. Solid fences offer total privacy — suitable for fencing your swimming pool, covering unattractive areas, and keeping your kids and pets on your property. Composite fencing incorporates materials like wood and plastic. That improves the fence's strength and resistance to pests and decay. You can opt for a shadowbox fence with identical components on both sides. It has small gaps for improved privacy and air circulation.
3. Pick the Right Wood
Wood is usually preferred for its delicate and elegant looks. Pick a type that can withstand your local climate and meet your design needs. Consider quality, durability, and budget. Wood grade can also impact the quality. Premium and clear wood grades are expensive but offer higher durability, quality, and consistent appeal. Avoid standard or better grade options. They can be cheaper than premium, select, and construction grades but have inconsistent appearances and are less durable.
Pay attention to the tree species. Spruce, fir, and pine offer durability and affordability. They're treated with water and pest-repellant stains that deter decay and infestation. Cypress and cedar produce organic chemicals that keep away insects, boosting their lifespan. Redwood is expensive but provides a high quality and aesthetic appeal.
4. Review Costs
Fence size, labor, permits, and designs will impact your costs. Itemize every component in your budget to get your overall price. Your wood fence size will affect the material and labor needed. Bigger properties require more material and labor than smaller properties. Depending on your choice, the fence style will impact the expense per linear foot. Shorter fence heights can save you on costs, and taller walls may cost you more. 
5. Check for Utility Lines
Check with your local utility company to locate the gas, water, and electrical lines and your sewage easements. Building on such utility lines may invite penalties or added permits that increase the installation costs. Damages to these lines may cause injuries, fatalities, or repair costs that you may be responsible for.
6. Consider Property Lines
Some communities only require an agreement between neighbors to build a fence right on a property line. Familiarize yourself with neighborhood property line fence rules and consult your neighbors before installation. Paying for the installation doesn't offer full rights or control over the fence.
7. Care and Maintenance
Continuous weather changes may impact your wood fence's durability and appeal. Have a maintenance plan to solve UV discoloration, pest infestation, and water absorption. Use stains or water sealers to boost longevity and looks in your first-year care. Consider maintenance plans and weigh the cost before installing your wood fence.
Contact Wood Fence Installation Experts Today
Following these basic rules can assist you in having a successful installation. Your design and layout can help you determine the poles and panels required for your property. Get enough materials like screws, nails, levels, and brackets to attach your rails and wood panels. Contact fencing experts to guide you through the process and help you avoid any liabilities.