Lifestyle
All You Need to Know About An Intuitive Healer Life Coach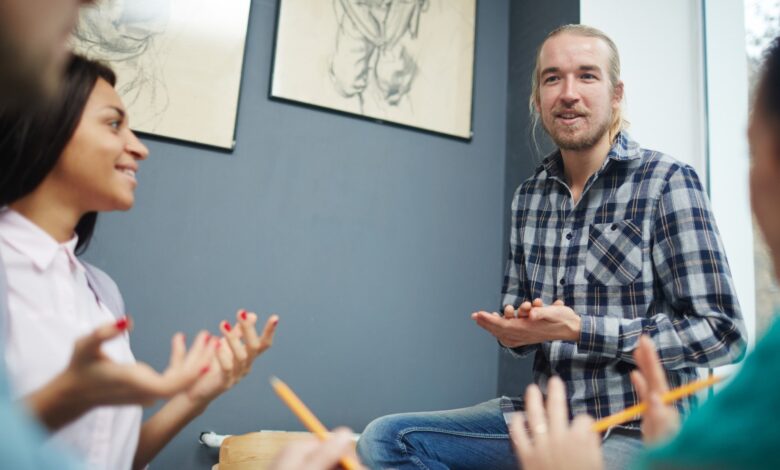 In a society where stress and uncertainty are a part of our everyday lives, people are looking for guidance and support to overcome these obstacles and uplift themselves as individuals. This is where the profession and role of an intuitive healer life coach play a vital character! These coaches help people unlock their true potential and lead to more fulfilling lives by tapping into their intuition, empathy, and healing techniques.
Their smart approach, which provides holistic support for personal growth and transformation, can be a valuable addition to the individual's overall well-being. Clients often find themselves experiencing significant changes in perspective, self-awareness and overall mental health. They develop a new sense of empowerment and resilience, enabling them to face their life's difficulties with confidence as they gain clarity on their objectives and overcome emotional hindrances.
What is an Intuitive Healer Life Coach?
An intuitive healer life coach is a professional who blends life coaching principles with intuitive healing practices. They have the ability to sense and use their intuition to identify emotional and energetic blocks that prevent people from moving ahead in their lives. They provide clients with a secure and supportive environment to explore goals and challenges with the help of using their expertise to guide them towards the attainment of their full potential.
3 Major Roles of an Intuitive Healer Life Coach
An intuitive healer life coach provides valuable support for the journey of personal transformation by offering intuitive insights and direction as well as integrating emotional healing and energy-balancing techniques.
1. Creating a Trusting and Uplifting Surrounding:
The creation of a safe and comfortable environment for their clients is one of the main parts played by intuitive healer life coaches. They build trust with their clients to ensure that they are able to express themselves freely. They give individuals the option to share their deepest fears and vulnerabilities in nonjudgmental, empathic circumstances. It establishes the basis for the coaching relationship and helps clients to feel supported throughout their journey.
2. Intuitive Insight and Guidance:
An intuitive healer life coach uses their intuitive abilities to gain deeper insights into the client's troubles and objectives. They are innovative in providing them with practical guidance that is different from typical counselling methods, allowing people to identify unseen obstacles which may prevent them from reaching their fullest potential.
In addition, an intuitional understanding may provide clarity on matters that might not be obvious to the eye at first glance.
3. Emotional Healing and Energy Balancing:
In various healing modalities, they are trained to heal emotionally and energetically. They assist clients in getting rid of the anxiety that may prevent them from feeling calm and centred, thereby promoting energy balance. These techniques can help them to overpower emotional traumas, negative habits and limiting beliefs, eventually resulting in personal growth and transformation.
3 Factors to Choose an Intuitive Healer Life Coach
Several factors must be taken into account when selecting an intuitive coach:
1. Qualities to Look for in an Intuitive Coach:
Certain characteristics must be considered in order to find a professional intuition coach. For example, key qualities that contribute to the successful partnership of coaches, such as empathy, intuition, active listening, and communication skills, are acquired on the job.
2. Trusting Your Intuition in the Selection Process:
It is a personal decision to choose an intuitive coach. The significance of being able to rely on instinct while choosing a coach is also of the utmost importance. It provides direction on how to listen to your inner guidance system to find the right coach who resonates with your needs and values.
3. Establishing Clear Expectations and Boundaries:
Your intuitive coach needs to specify forthright expectations and limitations to create a productive coaching relationship. To ensure that the client and coach are aligned in their objectives, tips are provided on efficient communication and collaborative goal setting.
4 Benefits of Working with an Intuitive Healer Life Coach
Beyond instant problem-solving, the benefits of working with an intuitive healer life coach extend to empowerment and internal healing. With the assistance of their unique skills, these coaches are encouraging people to defeat barriers and live meaningful lives.
1. Personalised Approach:
Working with an intuitive coach means working with a professional who uses wisdom to find areas of focus and develop a custom strategy specific to each client. This approach enables individuals to get guidance that is distinct to their dreams and crisis, which will ultimately lead to achieving better results.
2. Clarity and Direction:
People can find clarity in achieving their goals through an expert intuitive healer life coach. They give discernment and advice on the issues that may stop them from doing what they wish, which enables them to move forward with a clear vision of their objectives. It may particularly benefit people who find themselves apprehensive about their future.
3. Emotional Healing:
They are trained in emotional healing practices that can help individuals confound emotional traumas, negative patterns, and limiting beliefs. This can lead to a sense of personal freedom and an enhanced awareness of oneself, allowing for enhanced general well-being and relationships.
4. Energy Balancing:
The practice of energy balancing can assist people to feel more centered and grounded, which can immensely help in promoting a sense of balance and peace. By connecting people with instinct, these techniques can help lead them to better lives.
Final Note
Coping with various life challenges or unfavourable circumstances may sometimes be overwhelming and difficult. However, a professional intuitive coach can provide invaluable guidance and support during this tough journey. These experts are able to help people master difficulties, gain clarity and embark on a journey of personal transformation by combining their extraordinary blend of intuitive insight, emotional healing or personalised strategies.
If you are searching to hire an intuitive healer life coach with expertise and experience, you must contact our team at ZOE Graman!