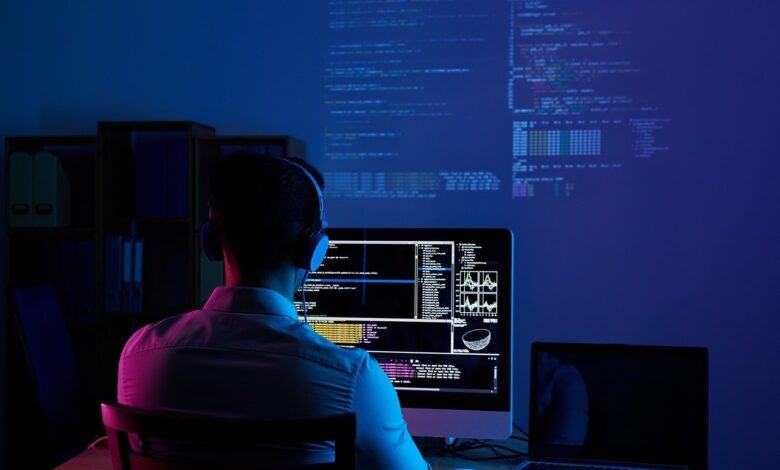 In today's time and age, simple aesthetics are not enough to make a website deliver the traffic you need for a successful online presence. With potentially 1.8 billion websites your viewer can land on, no wonder it requires more to get the user's attention and lead them to take action. Coupled with how digitalized every sector and field is today, it's unimaginable for a business to function and thrive without a well-developed website.
Web development is more of an art than science, but even this creative process has some dos and don'ts. Your website isn't anything short of a virtual business office for you. To serve its true purpose, ensure its easy to navigate, appealing yet professional, inviting, and well-organized.
The better your website looks and works, the more successful your digital marketing campaigns will be. A little investment in proper web development can go a long way in generating traffic and ultimately generating huge profits. However, if you're aware of a few essential factors and understand the principles of a captivating web design, even a novice web developer can create an impressive website.
So, if you're looking for ways to make your website a success, we'll share some useful tips for creating a website that delivers:
1. Balance Text With Images
Balance is key to any design, and websites are no different. Continuous blocks of text are intimidating and usually deter visitors from any site because they aren't prepared to invest that much effort in simple web browsing. You want your website to look appealing and simple to comprehend. So, balance your text by incorporating royalty-free images related to your product or service.
Videos are also an incredible way to prevent your website from being too wordy. You can create a video introducing your product or service, provide a tour of your place, or give a demonstration of your products. Create this video on YouTube or any other platform and attach an embedded link to your website.
2. Don't Go Scarce On Text
On the one hand, you must balance texts with images. On the other, you shouldn't go so scarce on text that your website doesn't appear on search engine result pages (SERPs).
To make the most of the text you display on your website, adopt the writing style used in blogs. Such language drives heavy traffic, and search engines usually prefer these texts regardless of their content and quality. As a result, your website will show up on search engine page results, and viewers will be more likely to open your web link.
For some web designs, too many images can be counterproductive as it relies heavily on your viewers liking them.
3.   Include Testimonials
Contrary to common belief, a testimonial is not a review. It goes above and beyond that. You can think of it as a reassurance by a loyal customer that your business is worth it. You get testimonials by picking your top customers and getting them to endorse your product.
Unlike a review, it is a sure-shot positive claim by a regular customer about your company. A review can be unpredictable. A review is independent feedback customers give on your website, which may or may not be positive. According to a survey, customer testimonials are the most effective (89%) means of content marketing. Testimonials also make your website more likely to appear on SERPs, serve as a final push to accept what your company is offering, highlight the benefits of your product or service, and eliminate any objections customers might have.
4. Use A One-Page Layout
A one-page layout is not only simple to digest, but it's also more effective. It might be hard to believe because of the reasonable concern that a one-page design can result in an overcrowded webpage. However, there are many reasons why a one-page design is more effective.
Not only is this design simpler for users to navigate, but it's also better search engine optimized, i.e., more likely to appear on SERPs. That's because one-page sites are more heavily loaded with information.
Most importantly, with such a web design, you don't have to worry about working on navigation. One-page websites are more mobile-friendly, load faster, get higher page authority, and have a more comprehensive user interface.
5. Include Landing Pages
A landing page has information that prompts the viewer to take some action. Usually, landing pages get potential customers to proceed to buy the product or service, benefit from an offer, or take some other specific action.
Are you wondering whether it's supposed to be the other way around? Websites should drive traffic to your landing page, so how can landing pages drive traffic to the website?
However, it might come as a surprise that according to the criteria set by search engines, a landing page, even if it isn't high-quality, is more SEO-friendly and effective in driving traffic than an article.
6. Add Social Media Buttons
Digital marketing entails various components, not only a single website. Social media is crucial in today's marketing campaigns since most successful businesses rely heavily on it. So, when you design a layout for your official website, include buttons and icons for your social media pages.
This way, you allow website visitors to visit your social media pages with a simple click. As such, they don't have to look it up separately. Recognizing the importance of this, web designers have made it easy to incorporate social media buttons and icons into your website. All you need is a couple of plugins, and you're ready.
Conclusion
A well-developed website is the key to success for any business today. No business can thrive without some form of digital marketing in today's heavily digitalized world. Remember to balance text with images to make your website drive traffic, but don't go scarce on text. Include testimonials, use a one-page design, include landing pages, and add social media buttons. A little effort, time, and money in developing a captivating website is worthwhile.