Business
5 Reasons Why NFC Business Cards Can Be Your Most Important Marketing Tool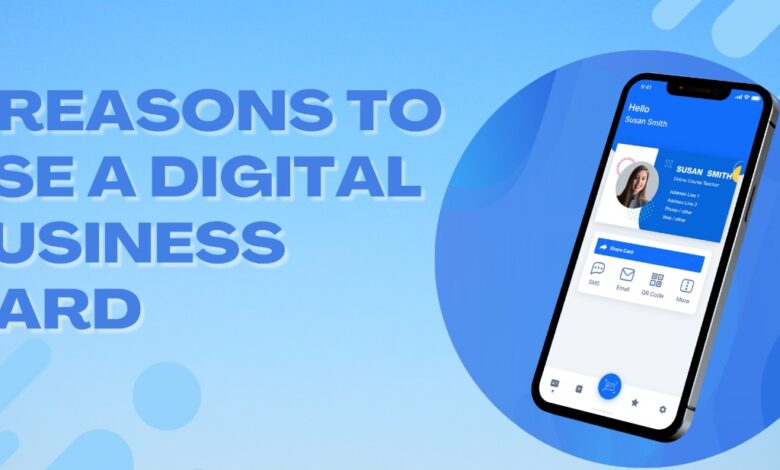 The dawn of paperless electronic cards or NFC business cards is no wonder in the current era of laptops, tablets, and handsets. Most business personnel and professionals use these devices daily, and NFC cards make networking and communication easy and hassle-free.
NFC is the short form of Near-Field Communication. These are ultramodern and highly scientific business cards. It allows you to share your contact information with a single tap. It has two components or formats: A digital business card or e-card and an NFC tag.
The latest market survey proves that NFC cards are growingly used globally by business owners as one of their most potent marketing tools. The global digital business card market is estimated to reach US$ 500 million by 2033, expanding rapidly at 9.5% CAGR from 2023 to 2033.
In 2023, the global digital business card market in value terms stood at US$ 200 million. The emergence of different types of Apps has further boosted the growing use of NFC and digital cards.
You can get a well-designed and eye-catching NFC card easily with the help of a vendor or a specialist and flaunt it on your iPad, iPhone, Android, or computer.
Here are five reasons why business operators are switching over to digital cards from paper-printed cards to use them as the most important marketing tool.
An Important Brand Promotion Tool: Digital business cards enhance brand awareness and create a brand aura. If you highlight your products and services through e-cards, it can impress the end users. The best way to do this is that you give valuable information about the products and services in the NFC cards. You can give a URL WEB Address to optimize sales queries into an actual business. This is because if a customer wants to procure the products or services, he can do so instantly by further knowing about his requirements by accessing your company website.
Lead Generation: The NFC business cards can go a long way in generating leads for your business. You can do so by making your digital card interactive. One of the best ways is to give contact details for free consultation or customer education on your products and services. This can evoke the buyer's interest, and the buyer may show interest in your products and services. If you can bring the potential customer for a free consultation, you can generate a strong lead. Subsequently, you can convert it into a business.
Projection of Eco-friendliness of your company: Many buyers like to procure goods and services in which the animals are not harmed and plants are not chopped off. You can mention your concern for ecology and animal (or flora and fauna) in your digital card. An innovative projection of your company being eco-friendly can catch the eye of the prospective buyer. You can expect a trade query if the buyer shares the same sentiment on protecting plants, flora, and fauna.
Your Public Relation Instrument: NFC business card can be your best PR, provided you make it act with information and e-contact details. For this, you must make the digital card look impressive with a beautiful and eye-catching design. Using suitable and short catch-lines, you can project how your company is special with total emphasis on customization of services.
Easy Approach by Customers: NFC business cards can make you visible to your prospective customers, and you can very easily approach them. At the same time, they can also approach you quite easily. Since using different platforms, including mobile, computer, and tablets, has become an integral part of today's business module, you can also go modern in your approach-related plans. Here, NFC business cards can help you greatly.
In Conclusion
Digital cards are fast replacing paper-made cards. You find most corporate people, sales platforms, and business owners switching over to NFC business cards due to the emergence of social media web pages as a powerful marketing system and digitization of the overall business practice. These changes necessitated the replacement of paper-printed physical cards with e-Cards.