Tech
5 Key Reasons Why Oppo A53 Still Is A Great Budget Phone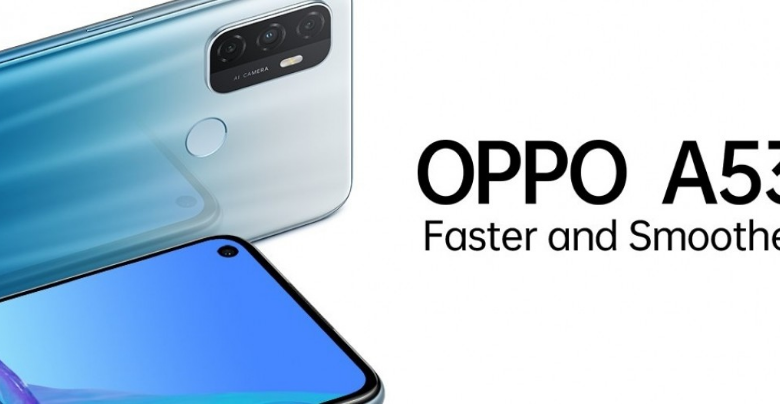 Are you in search of a budget-friendly smartphone that doesn't compromise on performance and features? Look no further than the Oppo A53! Released on 20th August 2020, this impressive device continues to shine as a great budget phone in 2023.
As the Oppo A53 price in Pakistan falls under Rs. 30,000, With its attractive design and features, it still offers exceptional value for money. Throughout this article, we will uncover the 5 key reasons why the Oppo A53 remains a top choice for budget-conscious smartphone users.
So, without further ado, let's dive in!
#1: Large and Smooth Display
Oppo A53's large and smooth display is one of its most distinguishing features. The phone has a 6.5-inch LCD screen with a resolution of 1600×720 pixels and a 90Hz refresh rate. This means the screen can display more frames per second, resulting in smoother animations and transitions.
The generous display size provides:
Plenty of space for playing games.
Streaming on OTT platforms.
Web surfing with the 90Hz refresh rate
Moreover, when placed next to other budget phones, such as the Samsung Galaxy A12 or the Xiaomi Redmi 9T, the Oppo A53's display stands out with its vibrant colors and immersive visuals.
#2: Long-Lasting Battery
Have you ever experienced your phone running out of power halfway through the day? If so, then you know well how frustrating it is! However, with Oppo A53's large 5000mAh battery, you won't have to worry about battery life. The battery can easily last up to two days on a single charge, even with moderate to heavy usage.
Plus, with its large battery, the phone also supports 18W fast charging, which can charge 50% of the battery in just 30 minutes – convenient if you need some quick power before heading out. For comparison, the Motorola Moto G9 Power and the Realme C15 have similar battery capacities but only support 15W and 10W charging, respectively.
#3: Impressive Triple Camera System
Capturing memorable moments shouldn't be reserved for expensive smartphones, and the Oppo A53 proves this point with its impressive triple camera system. Featuring a 13MP main camera, a 2MP macro camera, and a 2MP depth camera, this setup enables you to take stunning photos in various scenarios. From breathtaking landscapes to beautiful portraits and even close-ups, the Oppo A53's camera system delivers clear and detailed shots.
The phone also performs exceptionally well in low-light conditions, ensuring you can capture memorable photos in any lighting situation. Compared to other budget phones like the Nokia 5.4 or the Vivo Y20s, the Oppo A53's camera capabilities truly stand out.
#4: Multitasking with Reliable Performance and Storage
In the current fast-moving digital era, you must have a phone that can handle multiple tasks at once. With its reliable hardware, the Oppo A53 strikes the right balance between performance and affordability. Powered by a Qualcomm Snapdragon 460 processor, this phone can handle daily tasks and multitasking with ease. Whether you're browsing the web, streaming media, or running multiple apps simultaneously, the Oppo A53 ensures a smooth and responsive user experience.
The phone comes with 4GB/6GB of RAM and 64GB or 128GB of internal storage (expandable up to 256GB with a microSD card), which means you can have ample space to store your files, apps, and media. Compared to other budget phones like the Huawei Y7a or the Tecno Spark 6, the Oppo A53's performance and storage specifications make it a solid contender.
#5: Attractive Design and User Interface
The Oppo A53 is not just a powerhouse of performance—it's a head-turner too! Its sleek and lightweight body exudes sophistication and modernity, making it a true style statement. And with three stunning colors to choose from—Fairy White, Electric Black, and Fancy Blue—you can pick the hue that matches your personality.
But it's not just about looks. The Oppo A53 has some handy features, such as a rear-mounted fingerprint sensor, which grants you instant and secure access to your device—the USB Type-C port for faster data transfer and hassle-free charging.
In short, the Oppo A53's design and user interface are appealing for its price range, as most budget phones have bland or bulky designs or outdated ports or sensors.
Final Verdict
Undoubtedly, the Oppo A53 is an ultimate budget phone that delivers much more than its price tag. With its large and smooth display, long-lasting battery, impressive camera system, reliable performance and storage, and attractive design, the Oppo A53 continues to be an excellent choice for budget-conscious individuals in 2023.
So, if you're thinking of buying one, then check out Savyour to buy your favorite smartphone with incredible cashback offers!
Lastly, What do you think about Oppo A53? We would love to hear your feedback in the comments below.