Business
10 best ways to effectively use YouTube for business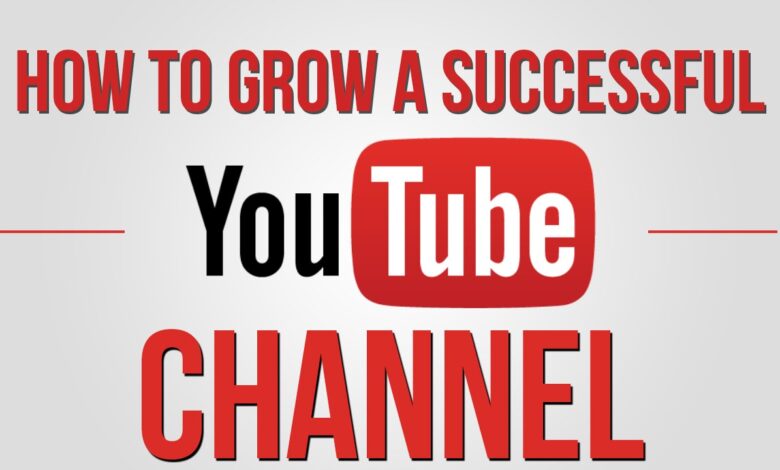 When it comes to marketing of your business, the best way to do it is to use social media platforms for that. YouTube is one of the biggest social media platforms having an audience count of millions of users worldwide. Here are 10 ways in which you can effectively use YouTube for business:
1. Use YouTube for a relevant purpose
YouTube can be really helpful for your business. There are multiple ways in which you can use YouTube in an effective manner for growing your business. One of these ways includes using YouTube for a relevant need. Try to post videos that impart knowledge and are really very helpful for the audience. This will automatically generate a lot of traffic to you business as your audience will find interest in such informative videos and they might even become your potential customers in the near future.
2. Post engaging content
YouTube has a wide diversity in their content. There are millions of videos on this platform but not all are high interactive or they did not get a good response from the public. Basically, the main motto behind using YouTube effectively for growing your business is to post engaging content. Try to post highly interactive videos so that your audience can easily connect with your content and they find it easy to understand. Keep your videos natural and show some creativity in your videos because people likes something unique always.
3. Proper optimization
The most important aspect that you should really focus on in order to grow your business on YouTube is to optimize your videos on this platform. YouTube SEO focuses on several factors. Keywords and hashtags are the most crucial elements that seriously affect how your videos are going to rank on YouTube. Finding the proper and the trending hashtags should be the main focus. Keyboards too are very important. The Keywords must be short and catchy and they should be relevant to the type of content that you are posting on YouTube.
4. Performance analysis
Measuring the reports and performance analysis plays a significant role in the growth of your business via YouTube. In order to grow and move forward, you always need to analyze your previous performances so that you can easily find your weaknesses and you can improve those areas easily without facing any kind of hurdle. There is a Reports section on the YouTube Dashboard that allows you to track every performance report and details of your videos which will help you to make proper marketing strategies and take serious and crucial decisions related to your business.
5. Using Call to Action buttons
YouTube is a vast platform having millions of users from all across the globe. User interaction is the ultimate objective of every YouTuber in order to grow on this platform. Call to Action button is one of the best tools which will help you to increase your user interaction of your YouTube channel. If you want to give some more promising information to your audience, this button is very helpful in that case. Mostly people use it to include the website address of their company in the video. Other ways of using Call to Action button includes giving discount coupons, registration for a contest or for sharing guidelines.
6. Generating leads
YouTube can be a great place for generating leads as it is one of the biggest social media platforms across the global network. People often use this platform for viewing education content, for entertainment and also for finding solutions to their problems, YouTube can be used for a wide variety of purposes. Therefore, it is easy to generate leads of different kinds of people from this social media platform.
7. Integration of ecommerce
The main reason behind using YouTube for business is mainly marketing of your products in order to increase your sales. It would be a game changer if you can integrate an online shop or store directly on this social media platform. The only website which has a exclusive partnership right with YouTube is the Shopify online store. With the help of that website you can easily integrate an online store directly to your YouTube channel. You can showcase your different products and services in that online shop so that people can buy them without facing any kind of issue at all.
8. YouTube Live streaming
If you have a business and you want to grow it with the help of YouTube then you should surely try its Live streaming feature. Live streaming feature is the most natural and real way to connect to your audience very easily. You can get to know more about your audience, their wants and reviews of your products and services which will help you to improve in all those technical fields so that you can grow your business further. If you have a reasonable budget you can try Paid viewer services and generate more audience to your stream. These paid services are easily available in the market Buying YT livestream viewers is accessible with just a few steps and you get any number that you want within few minutes. The Live Streaming feature is probably the best feature of YouTube that helps you to connect to your global audience in real time.
9. Analyze other YouTubers
Growing your business on YouTube is a very technical task. You need to do certain things that will affect the growth of your channel. One of these things includes analyzing the other YouTubers. You need to properly analyze the other content creators, their content, how they are connecting to their audience, their growth and how they are showing creativity and diversity in their content. All these factors should be kept in mind while analyzing your fellow YouTubers as it will help you to know more about this platform and will help you to grow your business.
10. Try to be consistent
Consistency plays a major role in the success of your business. If you are looking to grow your business on YouTube, the most important aspect that directly affects the growth of your channel is consistency. You need to be consistent with your content. Try to post more videos frequently and on consistent basis. According to Youtube algorithm, consistency is the key factor behind the growth of your channel. Keep in mind that your audience wants more from you so try to be consistent.