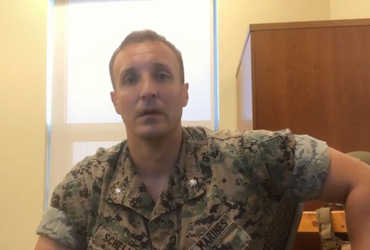 New Delhi, August 29, 2021
A video of a US Army officer is now going viral on social media after a suicide attack outside Kabul airport in Afghanistan, which killed 169 people, including 13 US soldiers.
The US military says a car bomb exploded at an Iraqi police recruitment center in Kisak, west of Mosul.
He said, "The US military must take responsibility for this attack. We must accept that we are upset. People are upset at this time. Marines have not let anyone down on the battlefield. People are upset because senior leaders told them." has disappointed." and none of them is ready to accept the responsibility.
Shelley said, "I know I am risking my 17-year career by making this video viral, but I am compelled. I also had a personal relationship with one of the soldiers killed in the attack."
Meanwhile, the Army has issued a statement regarding his removal from duty, saying that he has been released from command for breach of trust and disobeying orders.